The APC Presidential Candidate, Asiwaju Bola Ahmed Tinubu , His Running Mate, Senator Kashim Shettima, Ex-President Goodluck Jonathan,  Governor Babajide Sanwo-Olu and other Governors at the 70th Birthday of Mathew Hassan Kukah,  Bishop of the Roman Catholic Diocese of Sokoto.
You'd recall that Tinubu and his APC cohorts invited some sets of Fake Bishops to his unveiling event in a bid to validate his Insensitive choice of Muslim-Muslim ticket.
Read Also : Bishop Hassan Kukah turns 70
It's actually funny how far most of these politicians can go for election purposes.
Tinubu earlier visited Goodluck Jonathan whom he so vilified while he was the president.
Nigerians are obviously wiser now….
See images below…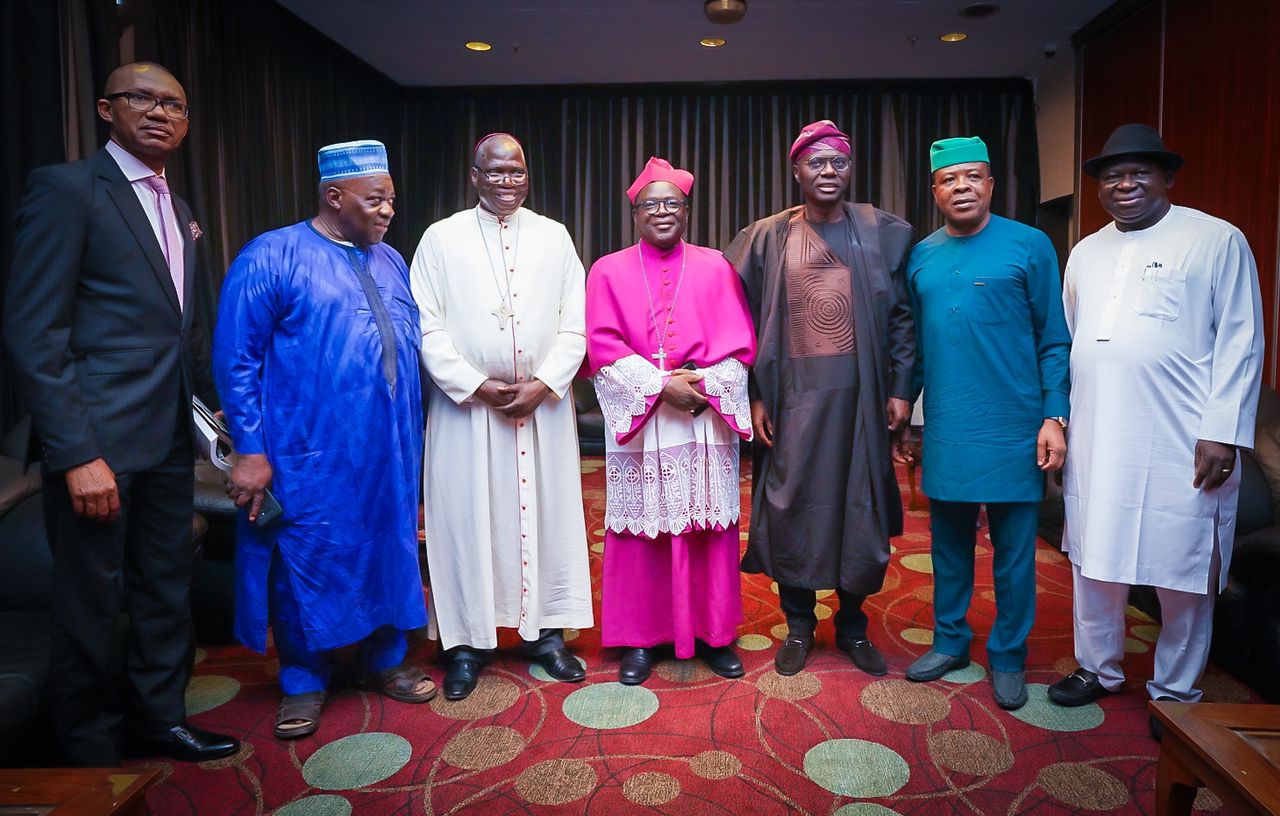 This is the Catholic Bishop of same Sokoto where Deborah was killed by some Muslim extremists. Atiku deleted his sweet about it, Tinubu never uttered a word., shettima was sleeping….. Today, they are here shining cus of Election…. Nonsense and ingredients……. We're watching… Ụmụ anụmanụ!