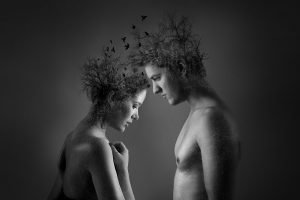 "Dear people of God," like you all know, our three seminarians would be rounding up their apostolic work by next month, "Our parish priest announced on the pulpit before commencing his homily on Sunday".
The announcement was greeted with a boisterous noise and cheers. Some were clapping whilst some felt rather calm. The parishioners were already getting used to the seminarians and wished they were already ordained as to have them retained…. Unfortunately, they must return to the seminary school to continue their pursuit for their sacadotal call.
The inevitable news hit me harder….. How time flies. So, Semi would be leaving our house so soon? "i rhetorically asked myself.
My mood swang, some kind of strange and weird feelings enveloped me as i rested my head on the pew.
A tear dropped, i managed to pretend that all was fine as Emeka kept poking me. He was rather elated and was happy Semi would be returning to the seminary school to continue his quest for priesthood….. Ooooouch.!
I wished i could feel same. Unlike ChukwuEmeka, i would rather wish Semi's apostolic work becomes extended till next year. At least, i must have gained admission into the university. Maybe,…. Just maybe, I must have gotten over him by then.
"Jesus," what have i gotten myself into? I quickly resisted the lewd thoughts and allowed the Holy spirit to take control.
"Obioma, " where is Papa,?,"i felt a soft hand tap me from behind. It was Semi trying to tell me that he wouldn't be coming back to the house early enough as they would be starting their 9days Novena to the Holy Spirit after second mass.
"Please, help me and tell papa, " he pleaded as he smiled at me, exposing his beautiful gap teeth.
At this juncture, it was already glaring to me that i feel something deep for Bro. Mathew. I wasn't sure if it was love i feel for him or probably lust.
Which ever it may be, I vehemently refused to accept that i would be a stumbling block towards him fulfilling his destiny of becoming a priest.
Funny enough, Bro. Mathew has never shown any iota of green light towards me….. Not even a torch light.
He was always open to helping me do my chores and studies but had never ooked at me straight in the eyes……
I overheard papa and mama arguing over something when i got home from church. I wasn't too sure what it was but definitely has something to do with me.
eavesdropping, i heard Papa saying that he wouldn't not allow live alone in school when i eventually resume school. Mama was of the opinion that i would leave in the school hostel so that i would concentrate on my studies as to make good grades…
Oh, i almost forgot, "the JAMB result was already out and i scored 295 and was offered an admission to study my dream course, Medicine and surgery. All thanks to my home tutor, Semi that made sure i passed with flying colours.
As for me, i wouldn't want to be going to school from home. "Haba, who does that ? " i frowned at papa's inconsiderate suggestion.
I quickly entered my room to have a brief nap since mama had finished cooking before i arrived .
I fell quickly asleep as i had a very horrible dream…..
Hang on for the next Episode…
Do you wish to be getting our news as it drops immediately? Kindly scroll down and subscribe to our blog. Thanks
©Written by Echee Jk Ibezim of jkcyno stories