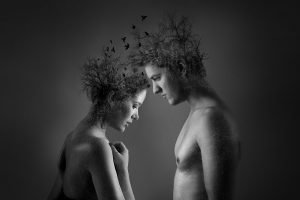 THE BLIND ALLEY – EPISODE 2
The entire church was filled to the brim. The People outside were more than the ones inside as all parishioners sat with nervy expectations.
Of course, this would be the first time we would be having seminarians sent to our parish by the Bishop.
As usual, papa had occupied the first row of the church's pew and had his big bible sampled on the top of the pew. I could sense he was looking out for me and Chukwu Emeka as he kept moping towards the right corner of the church where we often sit during general mass as such.
"Children of God,… Wonderful people of St. Augustine," "i present to you the new seminarians that would be staying with us for a complete one year in pursuit of their apostolic work, "Fr.Gabriel said to the entire parishioners during the end of his Homily with his characteristic charming smile.
The catechist ushered in three seminarians dressed in immaculate white cassock. Their emergence were greeted with a boisterous applause and cheers from the entire parishioners.
I cared less about the whole scenario. Papa made this look like a very huge festival. "Could these be the almighty seminarians that made everyone attend one mass today?," i hissed silently as i wouldn't want to commit sin before receiving the holy communion.
"Adanne, " wow, did you see those seminarians?, they look so young, "Emeka asked me as he addressed me with my pet name by mama. I buried my face in the bulletin pretending not to notice the whole scenario….
My mind was already fixed at the delicious "ofe akwu" stew mama made at home….. "God forgive me," i'm supposed to be concentrating, "i retorted almost rhetorically.
" You people have seen them, "Fr. Gabriel told us as they walked back to their seats after the entire church had finished praying for them in unison."
"After the mass, in front of the grotto, the three chosen families that they would be living with for their entire stay with us should please wait behind and take them home,"Fr.Gabriel added.
"Nawaoooo….." so they would be living with the lay faithfuls rather than live at the parish house?", i kept wondering" . Anyway, it's none of my concern where they chose to live," i again acted indifferently.
To my utmost dismay, like before, we had to wait for Papa for almost 2 hours to finish his normal routine of greeting most of the parishioners and attend his St.Jude's prayer meeting before finally conveying us home in his volkswagen car if we all attend same mass as today.
He didn't waste time atall as we saw him coming towards the car with one of the seminarians.
His face was lit with an auspicious smile, literally in a gregarious exposition as he carried a brown traveling bag and a fully packed "Ghana must go" bag in the other hand.
"won't you come and help me with one of  the bags?," papa roared at Chukwu Emeka who was almost as confused as myself as they approached us.
Mama was not coming home yet as they would be holding their CWO's monthly meeting at the church podium.
"Like seriously, " our house is one of the selected homes to host the Newly arrived seminarians?, "i almost let my anger show as i greeted them with a grimace."
I totally didn't envisage this, i didn't see it coming at all.
How would we start living with a total stranger? What if he has a nasty character?
A million disjointed questions crossed my troubled mind in split seconds ..
Gooooosh……!!!
Hang n for the Next Episode ….
© Written by Echee jk Ibezim of Jkcyno stories