Nigeria is a nation whose citizens create humor for themselves to avert high blood pressure supposedly meted to them by their insensitive leaders.
Recently, memes of "Stingy Men Association of Nigeria" SMAN had been trending with the women version in retrospect. "SWAN".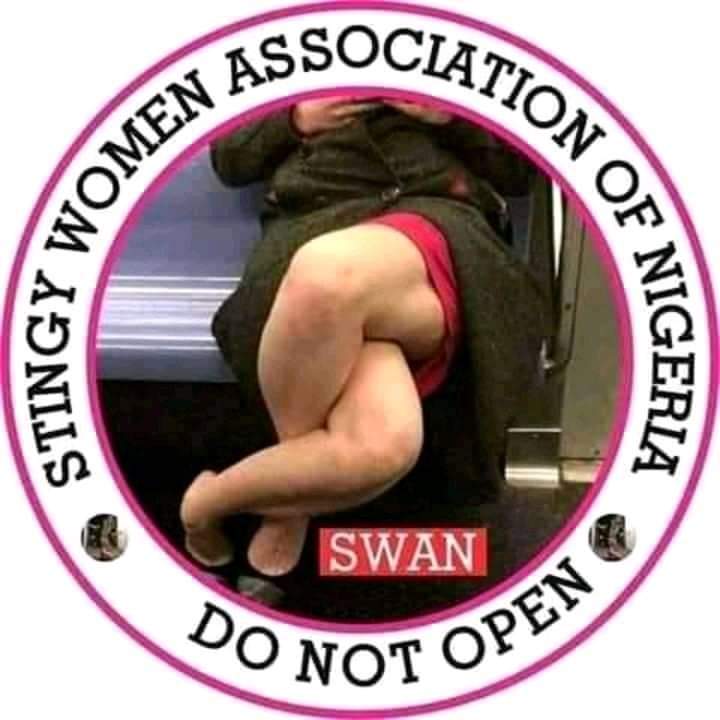 Today, the Men have chosen their worthy Patrons nationwide…
Behold, Uncle Reno Omokri
Dear Stingy Women Association,

There is no correlation between opening your legs and getting money, other than prostitution. Any girl who subscribes to that, whether jokingly, or otherwise, is affirming harlotry. If you need money, open a business, not your legs!#RenosNuggets pic.twitter.com/eT76ANHQMb

— Reno Omokri (@renoomokri) January 12, 2021
The advice above earned him that honor..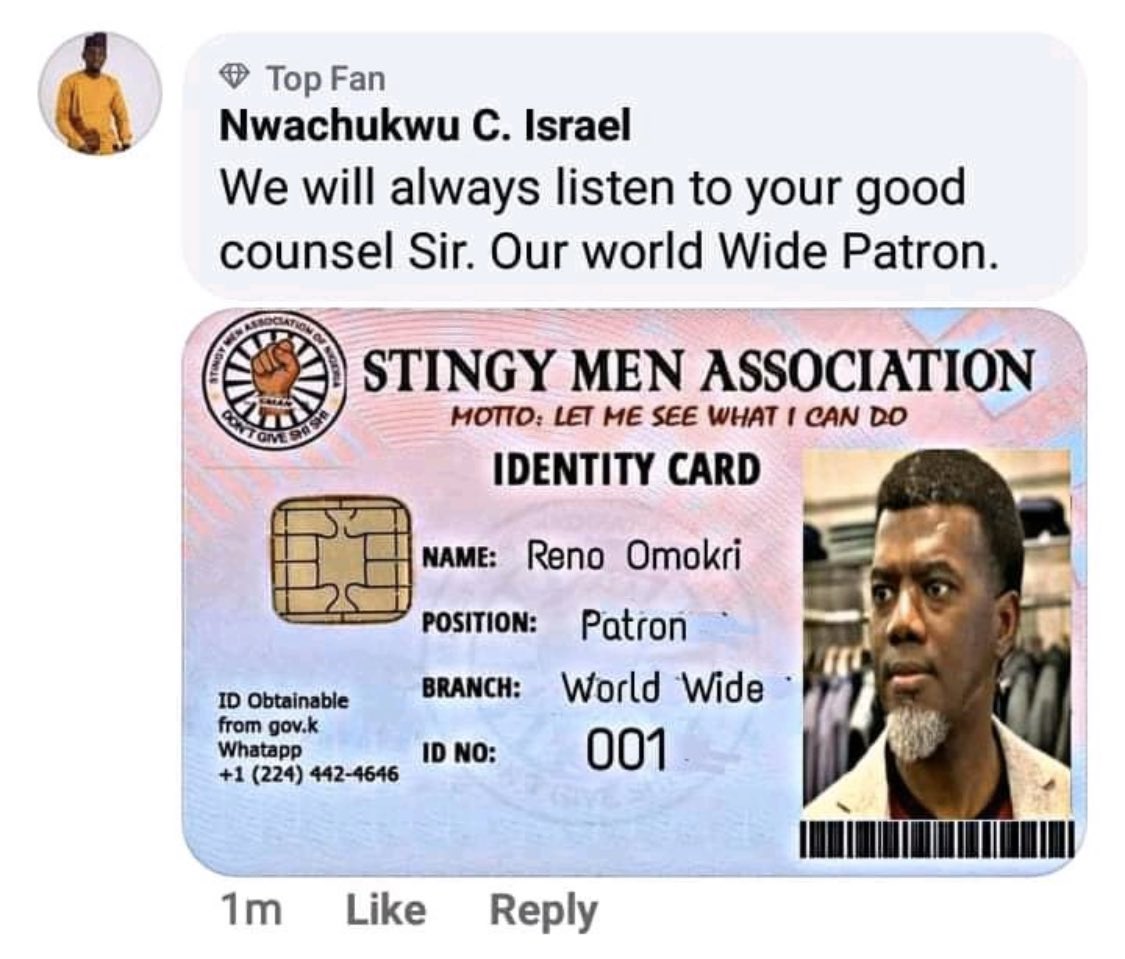 Mr Man,you don't need to be stingy,avoid those in Maitama,Wuse or Asokoro,checkout those in Zuba or Mararraba or Lugbe,it's all Abuja.Cut your Coat..

— Senator Shehu Sani (@ShehuSani) January 12, 2021
The second patron is Senator Shehu Sani..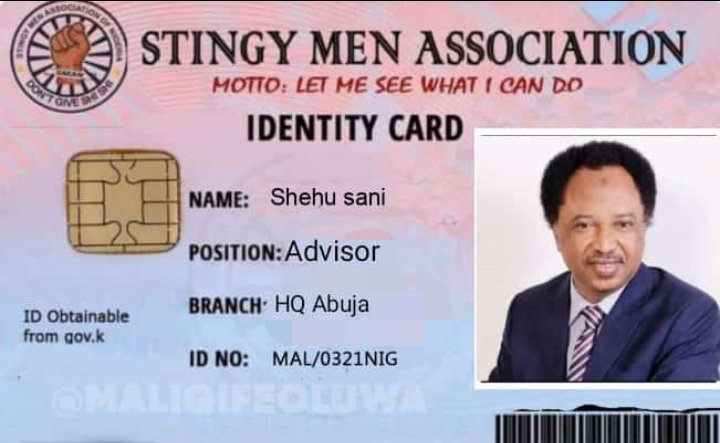 Meanwhile, some Men have flouted the law and currently facing the punishment accordingly..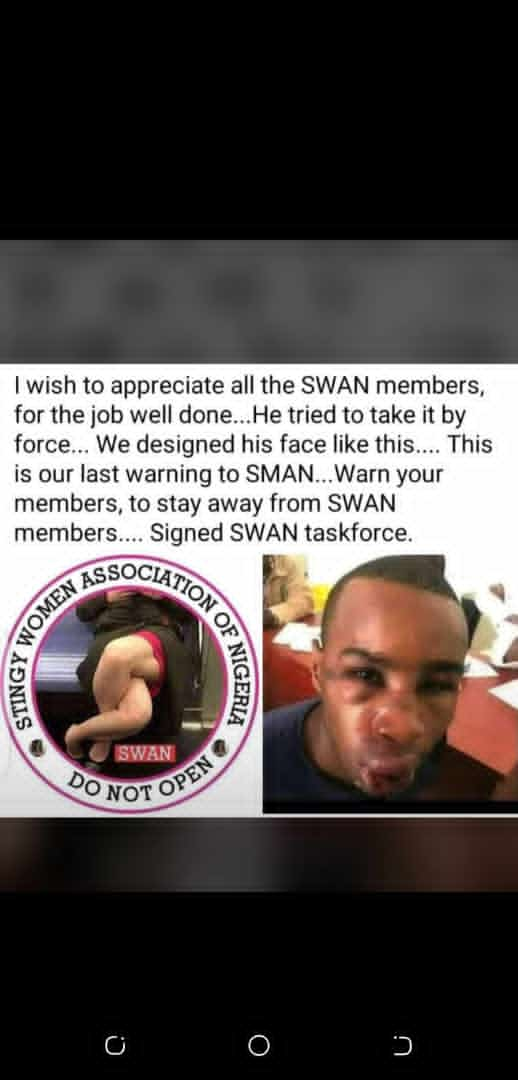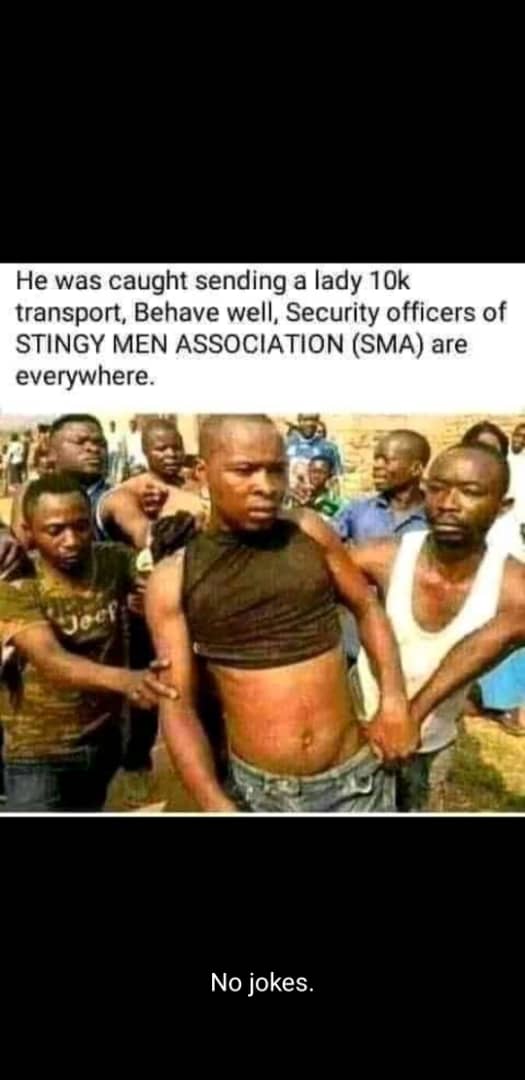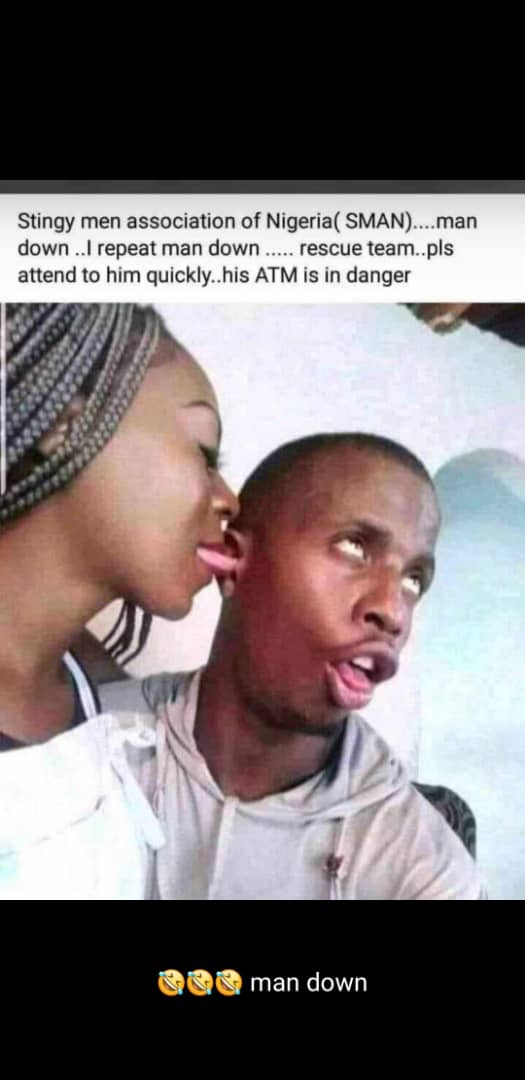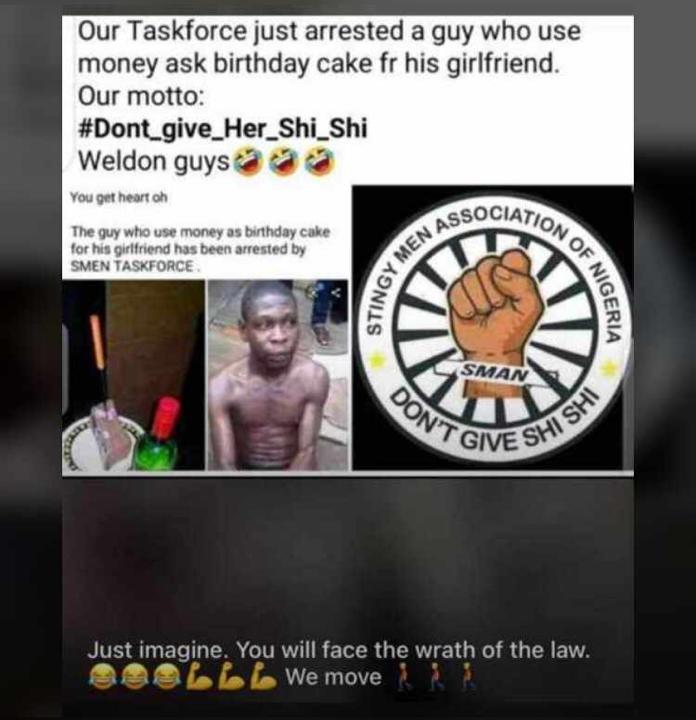 More to come shortly…. 😂