The faculty of Engineering, Nnamdi Azikiwe University, Awka, Anambra state held her maiden edition of Engineering series with its theme as  "The Role of Engineering in Sustainable Agriculture."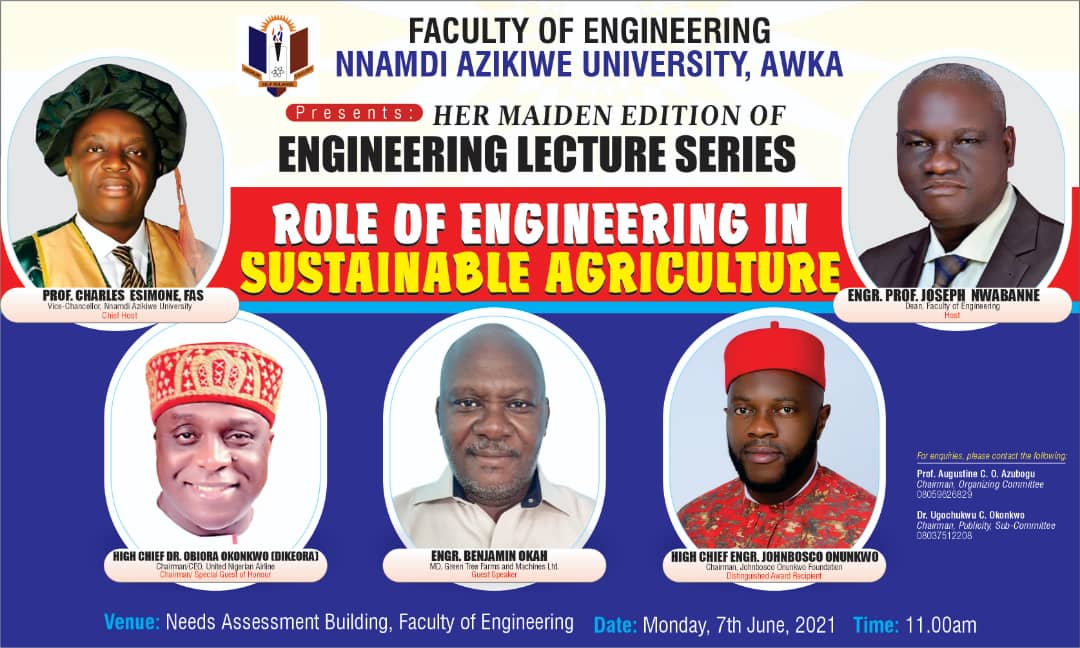 The chief host of the occasion, the Vice chancellor, Prof. Charles Okechukwu Esimone, FAS welcomed all the guest speakers, High chief Dr. Obiora Okonkwo (CEO United Nigeria airline), Engr. Benjamin Okah and Chief Engr. Johnbosco Onunkwo to the epoc making event which took place at the "NEEDS ASSESSMENT BUILDING" Of the engineering faculty.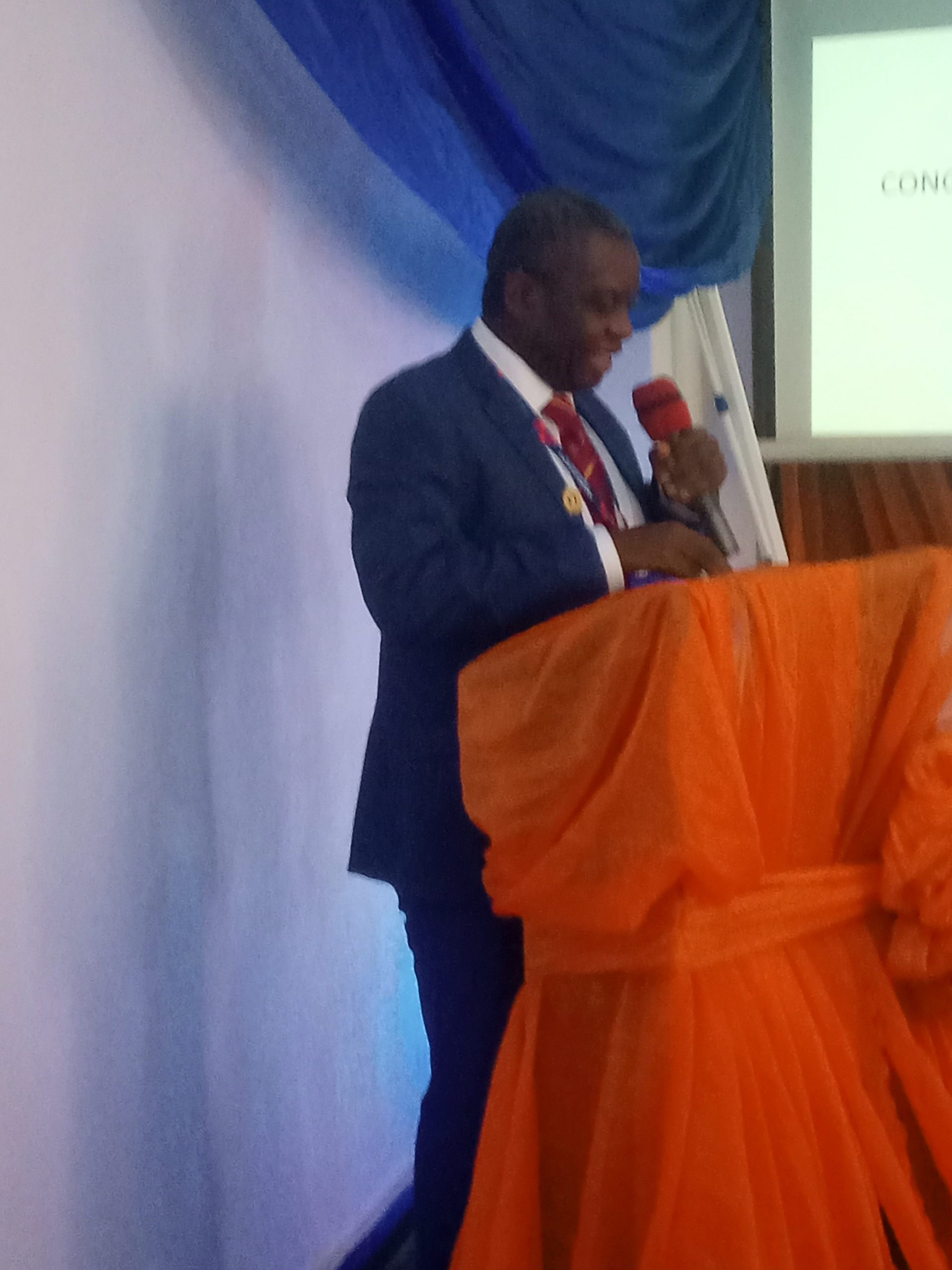 The Vice chancellor, advised the the staff of the institution to see Agriculture as the next sustainable oil well in Nigeria.
Briefly after the host, Engr Prof. Joseph T. Nwabanne, Dean, faculty of Engineering gave his welcome address before the first speaker, Engr. Benjamin Okah graced the stage to deliver his well articulated lecture on "the role of sustainable Agriculture"to the overwhelming large audience.
The well versed Engineer who has much practical experience in Agriculture charged the teeming audience to embrace Agriculture in a more mechanized way.
The one time commissioner in Ebonyi State stated that every staff of the university could embed Agriculture into his normal career by acquiring at least 1 hectare of land for a more mechanized farming to create more wealth.
He emphasized more on Bio gasification as he advised the university to invest heavily in Agriculture.
The Chairman of the occasion, Obiora Okonkwo," Dikeora" mounted the podium to deliver his lecture. His intimidating citation was made to delight of the audience.
Watch video below
The gubernatorial candidate for the forthcoming Anambra State elections
urged the audience to apply the basic engineering principles into Agriculture to make room for more development.
He cited that late Chief Michael Okpara built the only and famous Obudu cattle ranch in calaber and such feat hasn't been reached by the recent leaders of our time. The business mogul enumerated the various benefits of ranching and advised the government to eschew "open grazing" method of cow rearing as still obtainable in Nigeria citing Brazil 🇧🇷 as country that invests heavily on modernized cattle farming.
Watch video clip below
Written by : Engr. Echezonam Ibezim Jk (department of Chemical engineering)