The Presidential candidate of the Labour Party, Mr. Peter Obi has asked all Nigerian Citizens to take advantage of the window opened by the INEC  to check the correctness of the information on their recently registered voters card.
This week, INEC commenced the display of Voters Register for claims and objections. This is time for newly registered Nigerians whose names were omitted or whose data were wrongly captured to go and verify. The process will last for one week. -PO

— Peter Obi (@PeterObi) August 17, 2022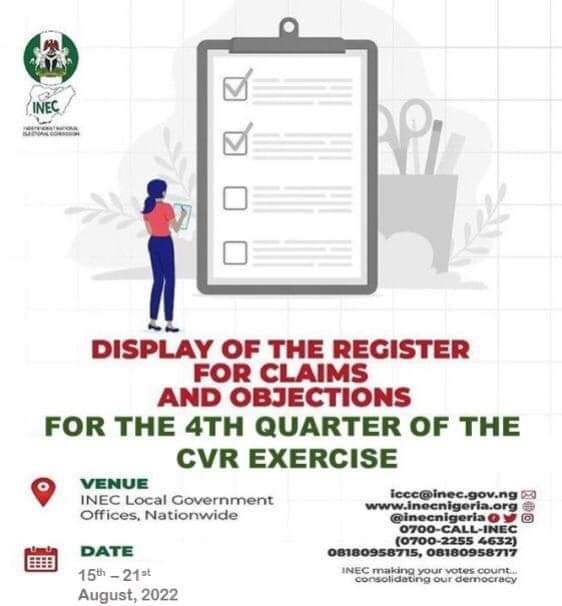 According to INEC, voters register would be displayed at the various INEC local government offices, Nationwide.
The exercise which Started on the 15th of August would end on the 21st of August, 2022.
Kindly visit…
I really wished INEC would make this possible online rather than ask millions of people cluster just to check register…
This is computer age… Stop wasting paper and resources