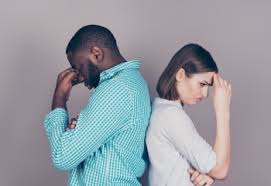 At a time I became worried that nobody knew my whereabout. From Lagos to Kabba, a strange land for that matter. What if something bad happens to me? Nobody knows my new phone number except Deji and yet I have destroyed the old one. This is a big risk I am taking for a man who is callous, evil and promiscuous.
A man who claimed to be a pastor but live an adulterous life. How am I sure he's not doing same with other ladies? What would my parent be thinking now? Why must I put them under this stress for my action? My mother can understand but not my father.
If I tell my mother, someone else must hear it. My mother will never be at peace if she hears my predicament.
I must go through this until I put to bed or else everything will blow up. The consequences will be enormous if people get to hear this. It will get to the church authority, Deji will surely loose his job. Who will take care of me and my baby? "No! No! No! I won't tell anyone now, not even my mother.
When I give birth, I will start a small business with the savings in my account". I began to think of which business I could do in Kabba that will give me a reasonable return.
I gave birth to a bouncing baby boy on the 18th October. It was a moment of joy for Deji's family as they all trooped in from Odokoro Gbedde to rejoice with my mother-in-law, sorry I mean Deji's mother.
I was not comfortable with the old women who came around to greet and carry the baby. Language barrier became another challenge as I hear each of them say some things in Kabba dialect that I didn't understand. As they say those words that sound like incantations I also counter them in my mind pleading the blood of Jesus on my baby.
The sound of joy from Deji's voice when he called me on phone was indescribable. He was so happy and promised to come before the naming. I didn't lack anything because he kept sending me money even without request. My joy was mixed with sadness because of the way the baby came. He's a child out of wedlock, a bastard.
A child I am not proud to tell people about. Instead of being happy, sadness crept in and stole away my happiness.
As the naming drew closer, I began to think of many things. What happens after weaning my baby? Where would I start from again? Deji will surely not divorce his wife because of me, neither will he marry me as his second wife.
What will be my fate in two years time? Will I remain in Kabba or will I go back to Lagos? At this time I needed to talk to someone but nobody to talk with. I made up my mind that my mother must attend my son's naming. I called her two days to the naming narrating all my ordeals to her. For 10 minutes my mother could not say a word as she sobbed loudly on the phone.
I wept as she wept too. My heart was heavy, I have disappointed my mother who loves me dearly.
My mother has never been to Kogi state before but she left Gboko the following day for Kabba. Her journey was rough and characterized by many unplanned delays. They had flat tyre three times between Makurdi and Lafia and several other mechanical problems.
At about 9pm, my mother was yet to arrive, the journey she started from 6am. I became extremely worried because her line went off and I could not reach her again. I was restless when I didn't hear anything from my mother after 10pm.
The unthinkable is about to happened…
I didn't sleep through out the night. How would I sleep when my mother is hanging between Gboko and Kabba. At about 8:12am my phone rang and I rushed to pick it. Hello, my name is inspector Tajudeen Adeyeye. I am calling from police divisional headquarters Gwagwalada, Abuja…. On hearing this I went blank and I couldn't explain what happened thereafter.
When I regained consciousness at the hospital, I saw a lot of people gathered around me with long faces. Where is my mother? I asked angrily. A nurse came close and held me firmly, madam you must take it easy, she whispered. Take what easy? Where is my mother? I removed all the drips on me and went for Deji's neck, Deji where is my mother? Everyone in the ward bursted into tears.
My mother died in a ghastly accident that claimed four lives.
Another chapter of sorrow was opened for me. Everything I have been hiding must come to the open. My father is going to kill me for all I have done secretly and making my mother die for it. Who is going to break the news to my father? This time was really difficult for me.
The naming was postponed due to my mother's death. The family head in Deji's clan called an emergency family meeting to address the issue. It was so complicated because my father is not aware I was in Kabba, neither is he aware of my secret affair with Deji.
Worst of all, my mother did not tell my father the true reason for her journey. In fact she lied she was going to see me in Lagos and not in Kabba. How will my father take these sad news at the same time?
I haven't breastfed my baby for three days because of my grieve.
Deji's mother seemed less concerned about the tragedy of my mother's death and more concerned about her grandson. Her attitude began to make me hate my own son. She wanted me to give the boy full attention without mourning my mother. This was so irritating and annoying.
Those who came around took more time to celebrate the baby than mourning my mother. They will spend so much time playing with the baby but greet me casually on my mother's death. These people are wicked and heartless. I began to develop hatred for them.
After the family meeting, it was resolved that two elderly men will travel to Gboko to inform my father of all the tragedy. I insisted I will go with them but they refused. When they arrived Gboko, I was following up everything with calls.
Series of meetings were held with my elders on what to do. On the third day, the two elders from Deji's clan came back with loads of news.
To be continued!!!
Credit : Ayodele Adeoye