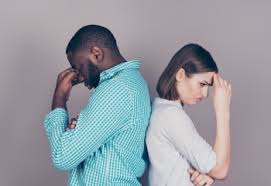 Elder Omojola obviously had made up his mind to help considering how swift he was to bringing up suggestions on how to get the whole truth . After Wednesday's midweek service, He had sought the permission of the church leadership to conduct another DNA test to confirm the first test result.
To the dismay of the disciplinary Committee members and resident Pastor' who Deji is working with, Elder Omojola made a U-turn. Saying something entirely different from what they agreed on especially now that they thought they already knew that Deji wasn't the biological father to my son.
Elder Omojola told them that We shall be having another DNA test tomorrow to ascertain the true paternity of my child. Bro Malachi and Sister Rebecca were obviously not comfortable with that idea. " what else are we going to be needing another DNA test for?,"they both queried.
Does it mean that we can no longer trust the legitimacy of our own church's official medical Centre.," they asked further this time joined by some factions from the committee
Elder Omojola being a man of immense wisdom refused to get embroiled with any feud with them but rather convinced them to give him the benefit of doubt. It was as if God has decided to listen to my cries.
It was as if God himself was using Elder Omojola to vindicate me.
He returned home and narrated to me all that ensued at the church and how he was able to convince them for the test. He told me that they had fixed the appointment with our own choice hospital on Saturday.
That date looked like a decade to me. Saturday seemed so far to me but i couldn't complain but thank him lavishly.
He is indeed a nice man whom was already taking me as her own daughter irrespective of the presumed abomination i committed.
I wish I could turn the hand of the clock faster. This is surely the end of the road for Deji the dribbler. God would openly prove my innocence and put a shame to that criminal that speaks in tongues… "Everyone will soon know who he is, "i muttered.
For the first time in several months i really heaved a sigh of relief.
Very early in the morning, around 6:30 am, i noticed an unknown number flash me twice. I couldn't call back because it was a hidden identity.
The phone rang again.
This time, it rang for long so i picked.
"Helloo, who is this?," i asked with jittery voice.
"Hello… It's me…. Can you hear me?….
It was a female's voice and sounded so familiar.
" Who is this? I asked again but with a raised tone in a raucous manner.
"This is me Stella," she explained obviously sounding excited.
"Which of the Stellar? I queried her.
Helloo.. Mercy, it's me stella your friend na….!!!
It was at this moment i realised it was stella my friend that called me…
Jesus!!!!! I screamed so loud not minding
That my baby was actually sleeping. In a bid not to wake him up, i quickly ran to the toilet.
"Sister Stella, how are you?… Oh my God!! Where on earth have you been?," i asked a million questions to her almost in a split seconds.
"I'm fine and healthy," she said with so much enthusiasm.
It was then that i remembered to ask how she managed to get my number as the former number of mine she had was destroyed when i went to kabba with Deji.
I knew she didn't have my new number… How come?," i wondered.
"Wow, my sweet friend, how did you get my number?," i feigned excitement.but down within me, i wished she never called.
"Have you forgotten i could get anything i wish to get?, " she teased me.
It was still the old funny Stella who always knew how to make joke out of everything. She hasn't changed much i guessed.
The stella that called me wasn't sounding as depressed as i thought she would. She was feeling so vivacious as though nothing happened .
" Anyway, i tried calling you severally to no avail as the number kept saying switched off so i decided to contact your kid sister, Gloria via her Facebook profile,"she narrated.
It was my kid sister Gloria that gave her my new number… . Now i see!!!
She told me she later delivered a set of twins after she absconded.
" Twins?, "i shouted in utter disbelief.
" Yes, "she exclaimed!
That news hit me so hard with mixed feelings. I didn't know whether to be happy or sad.
To add more salt to my already gruesome injury, she told me she would be coming to lagos by weekend to meet with Pastor Deji, the estranged father to her twins.
Stella spent much time over the phone apologising to me for remaining incommunicado for such a long while.
She asked if i had been seeing pastor Deji and wanted to know what he said about her sudden disappearance.
As she was still talking to me, my son woke up and started crying .
I didn't want her to ask me further questions so i cut the call abruptly and switched the phone off.
If you actually search for me in the land of the dead, you' d probably find me seated at the right hand of the devil scratching his back……
This unprecedented news hit me so hard….
How do i face my good friend Stella?
How do i explain to her that the father to her twins is same father to my son?
How would the church look at both of us after finding out that stella was also pregnant for same pastor Deji?
This is going to be a big blow to me entirely . …
Hang on for the Next Episode…..