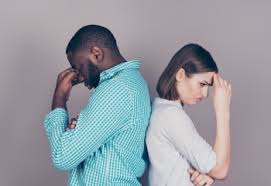 I was not allowed to return to Deji's house again. Everyone deserted me as they all saw me as a fornicator, betrayer, liar and schemer. Where will I go from here with a two months old baby? Who will believe my story? Who will I confide in?
That night, I rushed to the nearest ATM and made some withdrawals. I got the cheapest hotel around to pass the night and think of the next action plan. While I was in the hotel room, an idea dropped on my mind, go and do another DNA test. Yes!!! That is it! I am going for another DNA test.
The challenge will be how to get Deji to consent to my new idea. Okay, another idea dropped, I will meet elder Omojola to tell him everything that happened between me and Deji. I will also ask him to take us to another health center where we can run another DNA test. I couldn't sleep at all that night. My son cried persistently through the night. Would you blame the poor child?
He hasn't been receiving any attention from his mum lately as all i do was to get my mind preoccupied with Deji's brouhaha.
The worst of it all that night was the kind of mosquitoes that were sharing same hotel room with us..they could pass for an Olympic sized mosquitoes .. Oh my God!
Could things ever get any worse than it's already?
Immediately it was dawn, I headed to elder Omojola's house. "Good morning sir," i greeted him . "You must be surprised to see me I guess."i asked rhetorically while looking around to see if his wife was around too.
"Yes sister Mercy, why are you here this early? He looked perplexed." I hope all is well?" he asked me with an obvious disposition of worry .
All is not well sir," i responded. I want to have a word with you in private sir, "if you don't mind . He knew I was desperate and worried from how jittery my voice sounded.
We moved away to his backyard where he offered me a seat.
Yes, sister Mercy, can I hear you? I took a deep breath. "Sir, pastor Olumodeji is the father of my baby. I am ready to conduct another DNA test from another medical centre different from the former one."
"Sister Mercy, are you sure of what you are saying?", he asked. He looked so surprised to have heard such from me,though not without signs of disbelief written all over his face.
Sir, I am not just sure, I have other revelations that will shock the church but I must first prove that pastor Olumodeji is the father of my baby.
"My daughter, if all you said were actually true, why did you have to wait for all these while before speaking up ?, "he queried me further.
"Are you actually inferring that our church official medical report was doctored?," he asked again hoping i'd prove him wrong.
"I am not saying that sir, i mean literally but i am sure someone or something must have transpired along the line sir, "i responded while my teary face was buried on the floor.
" You look so frail and pale, even your child isn't looking healthy atall, "he asked as my child kept crying and disturbing all through our discussion.
How i wish he knew all i have been through! I wish he actually knew the thorny road i had towed…..
I wanted to lie to him that we're fine but i rather told him that all hadn't been so fine with us lately.
Elder Omojola was curious and willing to follow the matter to a conclusive end. After my meeting with him, he stretched N1,000 note to me. "Use this for your transport", he said. "Transport to where sir?", I asked him and held back my hand. I have no where to go sir, "i revealed my frustrating ordeal to him without any reservations anymore.
Tears were uncontrollably rolling down. I was actually competing with my child on whom would cry better. The difference was, his cries were tumultuous while mine was silent…. .. Poor us!
"I was ejected out of the Pastor Deji's house after yesterday's meeting." i told him.
"So where did you sleep with your baby last night?", he asked me.
"In a hotel sir", I replied. "Oh, I am sorry about that, he told me looking so pitiful. Elder Omojola is a very nice man filled with compassion but obviously was disappointed in me after hearing what i did.
"I will ask Blessing to tidy the guest room for you now,"he said.
You will stay there until we are done with this investigation."
As we were talking, his wife came out and was so surprised to have seen me in their house very early in the morning.
She must be thinking i had come to snatch her husband from her as i did to pastor Deji's wife…… That's exactly what must be going through her mind, i guessed from the stern look on her face.
When he told his wife I would  be staying in their guest room, she didn't like the idead, Just as i anticipated . I understand her  anyway, every woman would feel protective of her possessions especially when the imminent threat is lied lurking.
However, I have to endure whatsoever they think about me until I am vindicated.
Hang on for the next Episode….