Obidients in lagos writes Logos state Commissioner of Police, @PoliceNG and Federal Road safety Corps, @FRSCNigeria for protection and maintenance of law & Order during #4MillionMarch4PeterObi peaceful rally in Lagos state slated for Independence day, 1st Oct. 2022. Jkcyno news reports.
Lagos state OBIdients are set to do a 4M March for Peter Obi and Yusuf Datti-Babba Ahmed on the independence day.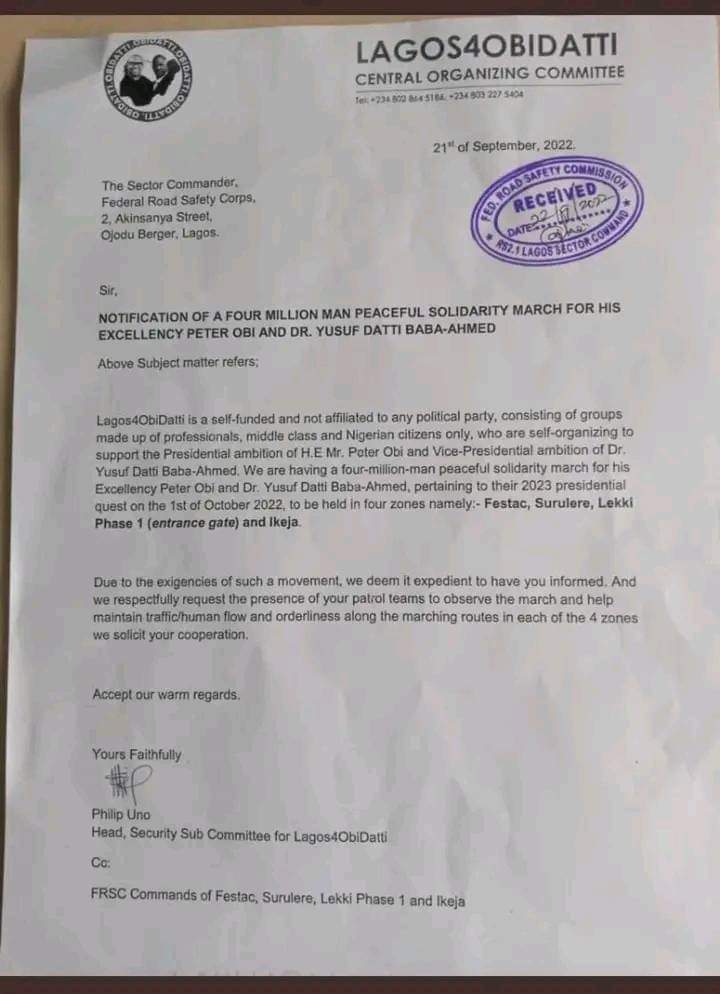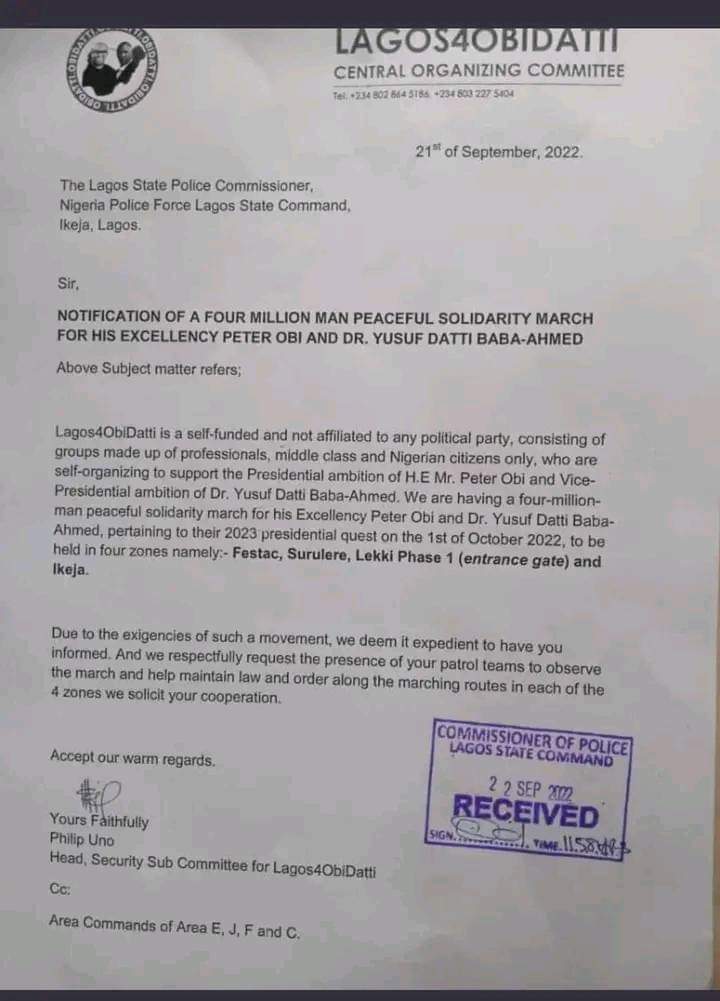 This was made in furtherance to ensuring a successful and peaceful March on the 1st October, 2022.
More details to come later…