Nigerian students fume as Federal Government postpones school resumption indefinitely citing Covid-19 precautionary measures.
This was made public by the Minister of Education, Adamu Adamu.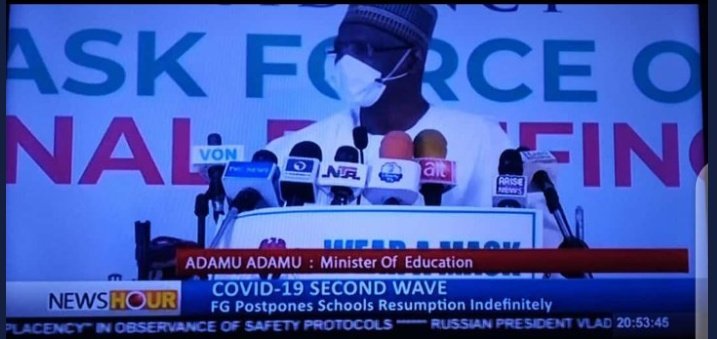 Many Nigerians have argued that the federal government and ASUU do not care about their future having noted that they had lost one full calender academic year and about to have another truncated.
The premise of their argument was mainly of government's insensitivity towards their future owing to the fact that their counterparts in the private universities have been attending to lectures while keeping to the Covid-19 rules.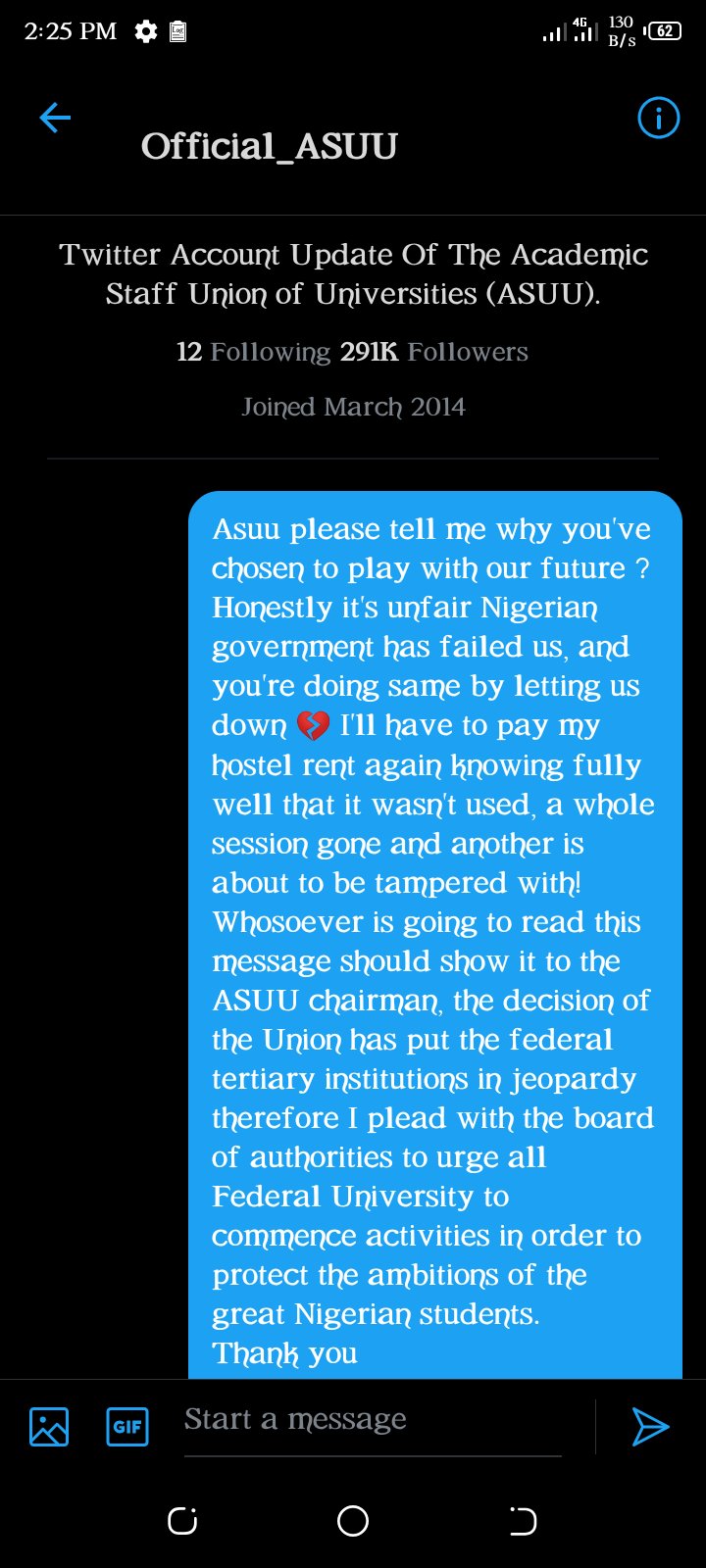 The above SMS was from a worried Nigerian student who wished to express his plight.
See some other messages from Nigerians on Twitter.
Meet Malam Adamu Adamu, The First Minister of Education that Hates Education. #asuustrike #university pic.twitter.com/Ot5CRe2Vcw

— LANDLORD™️✨🤴🏽 (@aminuyaro_) January 11, 2021
so ASUU and FG postponed schools resumption till further notice? The #university students are about to spend a complete year at home for nothing, while markets and borders and places of NIMC registration centers are always crowded, is COVID-19 only visiting schools.?; #asuustrike

— F A A R E E S 💫 (@MFaarees_) January 11, 2021
Dear FG we have lost one year because of ASUU strike and COVID19… We Nigerian Students go to Market, we would go to churches, we go to banks, we go to NIMC offices in crowd.. Don't u think we can contract COVID there.
So why lockdown schools#asuustrike pic.twitter.com/Ld1nSZ83yd

— Akpourhievwe (@O_gbliss) January 11, 2021
I still don't understand the concept of suspending school resumption while markets, borders, bars, places of worship are still functional.#asuustrike shattering #university students, like how did we get here?

The government don't care bout education 💔😭

— KINGSTON of Abuja ♛ (@Kingston_eze) January 12, 2021
There's no future for a country that has no any concern for its education sector, both the ASUU and FG have contributed a lot in the set back in the education system, the only thing we benefit from is the education and now they're blocking it too. 💔 #asuustrike #university

— F A A R E E S 💫 (@MFaarees_) January 12, 2021