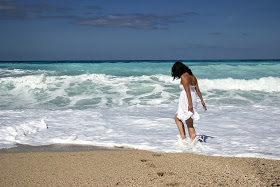 Brenda and Dave were both lost in each other's arm kissing passionately with reckless abandon.
…and in no time they were making love….
It was an enjoyable night for them both; a moment not to be forgotten in a hurry, they were consumed both with lust, love and a need for each other after the events of the night.
For Dave and Brenda, it felt like this was the first time. While it wasn't the first time of sex for both of them, they both felt so aware of each other. At first they were shy, then as they got more intense, they lost all shyness and got enveloped with one another. Time became a blur and suddenly everything seemed like a huge rush as they were exploring each other.
They had no recollection of time – it was just one huge sensuous activity and everything came to a blissful end.
 Brenda laid her head on Dave's chest and tried to get to grips with what had just happened. She couldn't believe she had barely known Dave for just about a week.
No man had ever made her feel like this.
This was what she had wanted all her life.
She turned slowly and raised her head to his lips and kissed him gently yet passionately then she turned and looked into his eyes…
"I love you, It seems like I have waited for you all my life and it was worth it"
Dave turned to her looked into her eyes and went "I love you too"
From that moment, they couldn't tell how the night ended. They slept some, talked some, made more love… looked like they were trying to catch up an eternity of being apart.
Brenda was the first to wake up… She thought of telling Dave all about her life, who she really was, her secret and all, but she waved it aside.
"It is too soon" her practical side said to her. "What if…"
She brushed aside the many "what if" thoughts that came to her and woke her brand new boyfriend with a kiss and they both went to shower together. Soon after, they set out quickly for lectures.
Mr. Edwards had arrived on campus very early that morning, hoping to get an audience with Brenda and Dave before they decided to circulate the pictures.
He impatiently waited for them at his office.
Brenda and Dave got to campus and to their surprise; there were a large number of students in their class. It looked like all new students had finally reported to school.
While they were looking around for seats, a lady called out to Dave from behind in an excited voice that sounded shocked yet happy to see him.
Brenda and Dave both turned to see who it was…
It was Amelia.  Apparently, she was one of the new students who had reported late.
Dave was surprised to see her in his class.
Brenda: "who is she, Dave?
Dave: "Let me go see to her and get back to you"
Without answering her question, he went towards Amelia. This made Brenda both suspicious and jealous, but she decided to curb her feelings until Dave returned.
Dave: "What are you doing here Amelia?
Amelia: " I should be asking you that.
I'm a student here and this happens to be my first lecture. What are you doing here?
Dave's face dropped when he heard her response.
"Are you saying you are a student here?" he asked.
Amelia: "Yeah and from what I can see, I'm in the same class as you"
Dave: "Yes, good to have you here"
Amelia: "Oh, no need for that, you don't even mean it. Remember I know you more than anyone else here. By the way, who's that lady you were walking with?
Dave: " That's Brenda, my girlfriend, you should meet her" He promptly called Brenda to come so that he could introduce her.
Amelia found it very hard to control her jealousy and got upset. She gave Brenda an angry look. Their eyes met and you could feel the tension between them as she approached.
Dave: "Amelia, meet Brenda my girlfriend.
To Brenda, he said "Baby this is Amelia a friend."
Dave wanted to hide his past life with Amelia, as he felt that it wasn't the right time to tell Brenda about his ex. As a matter of fact, they hadn't really made time to talk about each other.
From the introduction, Amelia figured that Dave was hiding things from Brenda.
Amelia: "Nice to meet you Brenda, I really wish you luck in your relationship with Dave. He is a good guy but my little advice, before you buy a land, make sure the land has not been sold to more than one person"
Having said that, she gave a fake smile turned and left to find a seat.
Brenda: "What was all that about Dave? Is there something I should know?
The question came too sudden. Dave planned to tell Brenda about Amelia, but this was neither the appropriate time nor place.
Before he could open his mouth Mr. Edwards came to class.
He wasn't coming to teach, he came to summon Brenda and Dave to his office. He apparently couldn't wait any longer knowing the scandal they could create if he didn't negotiate a deal with them concerning the photos.
Brenda left with Dave to Mr. Edwards' office. She had left her handbag on her chair to secure the seat. While they were away, Amelia noticed Brenda's handbag; she quickly wrote a note and placed it within sight for Brenda to see once she opened her bag.
On getting to the office, Dave and Brenda showed Mr. Edwards copies of the photos they had. Their deal was that he would stay away from Brenda forever and if he failed to do so, they would make the photos available to his wife and the school authorities.
It sounded like a fair deal so without wasting any time, Mr. Edwards agreed and they returned to their class.
There was a lecturer already in the class when they got back. This lecturer came to pass some information about a resource person he was inviting to give a talk on "entrepreneurship".
The class was excited about this news since it sounded very educative.
When Brenda and Dave got to their seats, Brenda immediately noticed that her handbag had been tampered with.
She opened to find out if any of her things have been taken. Everything was intact; the only difference was the note from Amelia.
She took the note and read it.
"Brenda, meet me after class. You might want to know about the land you are farming on, Amelia."
Brenda was interested in hearing what she had to tell her. Right after class, she managed to convince Dave to go home alone so she could meet up with Amelia.
Dave didn't know about their meeting. He thought that Brenda probably wanted to be alone for a while.
He respected her decision and went home alone.
Brenda looked around campus in search of Amelia. After a few minutes, she found her waiting at an isolated part of the campus, alone.
Amelia: "I knew you would find me here, looks like we think alike"
Brenda : "Can you please tell me why you needed to see me, I'm in a hurry"
Amelia: "Oh don't worry, I won't be long.
I just want us to talk like women"
Brenda: "I'm listening"
Amelia: "I think we have something in common here"
Brenda: "Really, what is it?
Amelia smiled and answered "Dave"
The shock on Brenda's face was vicious as she sat down beside this her new gossip mate….
……. to be continued