This is a cautious ⚠ message to most Nigerian youths who engage in online sports betting.
Jkcyno news has decided to bring it to the public notice how most online scammers have chosen to defraud the innocent citizens of their hard earned money 💵 while posing as betting agents of sorts.
They often use the Sportybet online platform to defraud unguarded bettors.
HOW THEY OPERATE :
Randomly, a number would chat you up on whatsapp offering to give you a benefiting site to help you earn money.
They could get your number from most whatsapp Groups you share mutually with them.
The discussions generally are often same..
"hello…do you have an account with  sporty bet?
You may reply yes… (discussion continues).
They go further to tell you..
" would you agree for a 60-40% pre-bargain if they should give you a winning site which would make you earn more"?
You may say… "yes"
The next chat would be for you to fund your Sportybet account with the sum of 3,000 naira, Screenshot and show them.
If they succeed with this line,
They would give you a parody Sportybet site which would require you to login with your login details in a bit to cash out 300,000k as the case maybe.
Once you login to that site, they take the fund and that's the end.
In the parody account, you'd be required to login with your details : name, username, password and that's all they required to hack into your main account…
CLARIFICATION ON THE DIFFERENCE
The correct site URL of Sportybet  website is https://www.sportybet.com
While the fake hacking site is…
https://bestbetplatform.weebly.com
Could you notice the difference?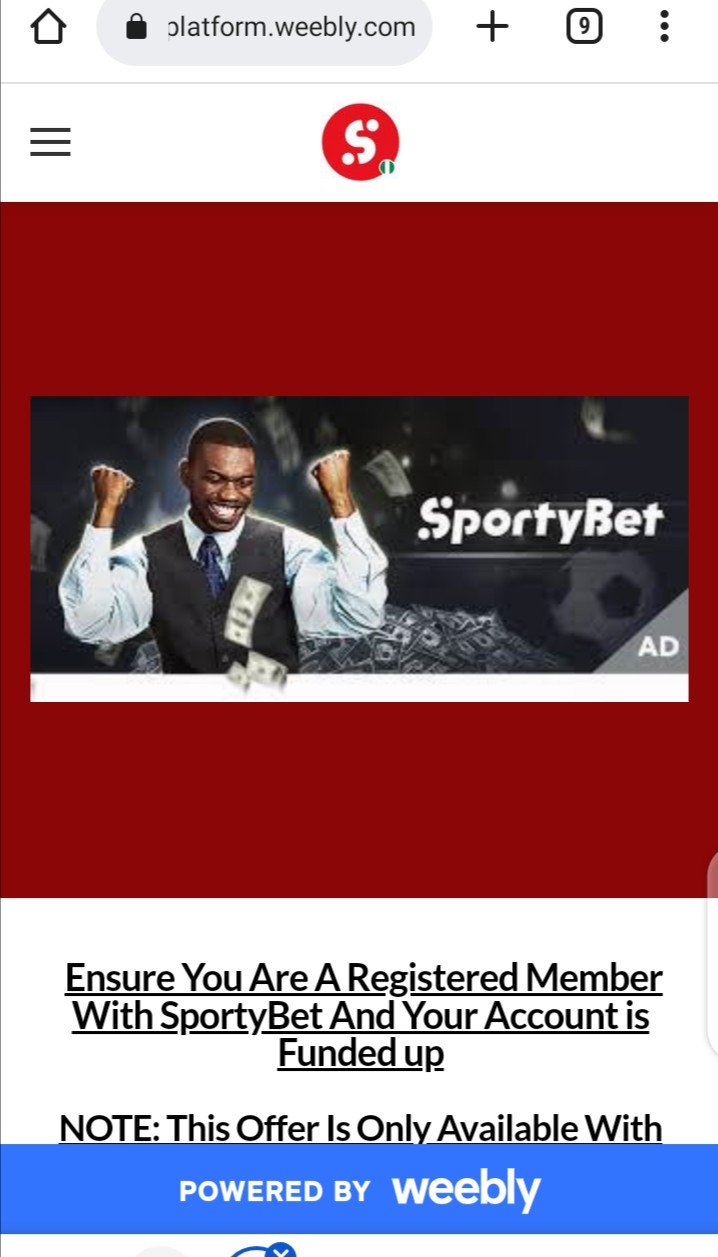 Below is a brief chat between myself and a prospective scammer..
The scammer used a default timer to retract the previous chats, however, i was able to screenshot that.
I tried to scam the scammer by asking the Hediot to send 3k to me to make up for the 5k he was requesting i fund  the account with..
He noticed i wasn't an eateable meat 🥩 and stopped responding to my chats.
This is a message to warn people to be wary of such scammers especially now that the football season is out agan.
Be careful!