The story of the Notorious criminal, Lawrence Nomanyagbon Anini.
For  those that  grew in the 80s, the name Lawrence Nomanyagbon Anini can never be forgotten as one of Nigeria's most notorious armed robber who reigned supreme in the defunct Bendel State (now Edo and Delta State).
Anini also known as The Law, reigned terror in the 80s and was so bloody that his matter was even discussed at the State Security Council meeting in the General Ibrahim Babangida's regime.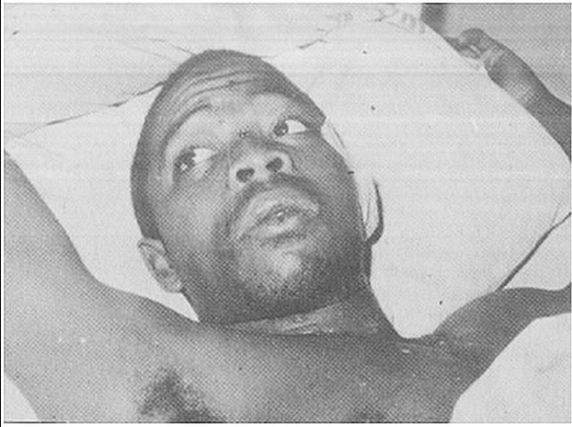 Born in 1960 in a village about 20 miles from Benin City in present day Edo State, Anini migrated to Benin at an early age, learned to drive and became a skilled taxi driver, before he took to crime and quickly became a much-feared gang leader whose approach got people trembling.
His gang members included Monday Osunbor, later known to be a dreaded killer without mercy, Friday Ofege, Henry Ekponwan, Phillip Iwebelue, Prince Kingsley Eweka, and others.
Starting out as car snatchers, bus robbers and bank thieves predominantly in Benin, Anini, and his gang extended his criminal acts to other towns and cities in other states in the country.
Anini was also able to penetrate the police echelon and had some top officers as his gun suppliers and informants, the biggest of them being Inspector George Iyamu who benefited immensely from the gang.
Read Also : The Rise And Fall Of Derico
On September 6, same year, the Anini gang snatched a Peugeot 504 car from Albert Otoe, the driver of an Assistant Inspector General of Police, Christopher Omeben. In snatching the car, they killed the driver and went to hide his corpse somewhere.
It was not until three months later that the skeleton of the driver was spotted 16 kilometers away from Benin, along the Benin-Agbor highway.
Two days after, the Anini men killed two policemen in Orhiowon Local Government Area of the state. Still, in that month, three different robbery attacks, all pointing to Anini's involvement, took place.
Anini thus spear-headed a four-month reign of terror between August and December 1986. Anini also reportedly wrote numerous letters to media houses using political tones of Robin Hood-like words, to describe his criminal acts.
Even the Military Head of State, Gen. Babangida got worried over the activities of Anini and asked the then Inspector General of Police, Etim Inyang where the bandit was and gave him the mandate to get him dead or alive.
Such was his prowess and myth.
Anini was finally arrested in a major operation led by Superintendent of Police Kayode Uanreroro, who brought his reign of terror to an end.
The FALL OF ANINI
Finally, it took the courage of Superintendent of Police, Kayode Uanreroro, to bring the Anini reign of terror to an end. On December 3, 1986, Uanreroro caught Anini at No 26, Oyemwosa Street, opposite Iguodala Primary School, Benin City, in company with six women.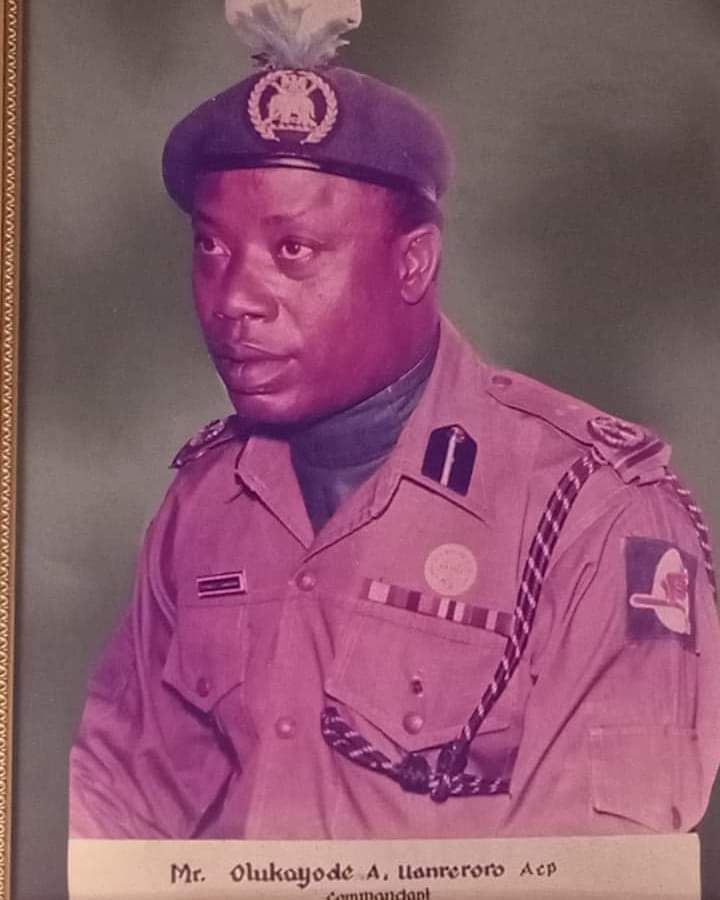 Uanreroro led a crack 10-man team to the house, knocked on the door of the room, and Anini himself, clad in underpants, opened the door. "Where is Anini," the police officer quickly enquired. He was caught off guard and having no escape route.
Anini is under the bed in the inner room". As he said it, he made some moves to walk past Uanreroro and his team. Uanreroro promptly reached for his gun, stepped hard on Anini's right toes and shot at his left ankle.
They then pumped more bullets into his shot leg and almost severed the ankle from his entire leg. Already, anguished by the excruciating pains, the policemen asked him, "Are you Anini?" And he replied, "My brother, I won't deceive you; I won't tell you lie, I'm Anini."
Anini was shot in the leg, transferred to a military hospital, and had one of his legs amputated. When Anini's hideout was searched, police recovered assorted charms, including the one he usually wore around his waist during "operations".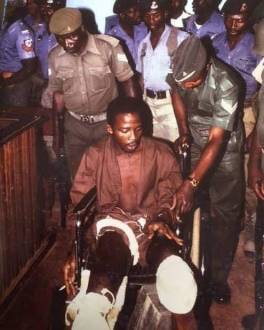 Anini particularly revealed that George Iyamu, who was the most senior police officer shielding the robbers, would reveal police secrets to them and then, give them logistic supports such as arms, to carry out robbery operations.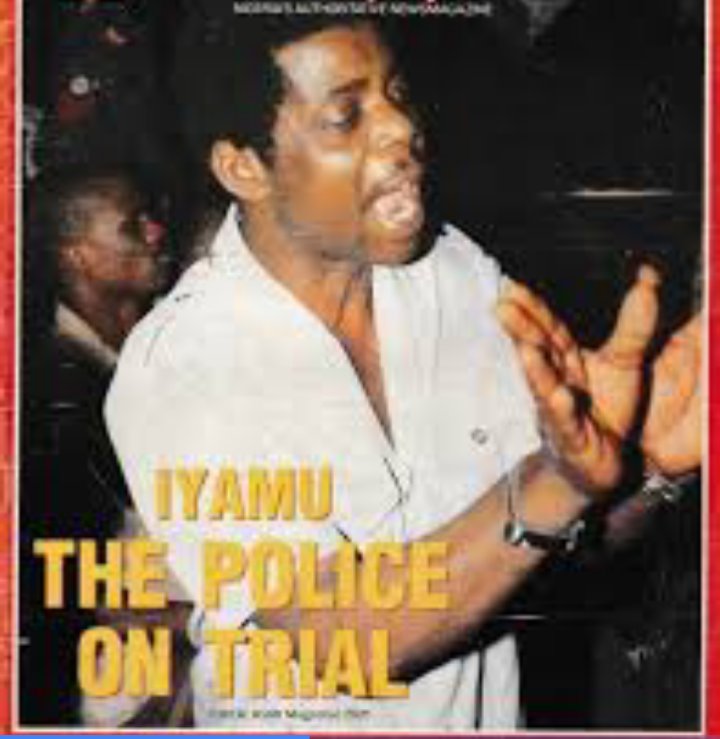 Anini was later sentenced to death by Justice James Omo-Agege and executed on March 29, 1987.
The End of Anni.