These are the few results from the concluded State elections nationwide….
..ANAMBRA STATE HOUSE OF ASSEMBLY ELECTION RESULTS 2019…
Anambra Central
Anaocha I PDP.
Anaocha II APGA
Awka North APGA
Awka South I APGA
Awka South II APGA
Dunukofia APGA
Idemmili North APGA
Idemmili South APGA
Njikoka I APGA
Njikoka II APGA
Anambra North :
Anambra West APGA
Anambra East APGA
Oyi APGA
Onitsha NORTH I PDP
Onitsha NORTH II APGA
Onitsha South I APGA
Onitsha South II APGA
Ogbaru I PDP
Ogbaru II PDP
Ayamelum APGA
Anambra South
Aguata I APGA
Aguata II APGA
Ihiala I APGA
Ihiala II APGA
Ekwusigo PDP
Nnewi North APGA
Nnewi South I APGA
Nnewi South II PDP
Orumba North APGA
Orumba South APGA
Total:
APC = Nil.
PDP = 6
APGA = 24 .!
The Kwara State All Progressives Congress governorship candidate, Mr Abdulrahman Abdulrazaq, is leading in the governorship election held on Saturday.
As of 9.30am on Sunday, results declared in 11 out of 16 local government areas in the state showed that the APC candidate had polled 208,518 votes.
Meanwhile, his Peoples Democratic Party counterpart, Mr Abdulrazaq Atunwa, polled 72,167 votes.
Hence, Abdulrazaq is leading with a margin of 136,351 votes.
The results for the remaining five local government areas in the state were still being awaited.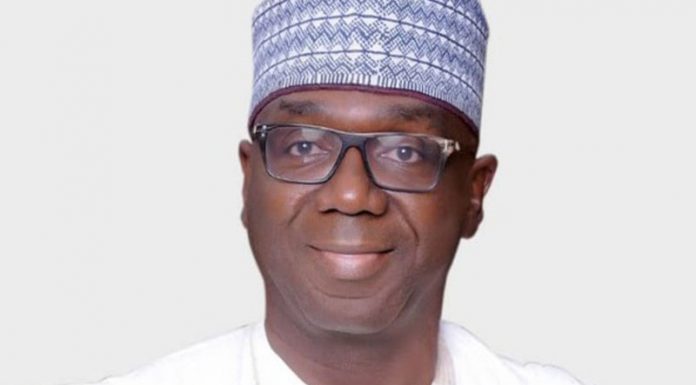 Abdulrazak Abdulrahman
The candidate of the All Progressives Congress (APC), Adebayo Adebalu, has lost his local government to his closest rival, Seyi Makinde of the Peoples Democratic Party (PDP).
PREMIUM TIMES reported how Mr Adelabu voted at his Ward 009, PU 010, Ibadan South-East Local Government Area.
He polled a total a total of 13,277 votes in the local government.
Mr Makinde had 24,556 votes in the local government.
According to the collation officer of the local government, there was cancellation in six polling units as a result of either over-voting or ballot box snatching.
A formal announcement of results is set to commence at the state INEC collation headquarters, Agodi Secretariat, Oyo State.
See the details of the Ibadan South-east local government results below.
Total registered voters — 175,387
Total accredited voters — 41,868
A — 69
AAC — 33
ADP — 11
AD — 54
ADC — 1,103
ADA — 26
ANRP — 26
APA 44
APC — 13,277
DA — 15
DPC — 08
DPP — 76
NCP — 09
PDC — 90
PDP — 24,556
TOTAL COTE CAST 41,442
RESULT
In Oyo: Saki West LGA, Oyo North
Governorship election
APC: 15,147
PDP: 21,184
RESULT
In Bauchi: Bauchi LGA, Bauchi South, Birshi/Miri ward
Governorship election
APC: 8,177
PDP: 13,260
Nollywood star turned politician, Desmond Elliott of the All Progressives Congress (APC) has been declared winner of the Lagos State House of Assembly for Surulere consistuency 1.
He polled 15,357 votes to beat Benjamin Olasukaumi of the People's Democratic Party (PDP), who scored 3,628 votes.
The result was announced by the Returning Officer of the Independent National Electoral Commission, Surulere, Dickson Ogbechi Bolajoko.