Eden Hazard, Belgium forward and Chelsea of England ex-playmaker earlier switched to Real Madrid of Spain after helping Chelsea Defeat  Arsenal to win the Europa League cup in Baga.
Eden Hazard who is currently the highest paid Real Madrid player was unveiled today in Santiago Benebau.
The frightening crowd was overwhelming and one would mistaken it for a champions League finals game.
They obviously were so elated to have the star player with them.
See pictures and video below….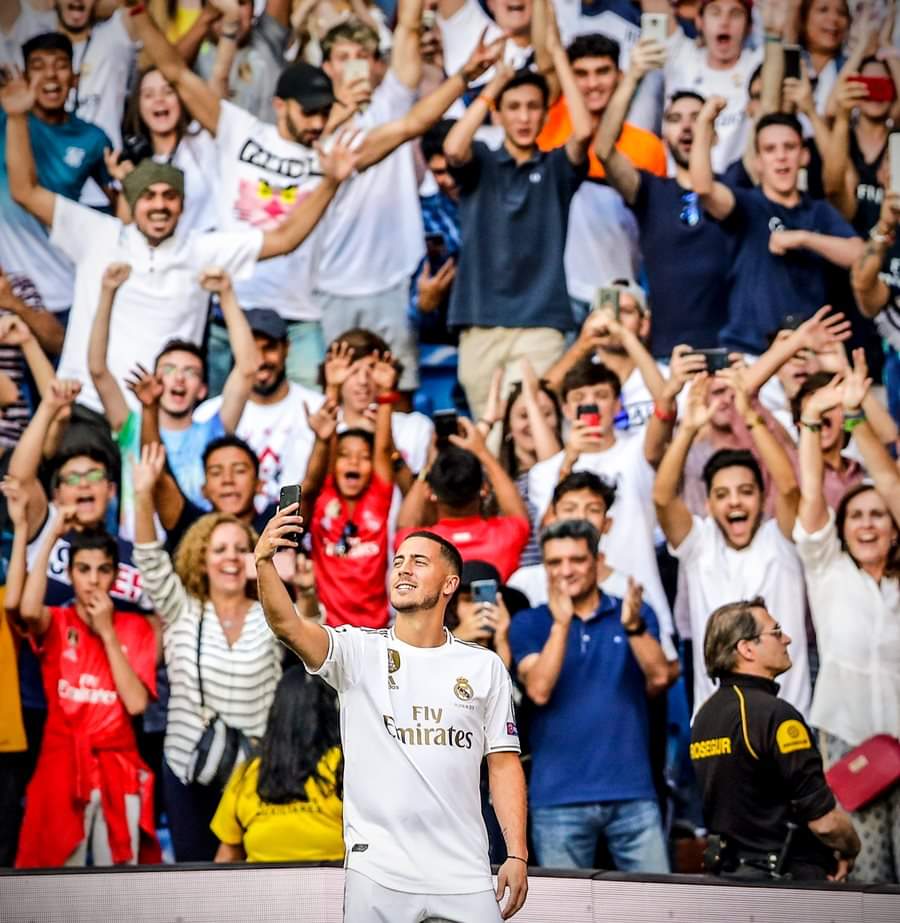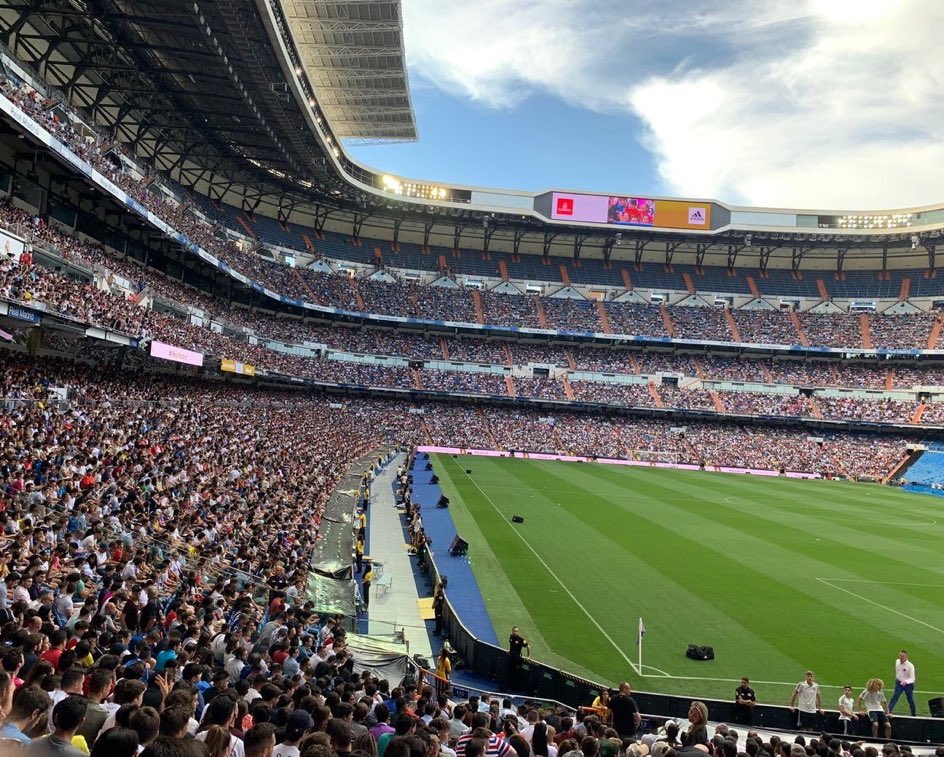 See the Amazing unveiling videos below. 
The moment Eden Hazard stepped out on to the Bernabéu pitch for the first time as a Real Madrid player!#WelcomeHazard | #HalaMadrid pic.twitter.com/qmO0aN23Xv

— Eden Hazard (@EdenHazarden) June 13, 2019
😘 The #RMFans ask for @hazardeden10 to kiss the badge… AND HE DOES! #WelcomeHazard | #HalaMadrid pic.twitter.com/3ioqxJvTSm

— Real Madrid C.F. 🇬🇧🇺🇸 (@realmadriden) June 13, 2019
It's not a Champions League Final.
It's no a World Cup Final.
It's Eden Hazard's presentation. 😱😱😱#WelcomeHazardpic.twitter.com/Ba7kDQxnqu

— .♛. (@theCyberNewt) June 13, 2019
Meanwhile, some Chelsea fans were like 
Chelsea fans watching @hazardeden10 being unveiled at Madrid#WelcomeHazard pic.twitter.com/UFcFdJymLa

— BLVCK KING 👑 (@Sayola_sdnw9t) June 13, 2019