Lagos state law maker and Nollywood actor Desmond Elliot has come under serious scrutiny by the Nigerian youths after his latest prayer in the state house of Assembly.
In the wake of the genocide committed at the Lekki Toll-Gate where innocent Unarmed Nigerian youths were killed during the #EndSARS protest, Desmond Elliott is quoted as saying that, "Nigerian youths are children using social media to destroy Nigeria". He said in 5 years if social media isn't checked, Nigeria would seize to exist.
His incongruous arguments fell to sink as many youths couldn't understand the premises of his argument.
He said, "these children go to social media under influencers to abuse them and also mentioned the youths desecrated the Oba's Palace.
In all, Desmond Elliot couldn't substantiate or differentiate between peaceful protesters that have genuine reasons to agitate and post-protesters that took the advantage to cause mayhem all over the nation.
He never condemned the gruesome murder of innocent Nigerian youths which he was supposedly one. He never faulted the government for being so wicked by hoarding the Covid-19 palliatives meant to help cushion the dangerous effects of the pandemic. He never said anything about the Police brutality neither did he profer any solution to the current unrest across the nation but pray for the house to find a way to check the social media which seems as the only viable voice the Youths have.
Meanwhile his major achievements to his constituency Surulere in 6 years…..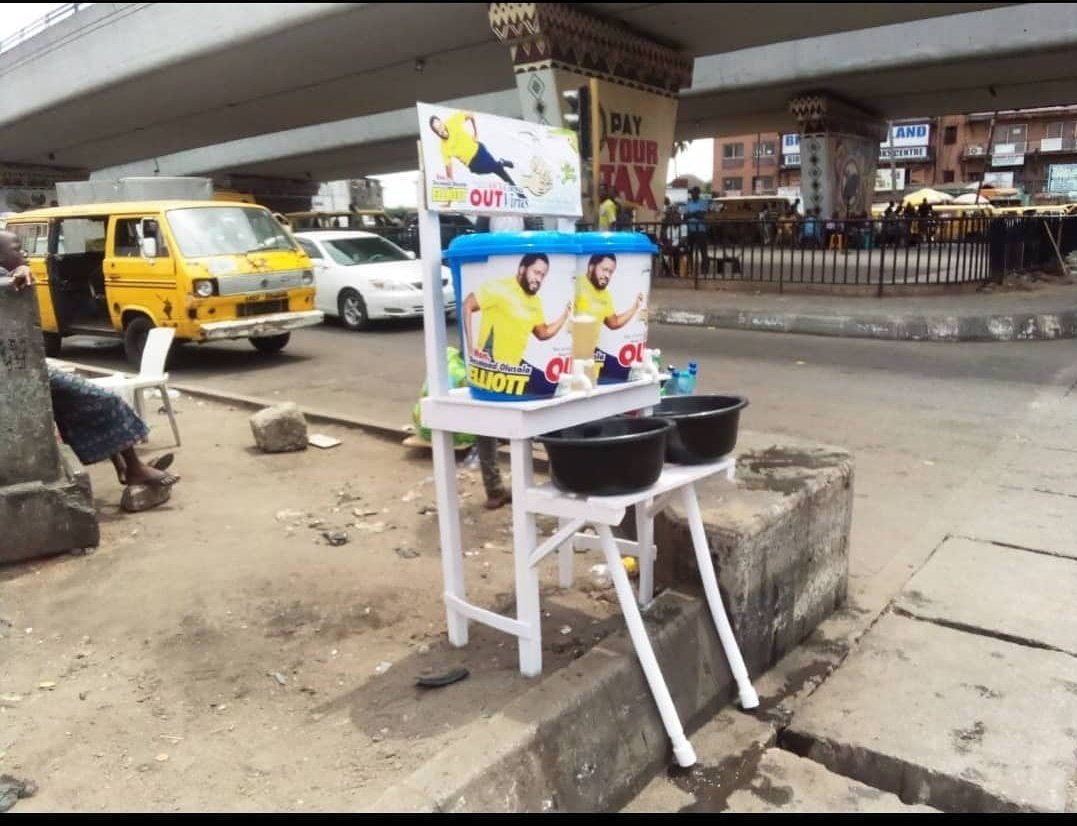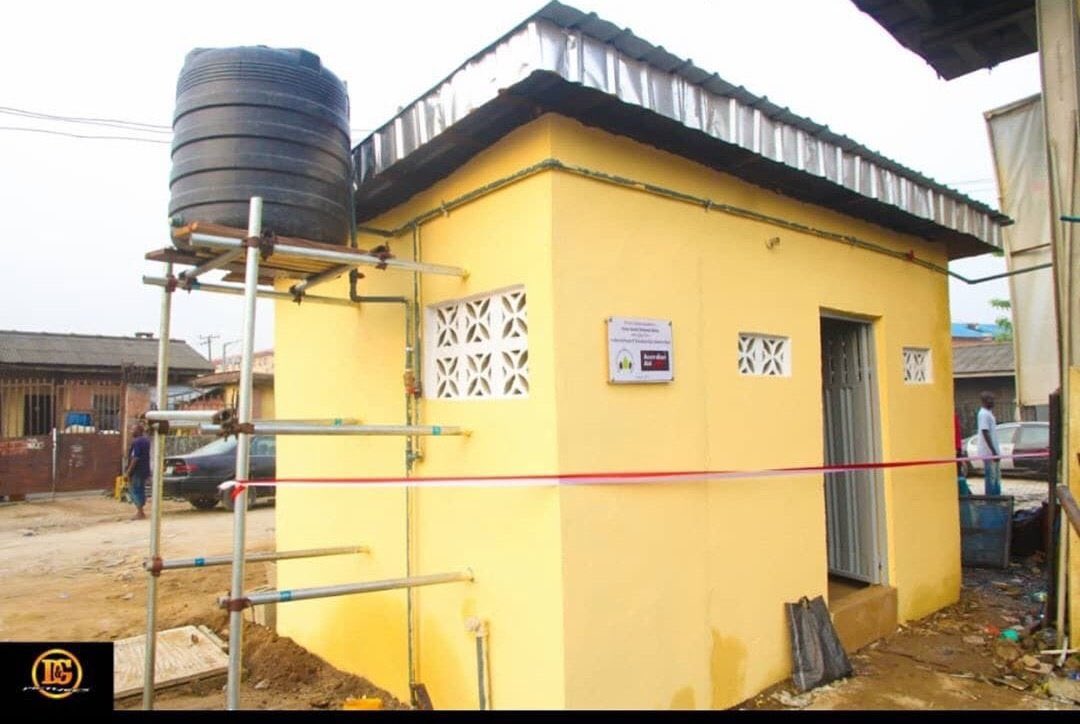 Below are what different youths are saying in reaction to his prayer.
Lagos lawmaker, Desmond Elliot (@DesmondOElliot), on the recent events in Lagos and Nigeria:

"Social media has its negative impact."
*
"Please celebrities, social media influencers, stop the hatred already." pic.twitter.com/L0rrLtAO6S

— Pulse Nigeria (@PulseNigeria247) October 29, 2020
"If you're tired, come and enter government." – Desmond Elliot, member of Lagos House of Assembly. pic.twitter.com/YbHdnLGRtN

— Pulse Nigeria (@PulseNigeria247) October 29, 2020
The govt killed young people.
The govt lied about their deaths.
The govt refused to honour their sacrifice.

Young people were angry and took to social media to express their pain.

Desmond Elliot left the killer govt to attack us and attack social media.

NEVER FORGET THIS MAN.

— #OurFavOnlineDoc 🩺🇳🇬🇬🇧 (@DrOlufunmilayo) October 29, 2020
I revealed it here that Desmond Elliot was pushing a dangerous narrative against us on social media at the House of Assembly.

I said there was a video.
They took down the website link to it.
He gave us Okoto acting with nollywood radarada.

How does it feel to look like a fool?

— #OurFavOnlineDoc 🩺🇳🇬🇬🇧 (@DrOlufunmilayo) October 29, 2020
I have NOT been wrong once since the #EndSARS protests started.

Not once.
And I will not be wrong now.

I hope Desmond Elliot learns his lessons the very hard way.

You can NOT fight young people who only want a better country. God himself will fight our battles and shame you.

— #OurFavOnlineDoc 🩺🇳🇬🇬🇧 (@DrOlufunmilayo) October 29, 2020
Desmond Elliot just destroyed all the precious child hood memories he gave us in movies ….

— Davido (@davido) October 29, 2020
The video above he had denied after the news went out, however, people still found a way to provide this evidence.
The quality of people we entrust our nation to….. Pathetic 😢

— Mario Ugö Obi (@Ugochimario) October 29, 2020
So what does social media have to do with entering Oba's palace ?

— Dehkunle of Africa 💧🐐 (@Dehkunle) October 29, 2020
Uche Jombo gave Desmond Elliot what he deserves 😂💯💯 pic.twitter.com/vQvjuascuV

— D1 DYNASTY 👑 (@d1dynasty_) October 29, 2020
Surulere people, you have one assignment, please should be the last time Desmond Elliot hold any government position…
pic.twitter.com/NceBRSanyd

— Osas Cruz (@theOsasCruz) October 29, 2020
Desmond Elliot has only been a politician for 6 years, yet he has been consumed totally by the devil. This boy is just 46 years of age ooo, yet he's referring to us as children. You no even use 15 years senior me 🤷🏻‍♂️ Kaa ragba fun wo ati awon to bi e pic.twitter.com/hAl5UIMxiV

— B h a d o o s k y (@BhadmusAkeem) October 29, 2020
Honestly I'm more than disappointed in Desmond Elliot. I'm so shocked. Anyway, we have been praying that God should expose the real state of mind of our leaders. Now we know how he really processes things. I pray the people he looks forward to representing in 2023 remember today

— Kemi Lala Akindoju (@lalaakindoju) October 29, 2020
Desmond Elliot's achievement since he joined politics. Your children dey hail you sir. pic.twitter.com/gN2rv5IqSl

— THE G•O•A•T #EndSARS (@OfficialUdiBoy) October 29, 2020
The issue is not just having young people in government. Young people can be incompetent and clueless too. It's having competent people at the helm.

Look at Desmond Elliot for example.

So clueless.

You would expect he would teach the older generation and change the narrative.

— Aproko Doctor (@aproko_doctor) October 29, 2020