Barcelona FC received the greatest defeat of their life since second world war as Bayern Fc scrapped their front hairline with blunt razor blade in a quarter-final of the UEFA champions league.
The both halves ended 4-1, 4-1 with a sum total of 8-2.
However, fans all over the whole world have decided to troll Barca online with crazy memes…..
Below are the collection of the craziest….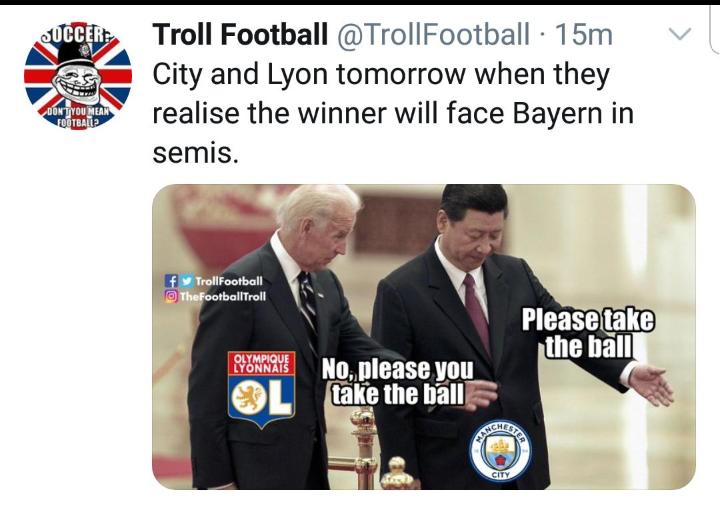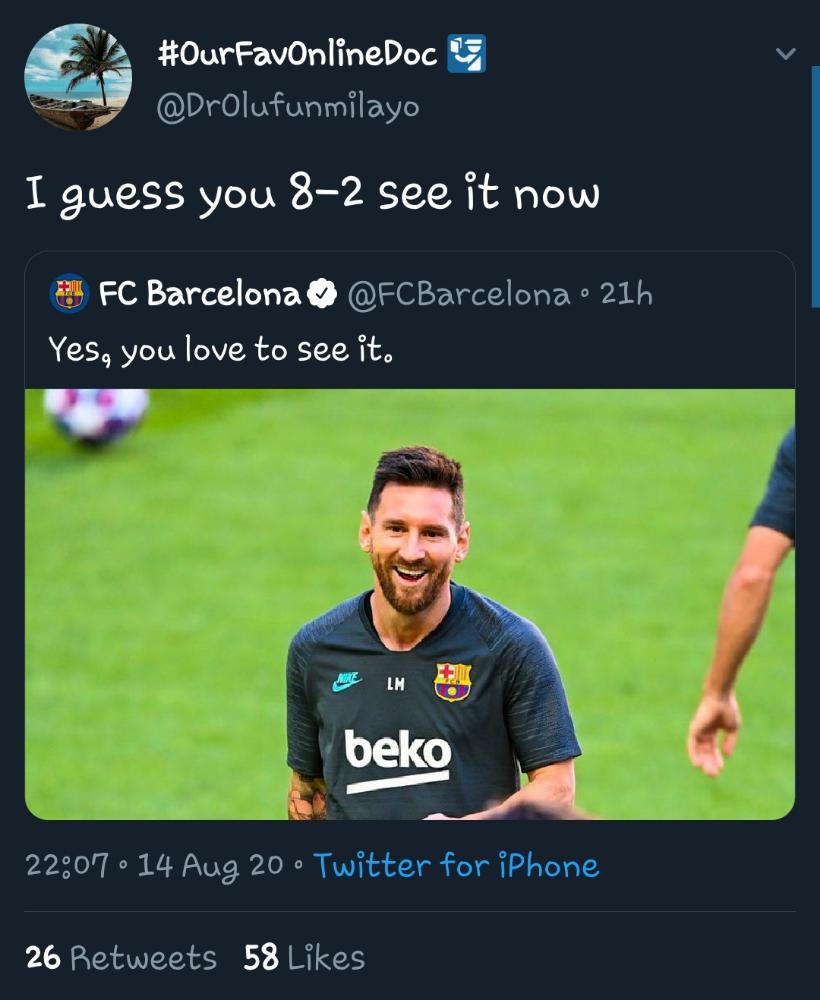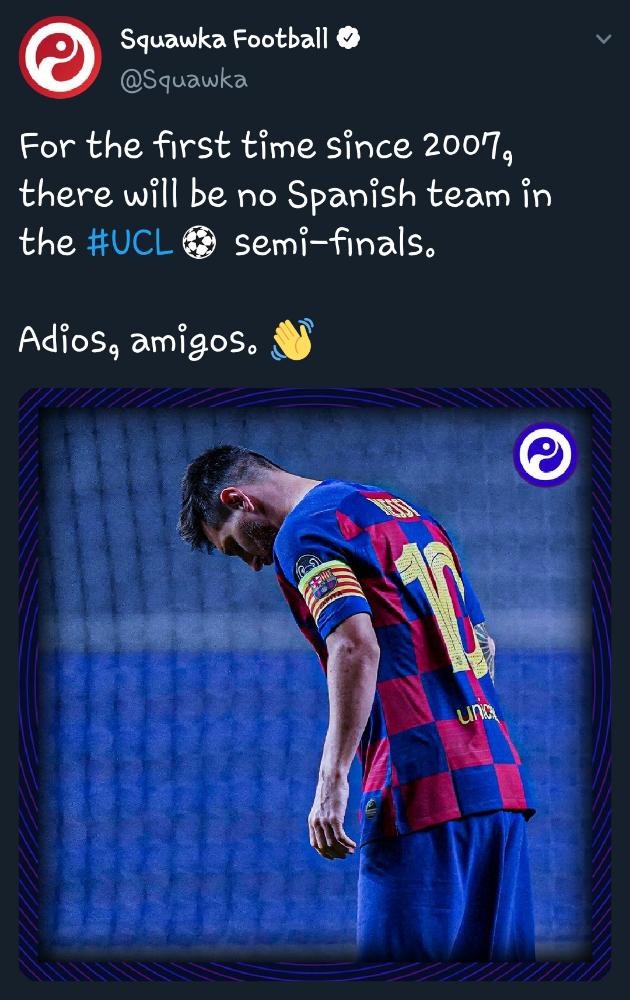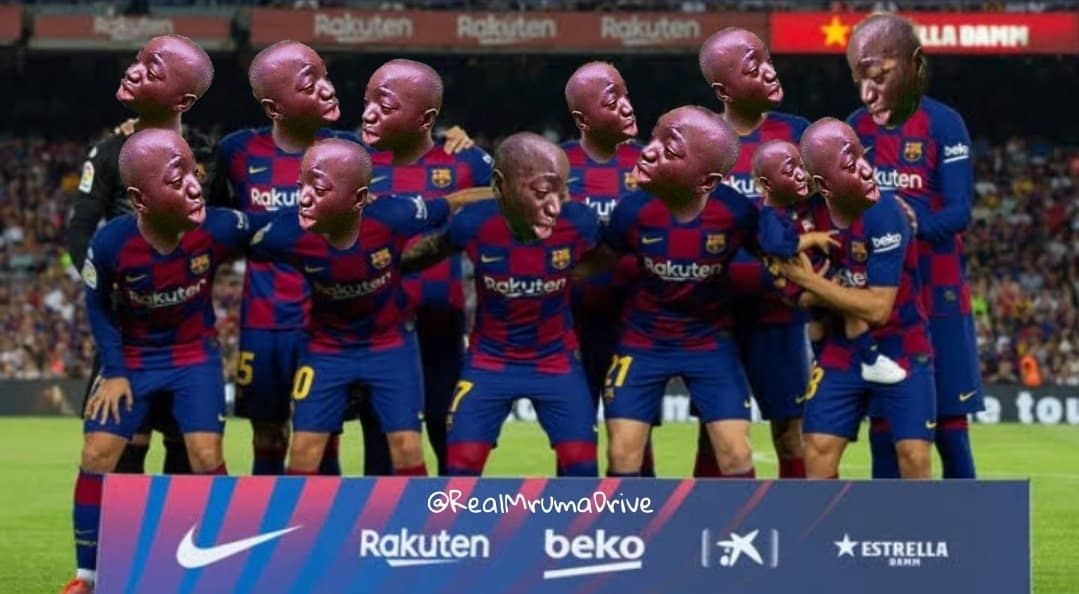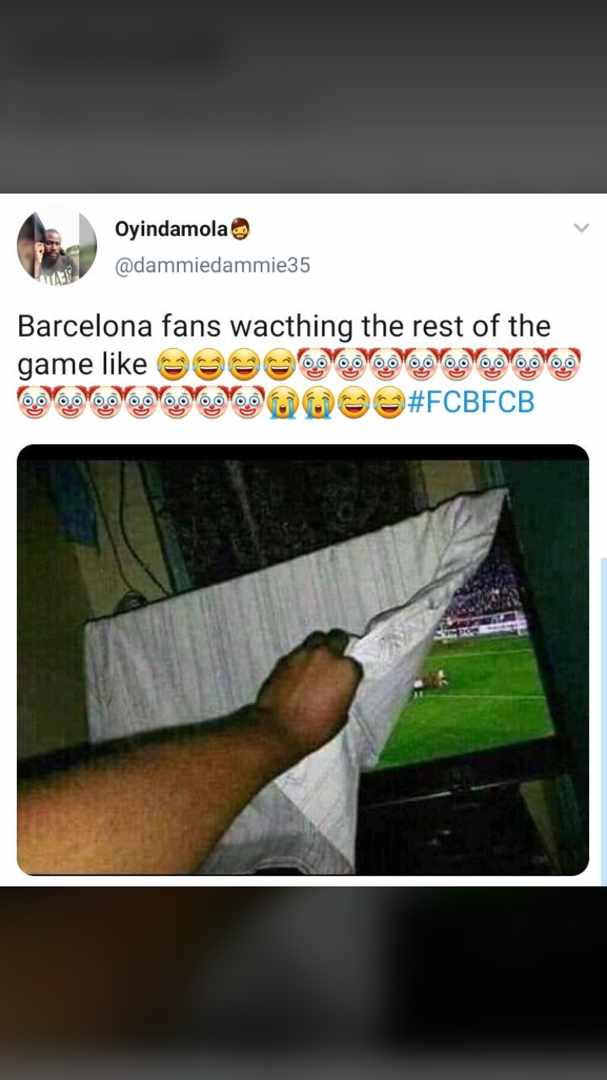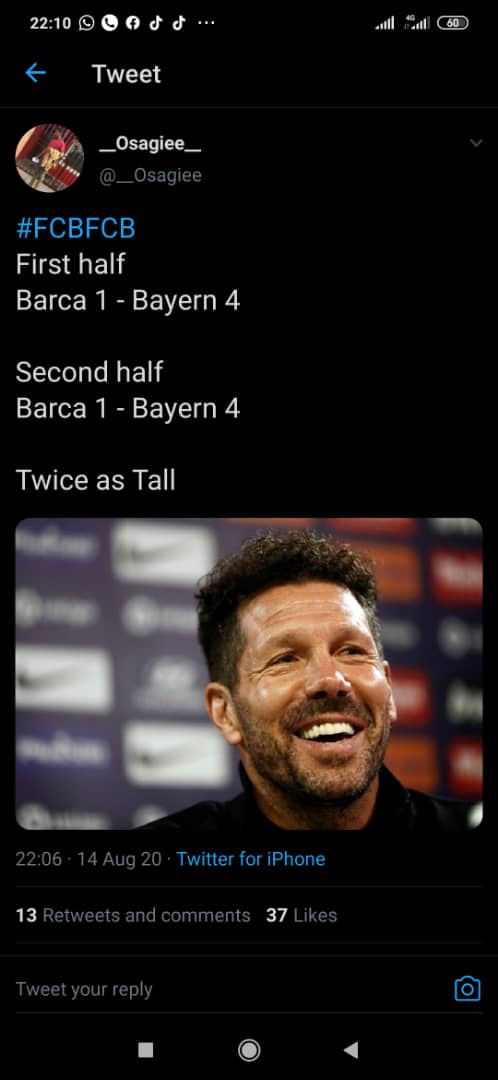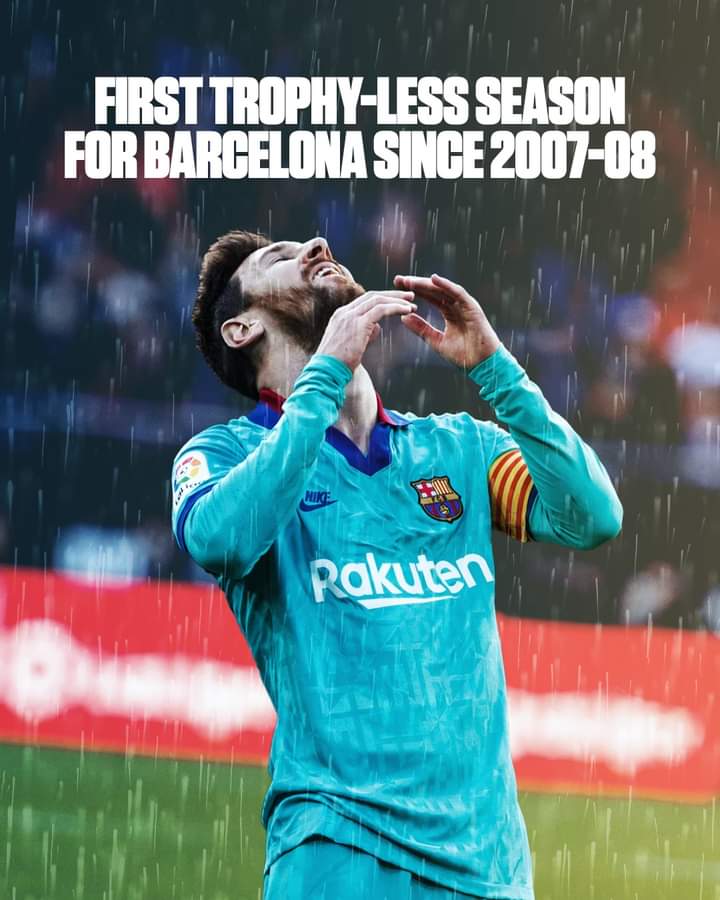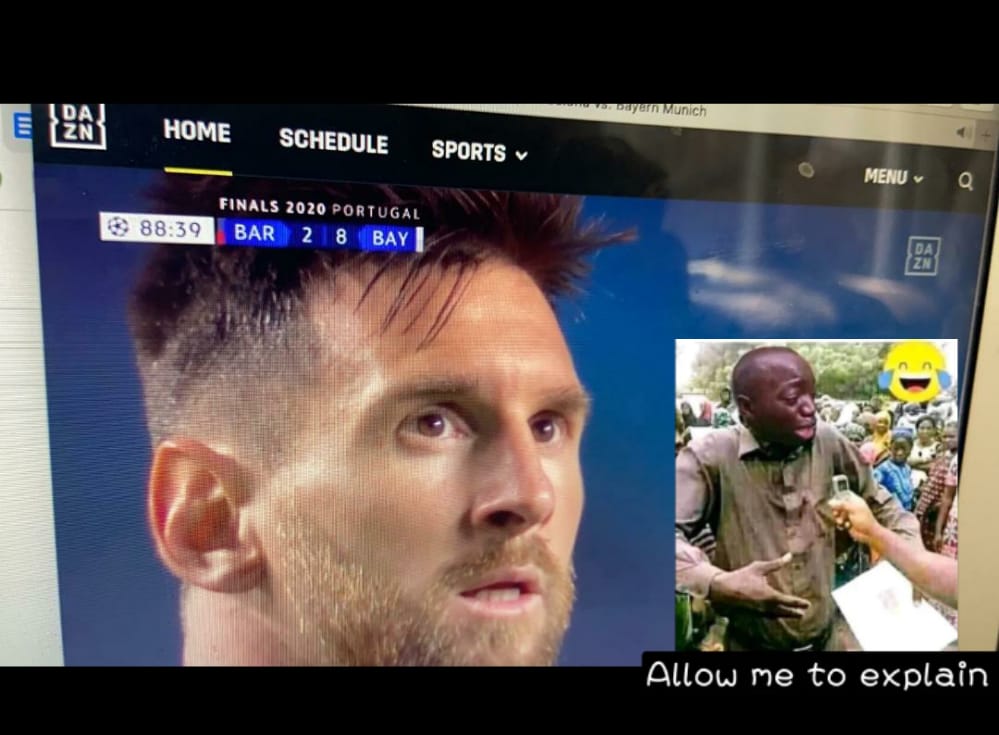 You 8-2 see your goat skinned 😂😂 pic.twitter.com/iz5gf8d2Yx

— MoH (@BlacckMoH) August 14, 2020
#FCBFCB You 8-2 see it 😅 man city and lyon reaction pic.twitter.com/dzKLOo2nPD

— usee_saraki (@Usmansarakey) August 14, 2020
You 8-2 hear this but #FCBFCB

BAYERN MUNICH IS NOT A CLUB , IT IS A DISCIPLINARY COMMITTEE

Reason am.nah😂 pic.twitter.com/UBimuWzimf

— Nnaemeka_7 (@Franklyn_obasi) August 14, 2020
You 8-2 see the goat🐐 chopping grass in home of THE GOAT 🐐 don't coman comment nonsense on my tweet mbok 😂 😂 😂 😂 pic.twitter.com/P0MbH21SKq

— CertifiedIbibiopikin (@Anameria9) August 14, 2020
The GOAT Barca fans ordered vs the asun they received. You 8-2 see it 🤧 #BarcaBayern pic.twitter.com/CAOTuxWHam

— web loner (@PDA_____) August 14, 2020
Messi the vex oh
Bayern why💔😅
You 8-2
GOAT pic.twitter.com/gf5R1plwy6

— sammybowi🗯️ …#BBNaijia (@BowiSammy) August 14, 2020