Serious controversy trails the legitimacy of the newly launched Peter Obi's app "Obi Nation" by a group called Gist360 incorporated.
Thousands of Nigerians have downloaded the app while praising the initiatior. Suddenly, some unsolicited messages started flying "upandan" in different whatsapp groups warning people not to download the app alleging it was from the enemies camp to sieve information.
See the message below..
"Fellow Obidients,
After due investigation into the origin of the *Peter Obi Nation* App that's being circulated on social media, I can undoubtedly confirm to us that it's the handiwork of our opponents and enemies of a New Nigeria, precisely from Bola Tinubu Camp. They are simply seeking for people's data.
Please ignore the App and if you have activated the App, kindly deactivate for your own good.
Read Also : Scammers using Peter Obi support groups to hack victims
Signed: Peter Obi Support Group (POSG)"
Now, the question is, how truthful could this allegations be?
What possibly could they be needing this for assuming it's true.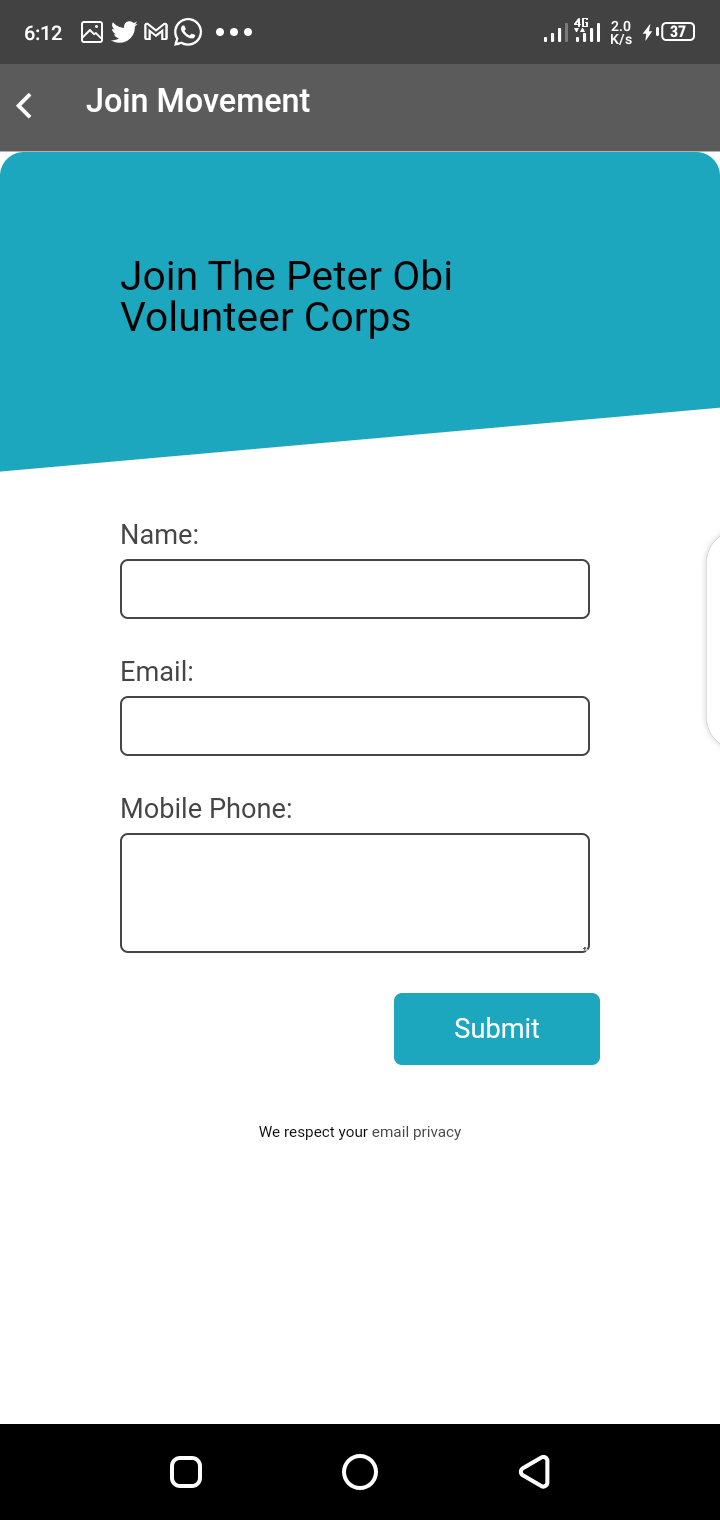 Name, email and Phone numbers would be needed for those that opted to register. Many still downloaded the app without registering regardless.
So many propaganda flying everywhere as people are gripped with fear.
Our recommendations : While people are advised to be very careful, I doubt if the information required would be very injurious. What possibly would they do with your mobile number? Call to woo you towards joining another party? Or what?
Hacking your WhatsApp account?
For now, don't register until the owner of the app comes up to clear the bad air.