Welcome to my Gossip room!!!
Here, we feed you with all that happened for the day and savor it with some other hot 🔥 gossips on going in the Biggie's house.
Are you ready?…. Grab your 🍿 popcorn let's ride…
From the picture above, you'd see how the trends are going…
Let me start by saying that the cruise queens are Angel, Maria, JackieB and Liquorose.
Angel and Liquorose have the highest fanbase growth for the moment with Angel leading the pack, all thanks to her "brezz".
Many persons were body-shaming her for her supposedly "fallen heroes" but that might stand to be her biggest advantage as it draws more sympathy to her like it happened to Tacha.
Meanwhile, "ignore the shadow of that microphone"… I honestly don't understand why it was looking like something… 😂
Liquorose is a professional dancer who's actually very popular on the social media but doesn't look it…. She's definitely a force to reckon with.
She belonged to a professional dance crew of 3 members known as GGB that have danced at Pepsi shows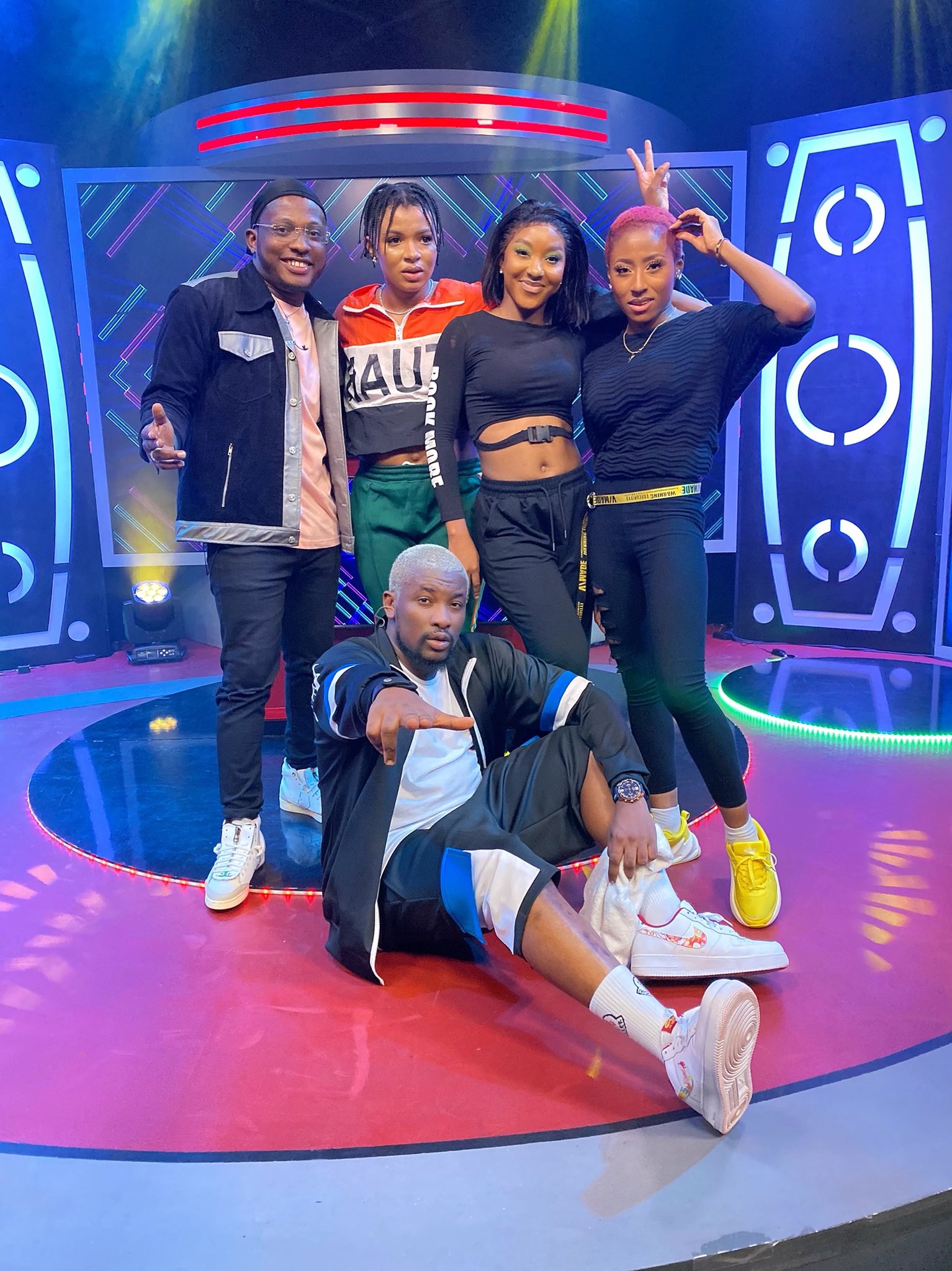 See some of her dance videos…
Don't forget to also follow the queen on Tik Tok @liquorose_ #Teamliquorose pic.twitter.com/M1Mzcw67a9

— LIQUOROSE 🦁 (@liquorose_) July 26, 2021
Their TikTok has me glued, their energy 🔥 Liquorose ♥️ #BBNaija pic.twitter.com/vLH5FIJbN1

— 𝓕.🦋 (@thee___sarah) July 27, 2021
Ok, enough of liquorose.. She didn't pay me for PR biko…. 😂
Let me move to the guys a bit….
Whitemoney is a force to reckon with….. Most fans think he's effortlessly funny.
Earlier today, he said….
Whitemoney: My senior brother is stingy
Housemates: He is stingy??
Whitemoney: Yes, shoutout to you bro, you are stingy! 😂😂😂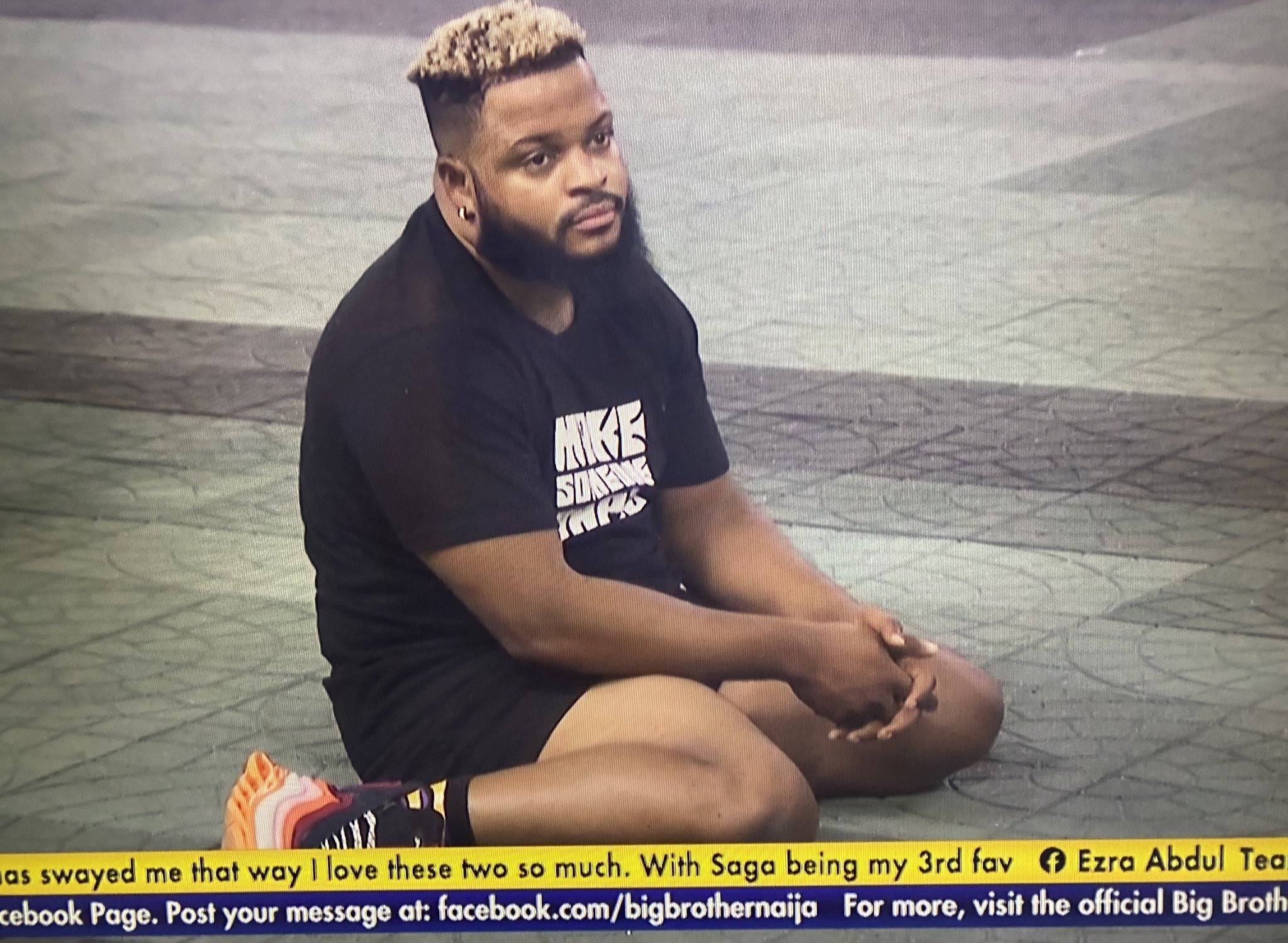 That's whitemoney above during the workout session in the morning….
Look at him thinking about his shop at Ariaria Aba… 😂 💵
Later on, they were talking about the fashion show…. He had to catwalk in a very hilarious way…
Watch video below…
White Money catwalking will make you roll on the floor with laughter 😂😂😂
Man is so effortlessly funny😁
Such a vibe 💯♥️#BBNaija#TeamWhiteMoney 💳

|Maria |Biggie |Varane
pic.twitter.com/5k9WuMZRPI

— Whitemoney Stans #BBNaija (@whitemoneystans) July 27, 2021
Let's go for a commercial break before i proceed to the likeable "love ship" about to sail…
Welcome back..
The first Telenovela Titanic show is about to start with Sammy and Angel.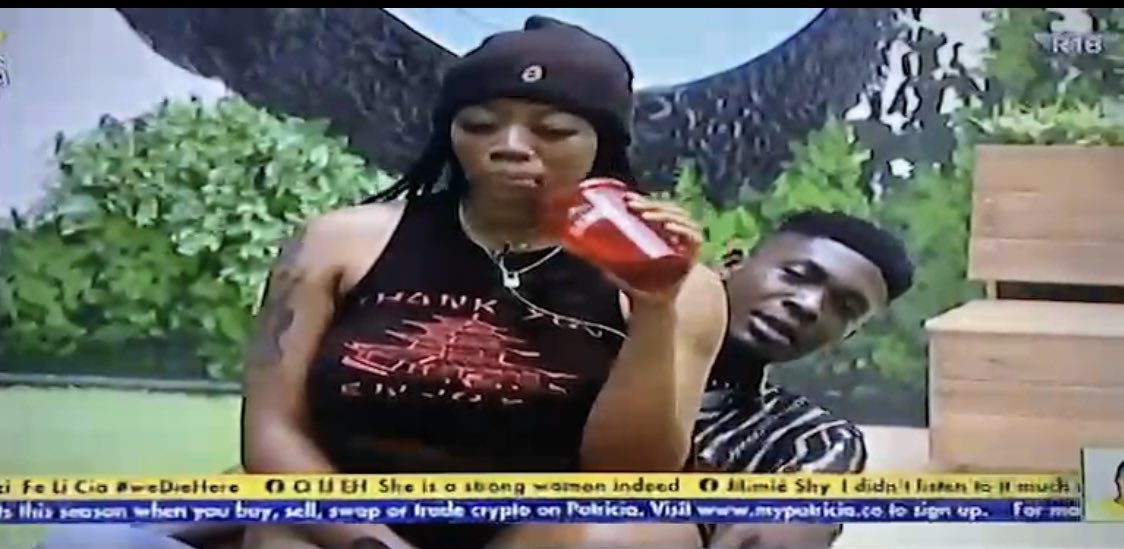 They have been seen everywhere together with Angel preferring the long legs of Sammy to any cushion available.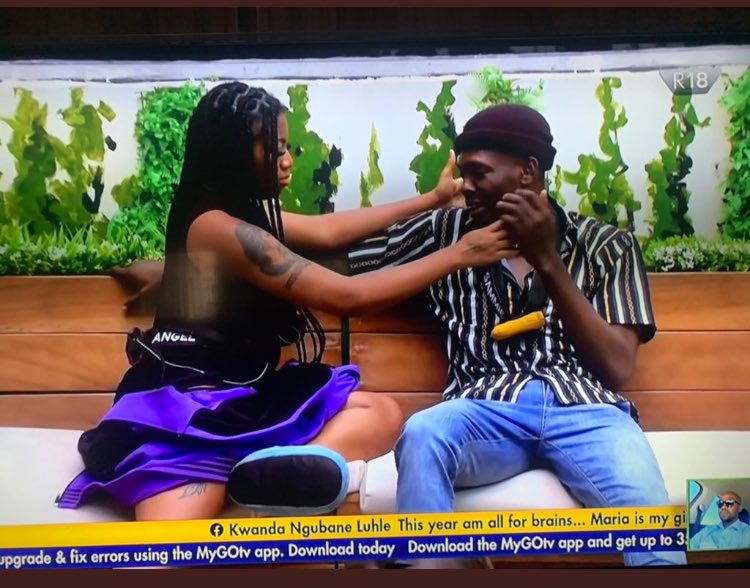 Whilst some are busy talking about the task for the day, the two emerging love birds secluded to press pimples……. No wahaala…… We're watching..
However, Sammy was seen telling Niyi that he's only catching cruise with Angel…. 😂
Let's see how it goes….