Welcome to the grand finale of the ongoing big brother naija season 5 edition online prediction poll.
At this juncture, i think we deserve some strong accolades for giving you an almost near perfect prediction since the inception of the game till date.
Don't you think we deserve it? 😂
You'd recall that Laycon, Dorathy,Nengi , Neo and Vee are all in the finals as one amongst them would emerge the overall winner of the coveted show.
Now, our oracle has spoken and the possible winner has emerged unequivocally…..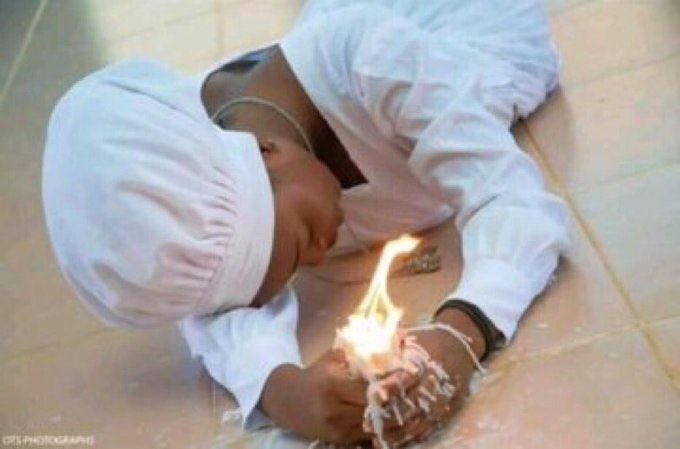 After consulting our oracle, we're proudly and gladly presenting to you how they would all line up on Sunday.
From the above poll….. Ladies and gentlemen, put your hands together for the supposed "short, ugly drumstick 🍗" whose grace of God has befallen to go home with the mouthwatering 85M naira price on Sunday….
At this point, big brother should just ask the remaining housemates to do a closing prayer, share the grace in fellowship, and declare Laycon the winner.
I present to you, laycon, the deserved winner of BBNaija2020 season 5 edition.
The second person would possibly be Dorathy as her blessed endowment has found her worthy of people's vote…… "ara gbagbue ndị ara" (find translation)..
The 3rd person would be Nengi who initially was toxic but later became relaxed especially after she had strikes due to her incessant problematic approaches to the game….. However, Ozo's eviction made it easier for her to enjoy her last week of the game and dance happily with Laycon as her "chewing gum" lover boy had left.
The fourth would be the talkative… Neo… he would leapfrog his girlfriend Vee to emerge 4th.
Of course, Vee would come last….
So shall it be…..
Congratulations to everyone that followed our tread this past weeks…… Thanks for believing in us…
Kindly scroll down and leave your comments so we know how you actually feel……