Ozoemena the official lover boy of the season has written some epistles to the people of Colossians.
Earlier today, whilst other housemates were busy thinking of the best way to carry out their darling hair task, Ozo was secluded in his room writing love letter to Nengi on a serviette……
Most people have criticized ozoemena for his one sided open display of affection for Nengi without any reciprocation.
Some think probably Nengi has hipnotized him considering how he follows her around like a fly.
Today, ozo took his love antics to the next level by writing a beautiful love letter to Nengi which Nengi promised to respond sometime later.
See the letter below…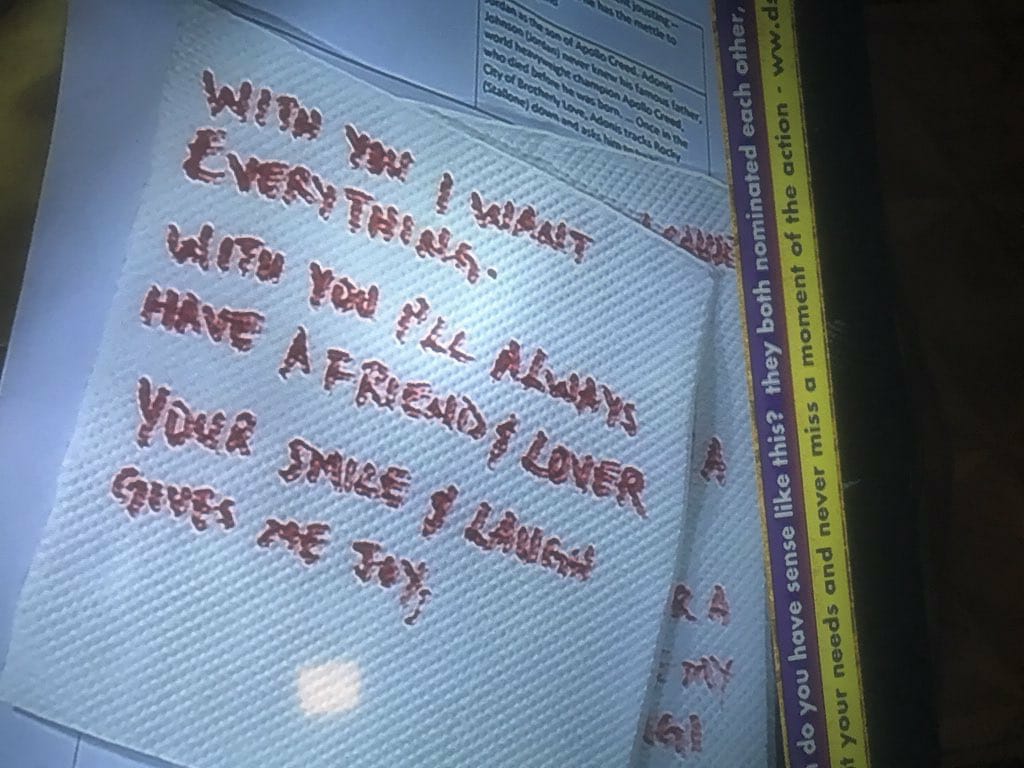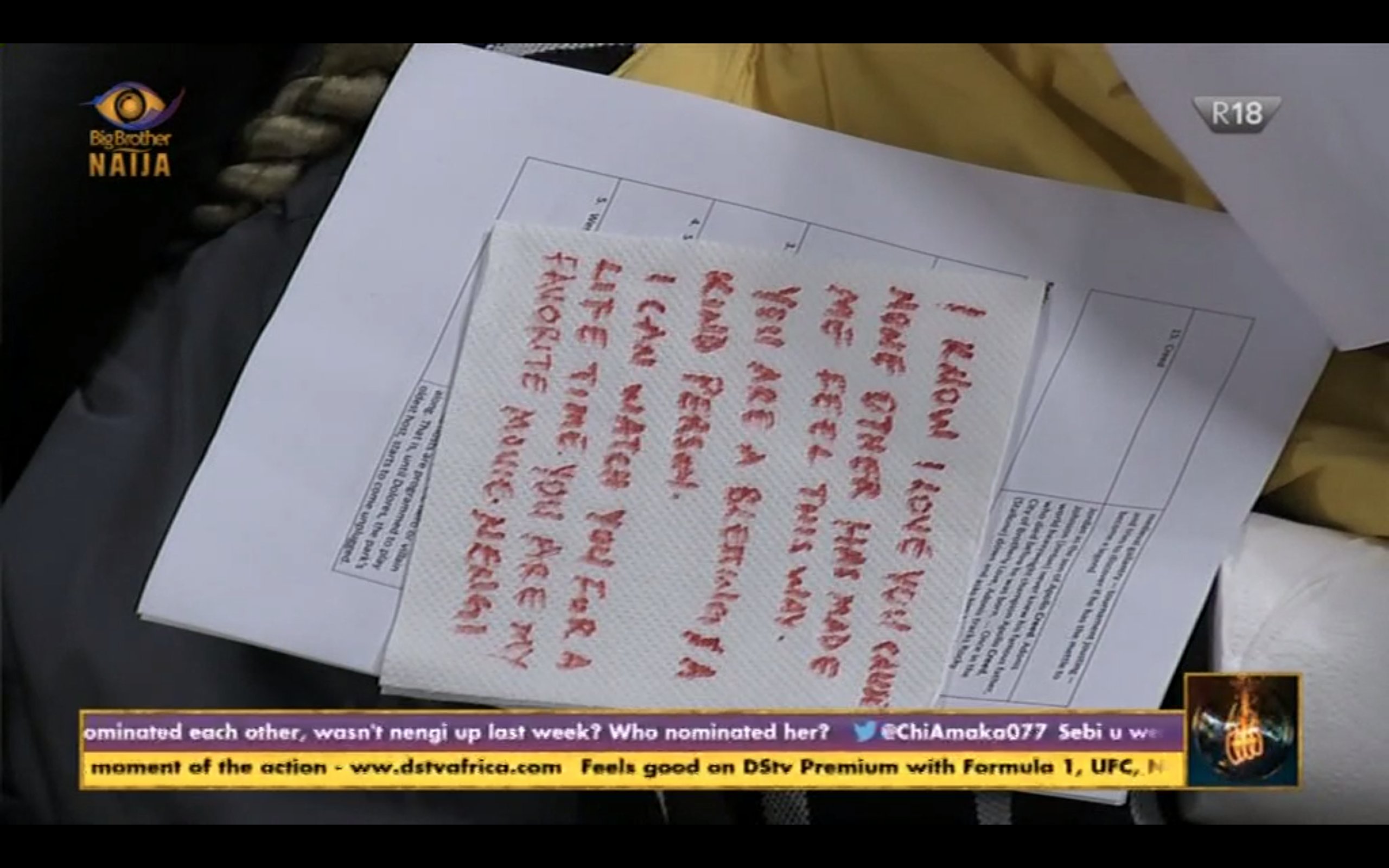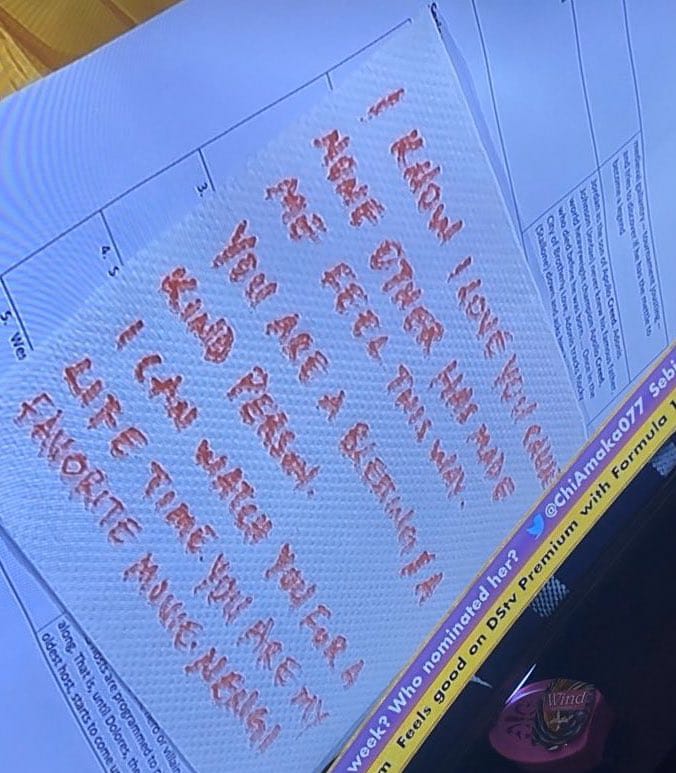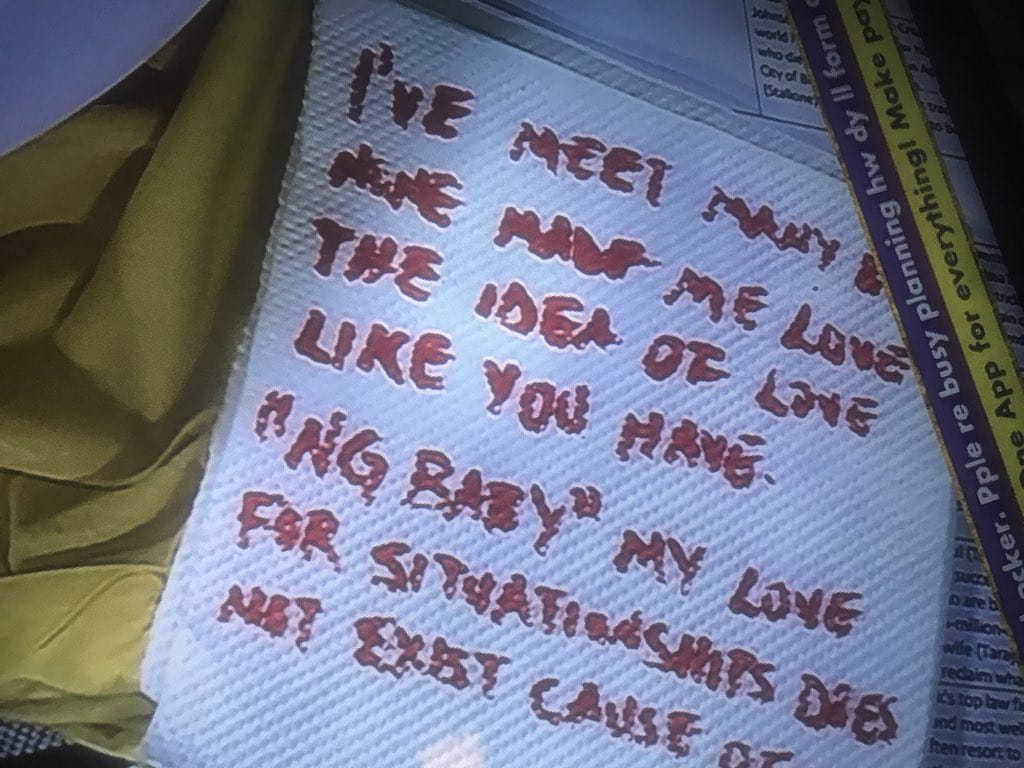 Watch video below…..
The letter
The blushing
The appreciation
I will write a reply to you

Surely of of Nengi's love languages is acts of service. No wonder the littlest of gestures mean so much. It doesn't have to be huge…just be there…

Good job Ozo.

Letter approved ✔️ pic.twitter.com/35SeHlcgLp

— Roksie Marshall Keeping up with Ozones🥥 (@RoksieMarshall) September 8, 2020