You would remember that we made our prediction of whom would be evicted today. Housemates most likely to be evicted on Sunday according to online poll…
Over time, we have never failed in our predictions and today, we didn't fail as well.
Mercy, Sir Dee, Tacha, Ella and KimOprah were all nominated for eviction. ELLA and KimOprah were finally evicted from the big brother's house having scored the least votes respectively.
Oh my beautiful KIMOPRAH is gone….. 😭
See how the viewers voted….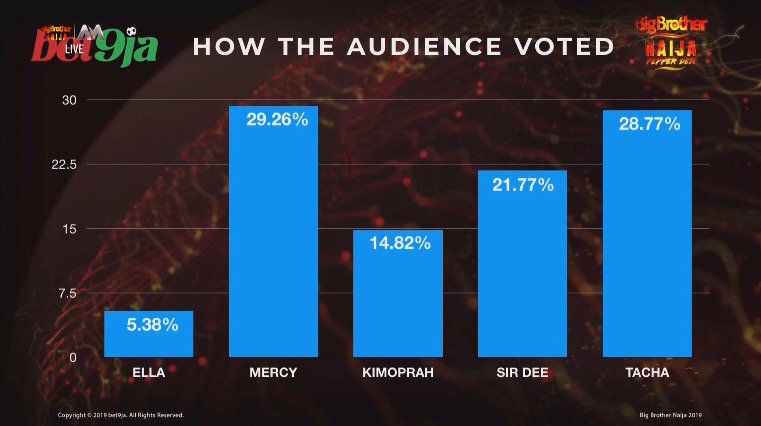 From the Votes above…Ella was definitely going to be evicted but surprisingly, Mercy and Tacha seem so competitive….
Let's watch and see what's going to happen…
Since it's held in Lagos…. The evicted housemates might be allowed to sleep in a hotel tonight and find the next available Molue to Oshodi very early tomorrow morning….. This is Lagos for you!
See you again soonest….