At this juncture, i legitimately lack coherent words to describe the despicable state of the Independent National Electoral Commission, INEC after the yet another Shambollic gubernatorial and house of Assembly elections across the nation today, the 18th of March, 2023.
How on earth did INEC get that coinage, "INDEPENDENT"?
Are they actually independent?
Over the years, INEC normally allow election Rigging but never have we seen such Rigging with Impunity, pride and no decorum as the INEC led by Mahmood Yakubu.
Jkcyno news earlier reported #INECsituationReport : Thugs take over Lagos as INEC Fraudulently relocate Polling Units (video) and #INECsituationReport : Oshodi in lagos heating up with thugs threatening Voters (video).
All the above happened without police in lagos state saying a word.
Painfully this evening, a voter in Abraham Adesanya, Lagos reported of how INEC Officials decided to move their Polling Unit from their estate to the main road. After they refused to allow them carry out their nefarious plans, the INEC Officials drove off with the election materials thereby disenfranchised all the voters already seated waiting for them.
WATCH video below…
INEC officials disenfranchised voters at Abraham Adesanya, Lagoshttps://t.co/d0LvH2cGUn

— Jk-cyno #Obidient Anambra boy 🇳🇬 (@Jkcyno1) March 18, 2023
In another report from Rivers state, A certain catholic cleric, Monsignor was seen complaining bitterly as INEC officials in the guidance of the Police decided not to upload the result to the IREV.
They took all the Adhoc staff and the party agents away in their vehicles which means, all the Agents in that polling unit and INEC officials with the entire security details were working together.
You could see the frustration in the faces of the people there…
WATCH video below..
INEC colluding with Police and Adhoc staff in Rivers… Refuse to Upload results… https://t.co/Xfm5nwP2Tx

— Jk-cyno #Obidient Anambra boy 🇳🇬 (@Jkcyno1) March 18, 2023
In yet another ugly incidence in the North, politicians were seen buying votes while Police direct them….
Watch video below..
Vote Buying in the open display pic.twitter.com/SJNxMbgv0H

— Jk-cyno #Obidient Anambra boy 🇳🇬 (@Jkcyno1) March 18, 2023
In some places like Ogun state, thugs were seen carting away with ballot boxes on Okada..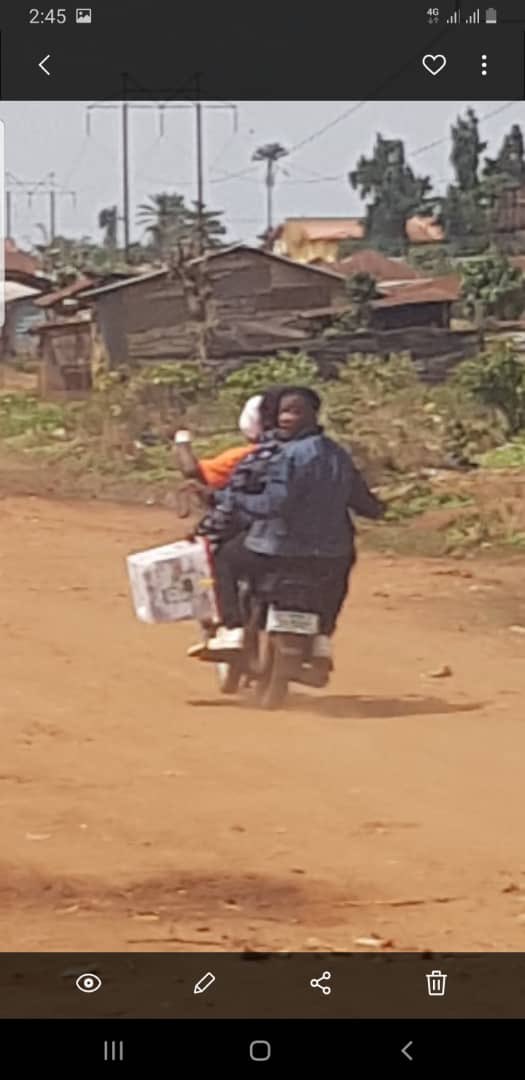 What a peaceful election, thanks @inecnigeria & @PoliceNG for making sure everything was perfect. Let's have more of these peaceful elections.@PoliceNG was on ground to ensure no election rigging and act of violence.#CongratulationSanwoolu pic.twitter.com/l3TnMsw1DB

— Jerahmeel, Phd 🇬🇧 (@jerahmeel_Madu) March 18, 2023