Is Oba officially the new capital of  Anambra State?, one may be forced to ask!
For days ,Obi Cubana of Oba in Anambra state has been trending on the streets of  social media, lips of market women, rich people, poor people and even amongst witches, in all, Anambra state is plastered on the world map as home of Billionaires.
As the most celebrated burial Of the popular socialite, Obi Cubana's mum rounds up, there are few lessons to learn from all that happened over the weekend.
How possible was it that so many personalities, politicians, celebrities and even up-coming celebrities were all rushing down to Oba for the burial?, "one may be forced to query.
I am going to narrate the whole ordeal, probably, some questions could easily be divulged.
First, what does Obi Cubana do for a living…..?
He's into Real estate and hotelier.
Rolex Hotels – Lagos
Cubana Leisure Outfits
Pablo Cubana – Lagos
Crave Cubana – Abuja
Grand Cubana Hotels – Abuja
Opium Cubana – Owerri
Cubana Night Clubs – Lagos
Gustavo Cubana- Enugu
Ibizza club
Casa cubana (Estate)…….
Above are some of his business outlets across the country.
I guess i have satisfied your curiosity of the source of his wealth?
Let's continue!
Below are the various groups that arrived at Oba in category  :
1 Category A  : People that are very close to Obi Cubana whom he had helped become wealthy, example : Cubana Chief priest who first made headlines for gifting Cubana with 46 cows and others.
Prior to this event, not too many Nigerians knew that Obi Cubana was different from Cubana chief priest. Chief priest has been the mistaken identity for Obi who was(is) his boss. One would easily understand why he would break the bank to honor him at his mum's burial. He was a hype man, barman at Cubana's night club who later found favor amongst the cabals. Today, he has set up his own club business and very wealthy as well….. He would be the head of department to others whom Obi has helped rise and they all came to pay homage.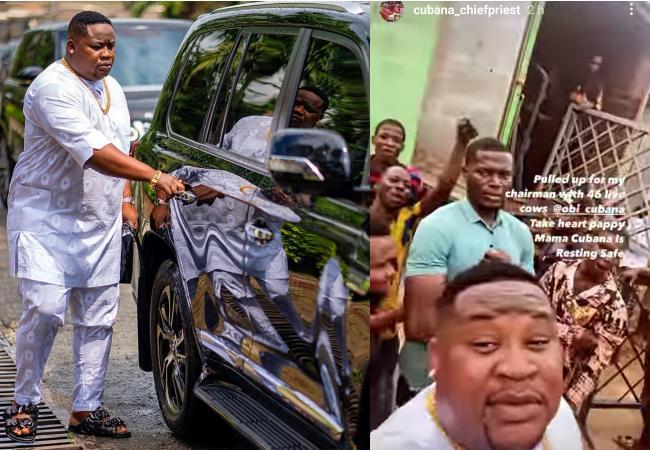 2. Business Associates : some persons that came to Oba were his business associates, partners and acquaintances. Those on this category came to either rekindle their business relationship or pay homage. Example ; Jowizaza, E-money, Ubi Franklin, etal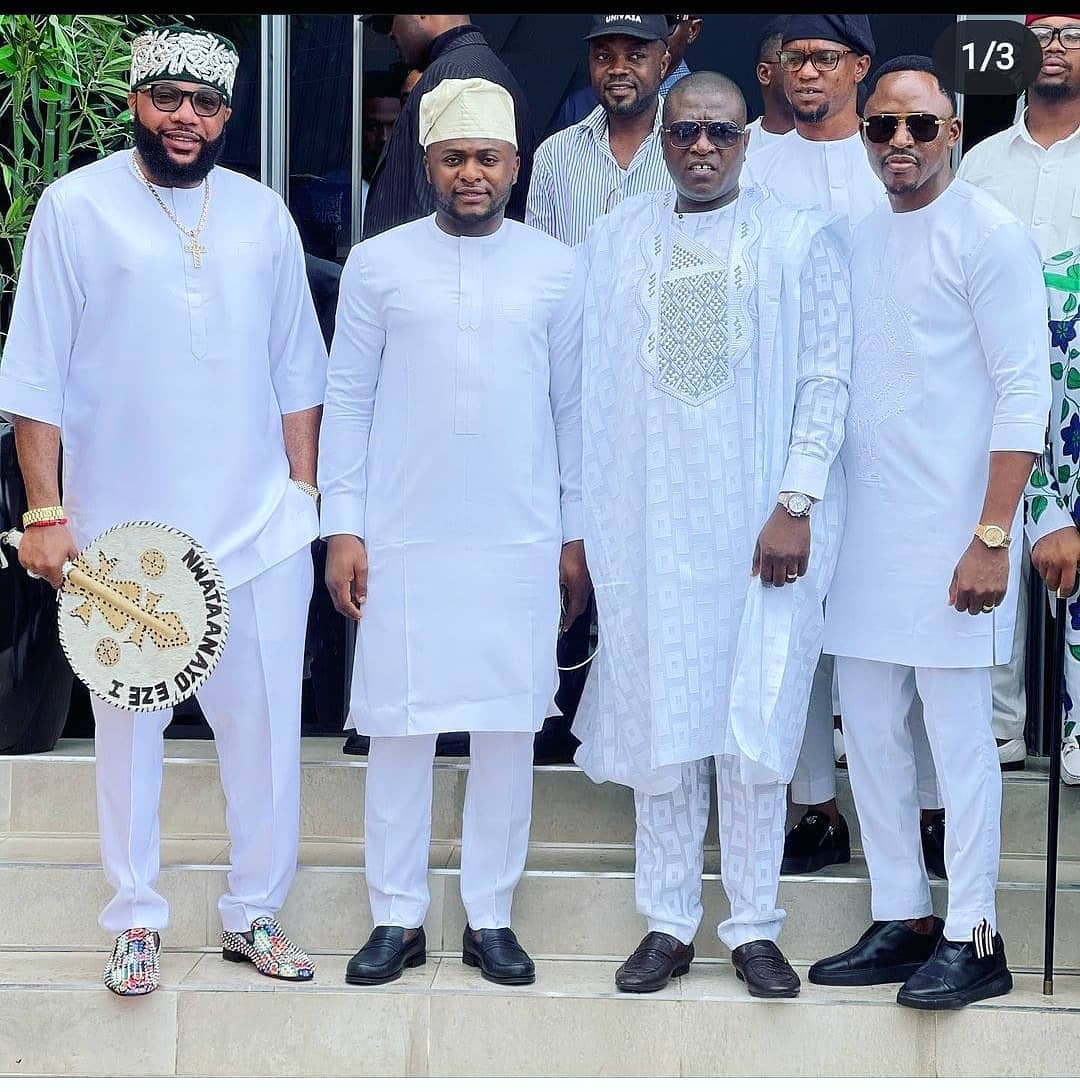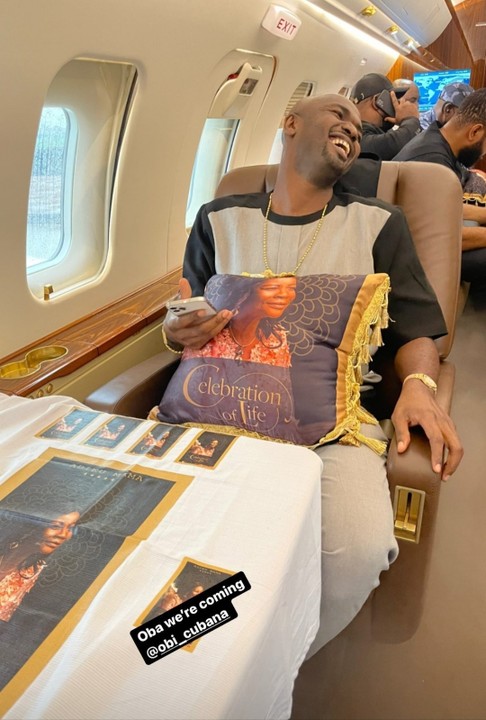 3. Celebrities : most celebrities came to pay homage to their good friend Obi Cubana. Most of them did not come to spray plenty money 💵 but were instrumental to the news trends on social media. Example; Davido, PrettyMikeoflagos, Dbanj, Kcee, Nollywood actors, KOK etc…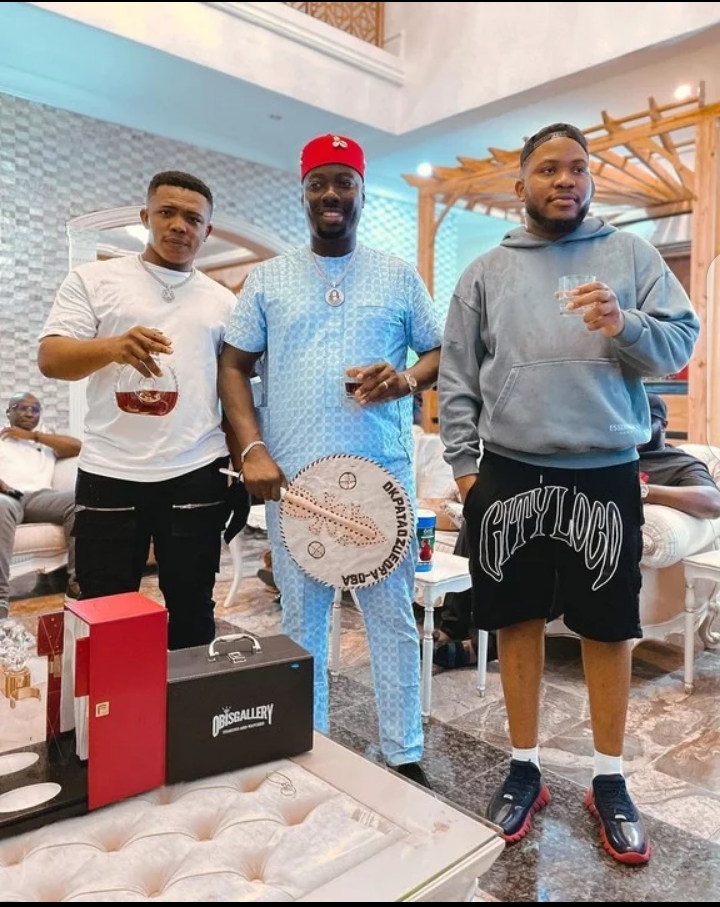 4. Influencers : These are people who simply wished to use the event to shine, promote themselves and of course spent money to show they have arrived. Example : Zubby Michael, Ogbuefi, others.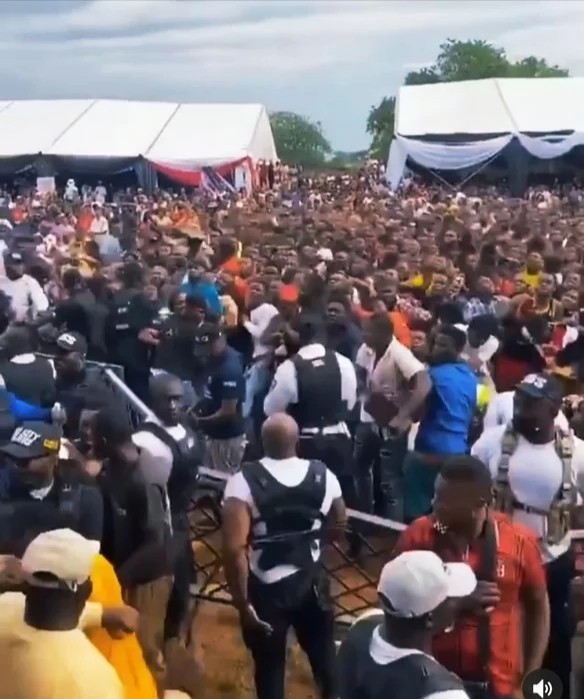 5. "We sabi Obi Cubana" : These set of people don't even know who Obi Cubana is neither does he know them. They simply went to snap pictures, make video skits and eat free food.
6. Politicians : definitely, most politicians don't need to be very close to you before attending such a viral event to announce their presence. They don't attend to throw cash around, they might promise to get back to you.
7. Money pickers Union : without being told, you should know the sets of people under this category…… 😂 They came, they saw and they conquered…
In conclusion, Obi Cubana has gone ahead to open the eyes of the world to Anambra, that small Dot Nation in the southern part of Nigeria.
Everyone knows about Oba .
Anambra state IGR definitely grew as much cash were in circulation…….
The burial has made so many persons millionaires over night in one way or the other.
Let me stop here for now….
Rest on Mama Obi Cubana.