The aftermath of last night's party in Biggie's house was indexed by Prince's birthday and Pastor Brighto's evil advices.
Now, you may need to get your 🍿 popcorn close as we would need to digress everything that happened last night this morning.
This is the summary of last night's dance hall party with Lucy as the caption..
What's this?!!! 😂#BBNaijia pic.twitter.com/3cN9Yg1i38

— Azeez Olajide ❼ (@zeezish_) August 1, 2020
After the party, Dj Big N announced Prince's birthday and presented him a birthday cake 🎂.
The whole drama started after the party as Brighto in his usual way resorted to counseling a love struck Tolanibaj who was left fuming vigorously.
From their discussions, we figured out that Tolanibaj was furious at the birthday boy, Prince whom she alleged to be flirting with so many girls in the house.
Brighto, tried and succeeded in getting out all she had in her mind about Prince and tried dissuading her from confronting Prince as she planned but rather avoid getting any further close to him.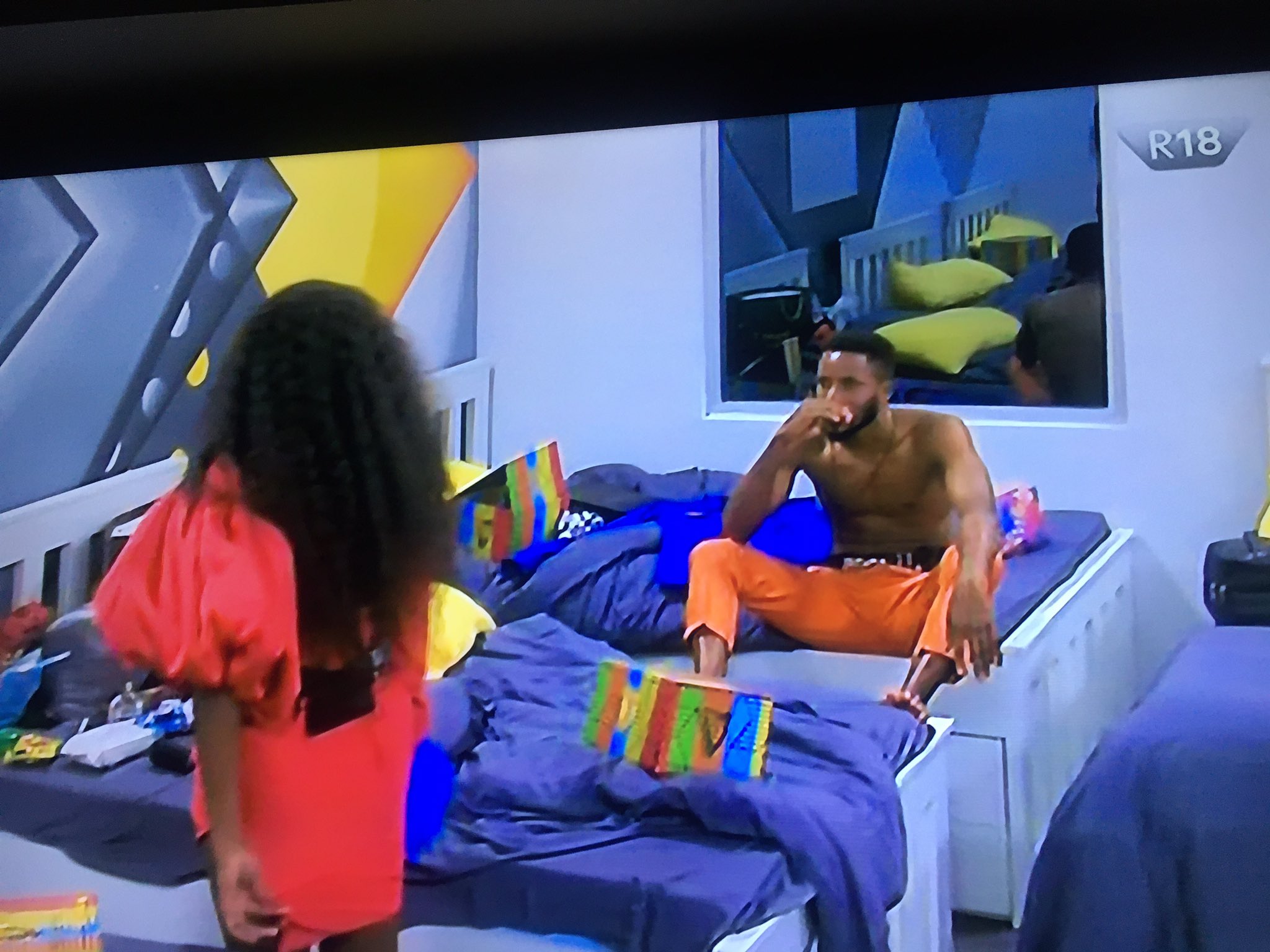 Now see this,
Apart from camera and biggie. BRIGHTO is the next person that knows everything that happens in the house.
The fear of Brighto is the beginning of wisdom. Someone even alleged that if Biggie doesn't take his time, Brighto might even advice him against his sponsors….. 😂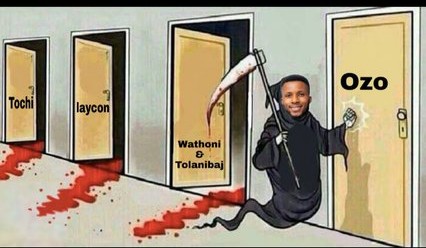 Brighto was so disappointed after same Tolanibaj that made him spend close to 15 minutes counseling was seen on the laps of Prince feeding him with some cakes after saying she can't talk to him anymore….
#prince the birthday boy and his ladies, Tolanibaj and Wathoni pic.twitter.com/XyzPOJubAe

— MC Jkcyno 🇳🇬 🎤 (@jkcyno) August 2, 2020
Same Brighto left Tolanibaj and moved to meet Tochi and Laycon to start another round of advice.
Tolanibaj made it so clear to Brighto that she doesn't even like Tochi during their conversation and this same Brighto went on to advice Tochi to apply more pressure…. 😂
I fucking love BRIGHTO…
I think he is the most underrated guy in this house…
Lord Baelish no do pass this one😹😹#BBNaijia pic.twitter.com/dIMnn5cUN2

— Alhaji Morrison ICON💡💡 (@Elhadj_Fash) August 2, 2020
Behold the Lord Bealish of the show……
Even Laycon was happy to go try out his advise….. 😂
Finally, see the unfortunate love triangles in the house…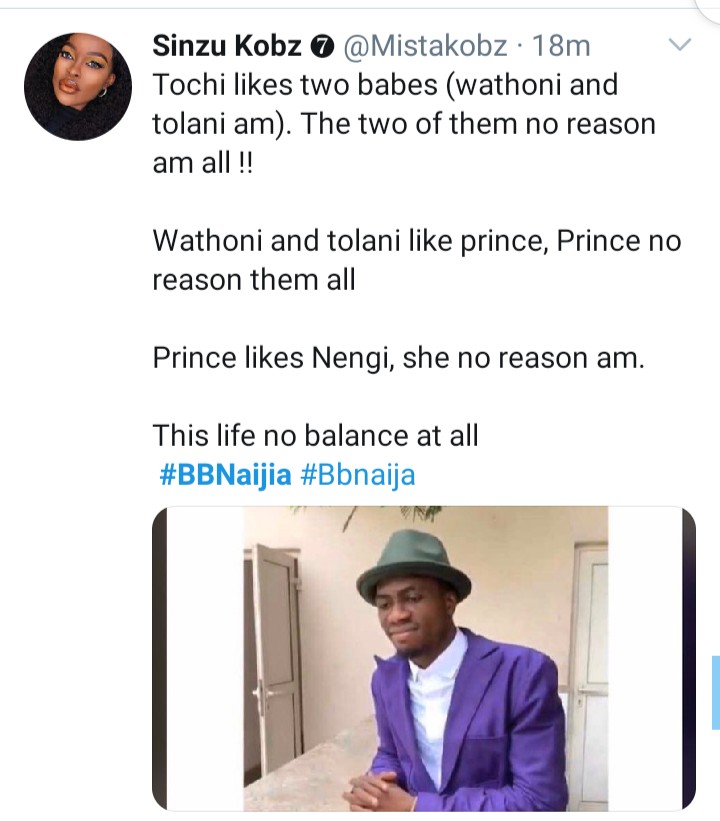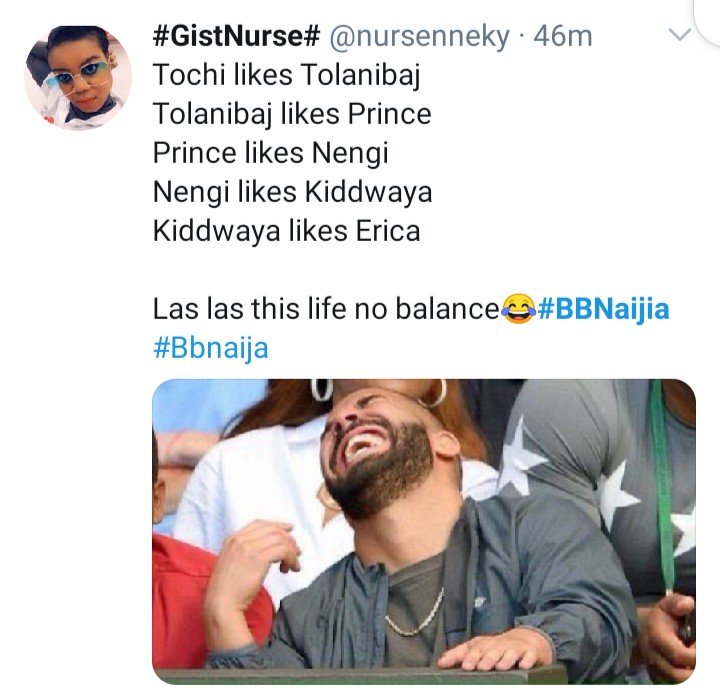 This life indeed no balance atall…… 😂
See you later……