The love triangle in Biggie's house is becoming more intense as the housemates seem to be caught up in the web.
The male housemates led by the chief Player, Kiddwaya are really playing the game so tight.
Kiddwaya believes he is a blessing to all the female housemates as he keeps playing with their emotions.
Unfortunately, the ladies keep falling to his playing antics.
Kiddwaya has this annoying behavior of stalking the guys once they are chatting which ozo finds very distracting.
#bbnaijalockdown2020 Kiddwaya flirting with Erica and Tolanibaj pic.twitter.com/b99hJytisy

— MC Jkcyno 🇳🇬 🎤 (@jkcyno) July 30, 2020
Ozo is drunk in his self made web of jealousy as the lady he is admiring, Nengi is busy flirting around.
Last night, Nengi made it clear to the housemates during their pep talks that Ozo's behavior anytime she's talking with other male housemates is getting her worked up.
Nengi on her own part isn't clear on what she wants as well…… The next thing, she would be with Kiddwaya, and the next moment, she is trying to go back to Ozo.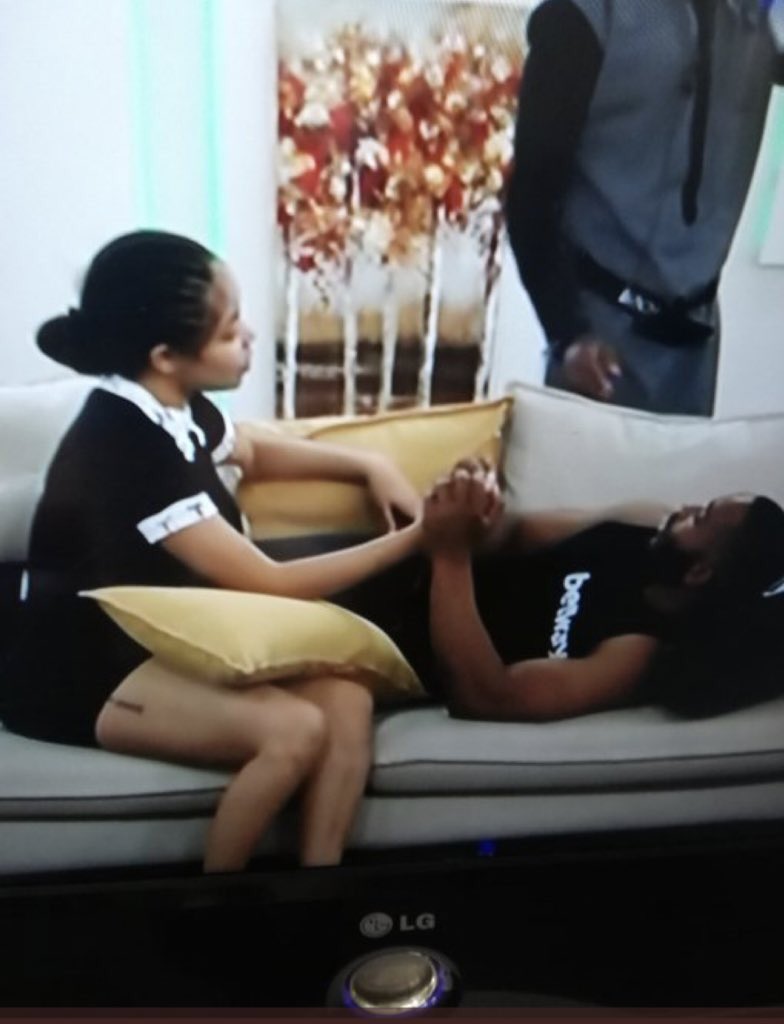 That's pretty confusing what's she's doing….
#bbnaija2020lockdown Laycon advising Nengi concerning Ozo pic.twitter.com/Zdz5NeBWAk

— MC Jkcyno 🇳🇬 🎤 (@jkcyno) July 30, 2020
"Las las." … Laycon is the one they all resort to for inspiration whenever they get stuck..
Neo and Vee are on their way to London….. In the morning, Biggie had to reduce Neo's betway coins for audio 🔉 infringement after he was adjudged to be whispering to Vee's ear in what Vee reported to be a short prayer session.
Pastor Neo… We hail thee 🖐️.
Lilo and Eric are already doing their marriage course in Biggie's house not after openly stating they both have serious relationships before entering the show.
What do i have to say about Prince? Just like kerosene, he is beginning to drop into the silky linens 0f those effervescent ladies.
Aside Evangelist Brighto who seemed not to be interested in any love scene, TrikyTee had made his mind not to expect much from these ladies who he said had been all taken…..
Someone would definitely get hurt very soon and Laycon might not be able to advise adequately…
To be continued……