Wike Showers praises on Buhari as he receives 78.9 billion naira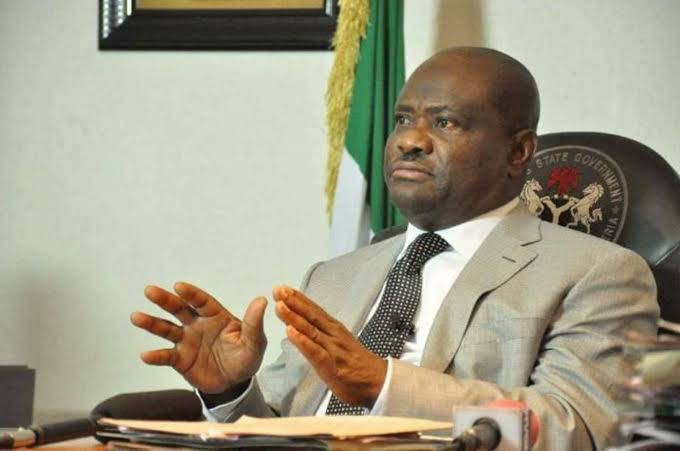 Governor Nyesom Wike of Rivers state, Nigeria has showered some unprecedented praises on the President of Nigeria,Muhammadu Buhari  after he received the sum of  N78.9 Billion naira for the Federal Government road projects he did in his state.
In his letter, Nyesom Wike thanked not only Buhari but also his vice, Prof. Yemi Osinbanjo and other Federal executives for heeding to his request.
This sudden resurgent love and praises caught most people unaware as people wondered the sudden "u-turn" from the perceived arch enemy of the presidency.
In his letter, Wike also begged the president for a state visit…..
Read the letter below…..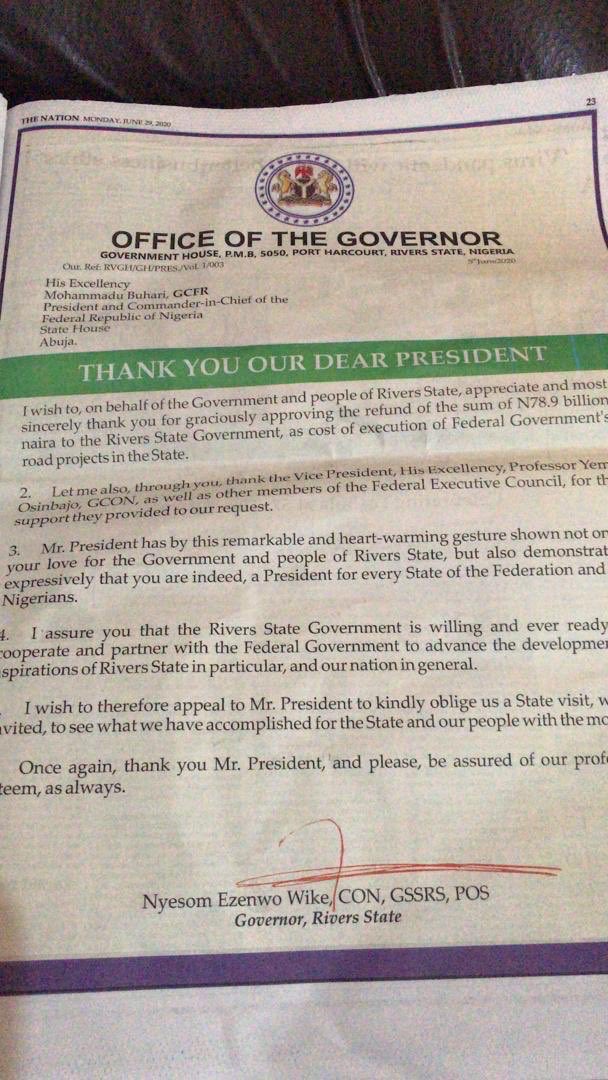 Wike, the president of all PDP Governors has shown that money can melt all hearts…. 😂… Indeed, his heart has melted…. Can someone please melt my adamant heart too?