Mass Onslaught ongoing in Southern Kaduna (images)
Disturbing news reaching us cites a possible genocide ongoing in the southern part of Kaduna,Kaduna state.
Jkcyno news gathered that some heavily armed men whose real identities are yet to be ascertained have been unleashing some serious onslaught to the residents of Southern part of Kaduna who are dominantly Christians.
Some of the casualties of supposed herdsmen attack on Southern Kaduna communities currently being treated in hospitals across Kaduna State are recounting their ordeal at the hands of their attackers.
Between May 19 to 24, the herdsmen attacked Idazau, Etissi, Bakin Kogi, Dutsen Gora, UN Gora, Pushu Kallah and Magunguna villages, killing five, injuring 78, destroying 607 houses and rustling 231 cows in the process.
At least 51 people are also reported missing from these attacks.
A 12-year-old boy named Filibus Magaji, who is currently hospitalised at a facility in Barau Dikko, is being hailed as a hero after he reportedly fought off the attackers as they hacked his father with dangerous weapons. 
A local volunteer aid worker (name withheld) told SaharaReporters on Tuesday that although Magaji's father survived, he is critically wounded alongside two other family members on admission.
Narrating what happened to him during the attack, she said, "Filibus's older brother ran for his dear life when their father was being attacked. Filibus didn't run. He tried to fight them off and luckily both survived even though terribly hurt.
"You can't see Filibus without something moving inside you. You just can't. While with him today, he suddenly asked to be lifted off the bed because he said he felt someone beating him.
Salama was a five-day-old baby when her mother was killed on May 19 in Kajuru. 
"When her mom was killed last Tuesday in Kajuru, she was five days old. She is the first child of her parents, so her father is devastated.
See some gory images below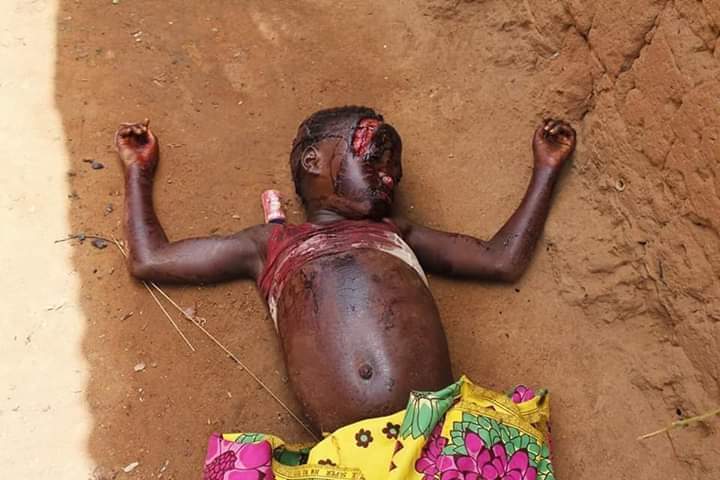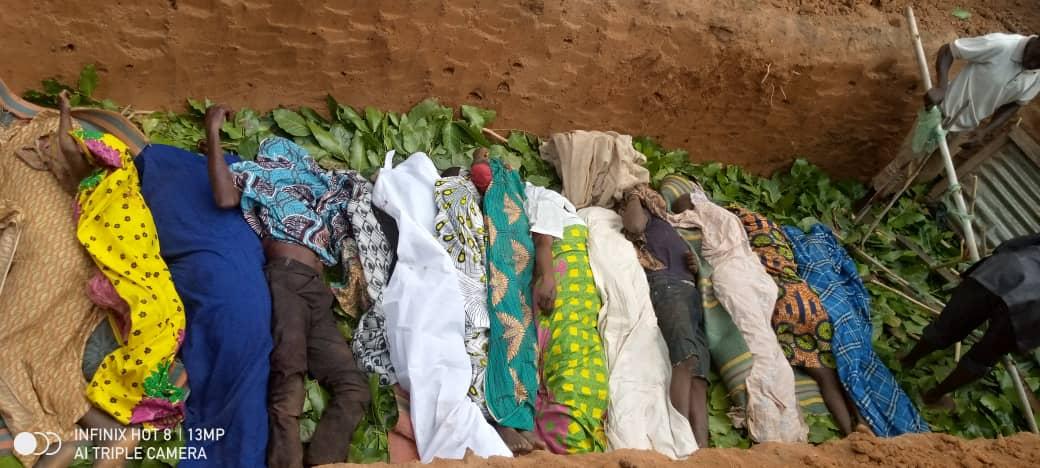 People are already raising their voices online, altering the government to these mayhem.
It is devilish to tag the ongoing mass murder in Southern Kaduna as Farmers herders clashes or reprisals.

How can u call a situation where armed terrorists from God knows where invade a community & hack sleeping women & children to dead as reprisals?#SouthernKadunaGenocide

— Citizen Steven Kefason🇳🇬 (@SKefason) May 27, 2020
49 people injured,
66 persons kidnapped,
111 houses burnt,
32 villages destroyed
And about 20,000 people homeless.

All of this from January 2020 to date in Adara community of Southern Kaduna.

Just one community.

Please lend your voice.
Stop the killings in Southern Kaduna.

— #OurFavOnlineDoc 🛂 (@DrOlufunmilayo) May 28, 2020
Where are all those hypocrites trending black life matters but choose to ignore the genocide in southern kaduna?You hypocrite! First get rid of the log in your own eye; then you will see well enough to deal with the speck in your friend's eye.

Pray for southern KADUNA💔💔😢😢 pic.twitter.com/SomJiFiw7Y

— EFON ALAAYE OF KADUNA (@hizeekyoung) May 28, 2020