The Aftermath of the COVID-19 and lockdown order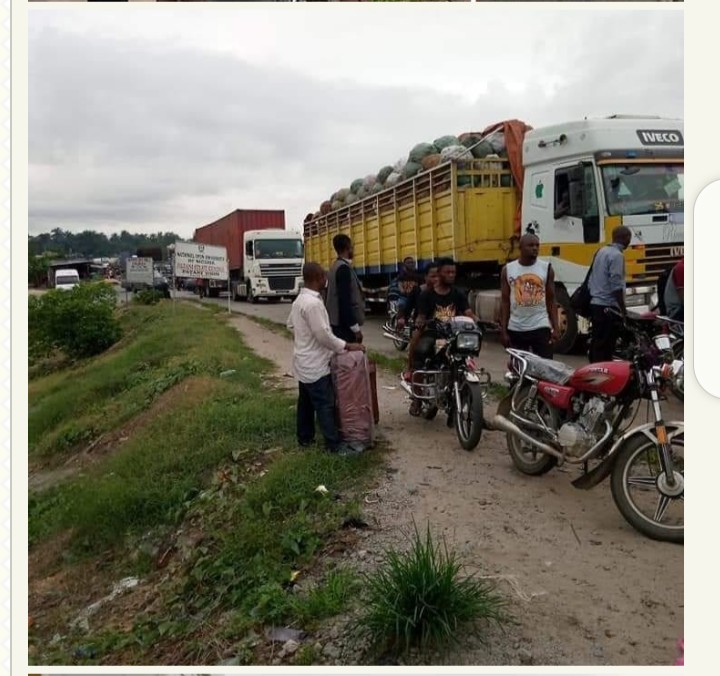 The 14-day lockdown ordered by the President in Lagos, Ogun and FCT has continued to generate more questions, issues and backslash by the residents of these cities with many wondering how it would affect them adversely.
Although, it's a measure geared towards containing the further spread of the coronavirus pandemic at community level, the lockdown which starts by 11pm today, monday would definitely have some repercussions.
These are what could go wrong with this plan….
HUNGER PANDEMIC….. The Federal Government decided to lockdown some cities without adequate palliatives or even detailed way the relief packages they promised would get to the people.
3 major cities could be on official lockdown but in the actual sense of it, the whole country is stagnant.
Greater part of the population's means of livelihood is daily based as the inevitable shortage of food and other essentials becomes  imminent.
Painfully enough, we have been hearing of Billions in cash donated to the government by some individuals and banks without knowing where and how it would end. Please, donate to the people directly….. Find a way…
SOLUTION : All our politicians should pluck a leaf from Dele Momodu who has decided to pick randomly some Nigerian students to send some money.
Today, by the grace of almighty God, I will be donating part of my salary to 20 students, 10 Male, 10 Female, regardless of place of birth or religion, who can send me evidence of their students ID by DM on Facebook, Twitter or Instagram… Recipients will be chosen at random… pic.twitter.com/FsMfBaba1x

— Dele Momodu Ovation (@DeleMomodu) March 30, 2020
I keep using politicians which doesn't exclude other well meaning Nigerians though, because they are the ones finding everything very easy in the country and should show some empathy in this moment of great distress.
They should send some sanitizers free to their respective constituencies just as Akin Alabi has done by packaging food materials in a well branded nylons.
Akin Alabi delivered this to my mom.. No hassle, no lobbying, no struggle, no noise..just dropped it himself and left.

Thank you Oloye. @akinalabi pic.twitter.com/Sghb4dLdyf

— Ọpẹ́yẹmí (@odumoopeyemi) March 29, 2020
POWER (ELECTRICITY) PANDEMIC.  
This is a country with epileptic power supply of which the citizens would be confined to solitude for a period of 2 weeks and even beyond.
What do you expect them to do at home without electricity?
Definitely, they would further dip hands into the little money they have to buy petrol as to self power their homes with generator sets…… Nothing less than 500 naira would be spent daily on the average…
SOLUTION : unfortunately, no solution as the government over the years had vowed never to see Nigerians enjoy steady power supply…. Only if the NEPA officials would obey the government's order and stay at home, no one would be switching off the lights 💡 after all..
INTERNET DATA PANDEMIC… 
Noticeably, most people would gulp more data as they normally do because of boredom. The internet becomes their cinema, chat engine, research room and most importantly, the major escape during this COMPULSORY HOLIDAY.
So many would not be able to afford data subscriptions these periods.
SOLUTION : It's time for our dearest Telecommunication companies to come to our aid. Slash the prices for data by atleast 0.5 and maybe, intermittently credit the phones of your esteemed subscribers with some airtime.
Cashless policy :
Have you been to the banks lately? Especially in other states not on official lockdown? They allow only but a few individuals inside at a time thereby clogging too many people outside as they queue for their turn to enter. That would be counterproductive as they ain't keeping the social distancing rule.
SOLUTION :  Banks should revert to the almost achieved cashless policy method where almost all the petrol stations, restaurants, market people etc, had point of sale (POS) with no extra charges.
Above all, more crimes, both cyber and offline crimes would be expected as some would definitely be taking advantage of the gullible few to enrich themselves during this period.
SOLUTION :
*Avoid random links
*Avoid all these awoof data links, MTN is not sharing data
*Federal government is not sharing money
*Your bank is not sharing money
*Don't be unfortunate
*If Corona no see you catch, no allow scammers catch u.
*Use your sense
*I repeat, don't be unfortunate
*Ignore those links for your own good..
*A word is enough for the wise
*Stop forwarding as received without proper verification
*You don't work in a clearing and forwarding firm.
There is no free money, there is no free credit and there is no free data anywhere in Nigeria for now…
I conclude by saying, Practice personal hygiene, maintain adequate social distance with each order, if possible, stay at home for now, stay mentally and physically healthy as you eat more of fruits and vegetables to boost your immune system.
Finally, watch out for your neighbors whom you think might need even if it's a cup of rice.
God bless you as we wedge this war against CoVid-19 together.
Echezonam Ibezim
Senior Editor, Jkcyno's blog