Deontay Wilder Rushed To The Hospital After Being Brutally Beaten By Tyson Fury (video)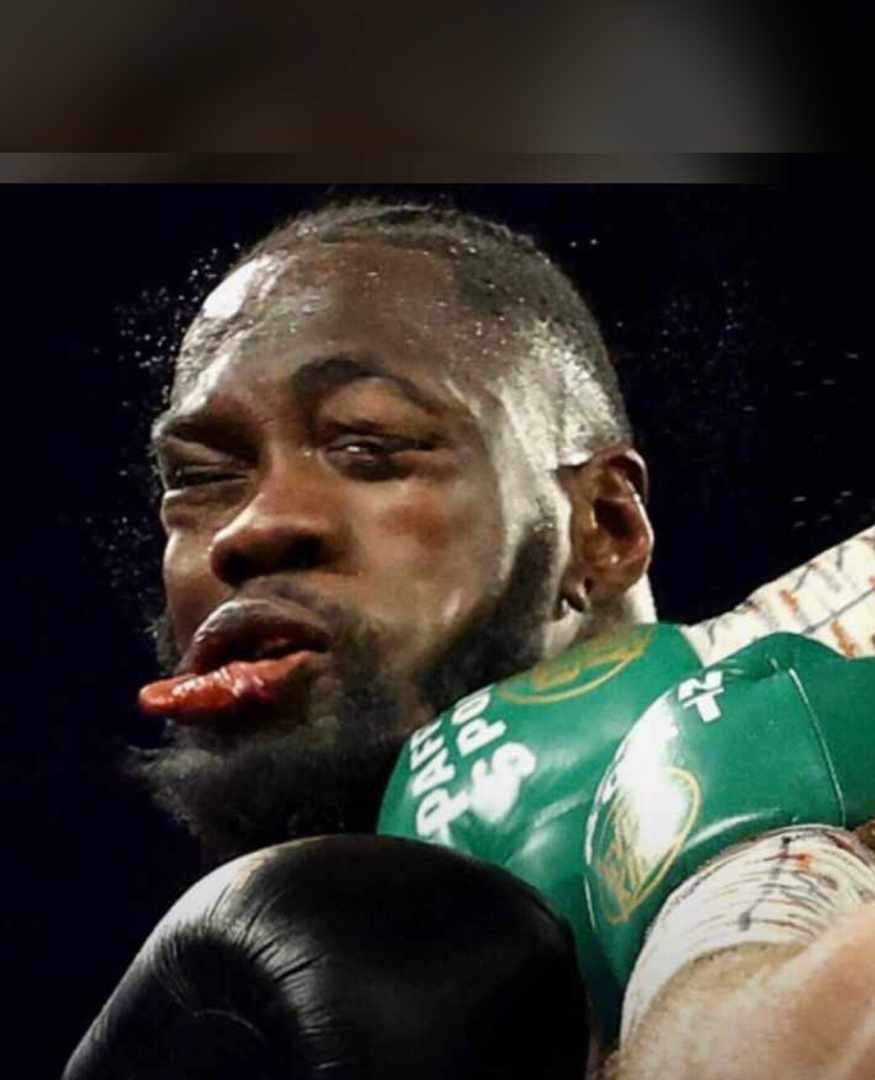 Tyson fury defeats Deontay wilder to become the WBC heavyweight champion
Afterwards, Deontay Wilder was rushed to the hospital after the defeat he suffered from Tyson fury
The 34-year-old American boxer , Deontay wilder suffered the first professional defeat of his career as he was knocked down twice before his defeat to his British rival, in the seventh round of the clash in Las Vegas on Sunday morning
The fight didn't end well…infact, it was a bad day and a bad luck for wilder…The fight ended with blood coming out from Wilder's left ear and mouth.
After the battle, Tyson Fury was crowned WBC heavyweight champion..And Wilder missed his post-fight press conference as he was rushed to a nearby hospital for a further check-up, where his ears were seen getting stitched
His trainer, Jay Deas, took his place in the press conference and said: "He had a small cut inside the ear which may have affected his equilibrium so he's going to get some stitches.
"That's the extent of it; it was a gruelling fight against a gruelling fighter. This will give him some time to enjoy his family and rest up."
See Video….
Deontay Wilder was reportedly taken to the hospital for precautionary reasons after his loss to Tyson Fury, per @latimessports

Wilder's corner threw in the towel in the seventh round.

(via @br_betting) pic.twitter.com/3MI5gtLp90

— Bleacher Report (@BleacherReport) February 23, 2020