Babcock University Expels 300L student involved in S*x video scandal (video)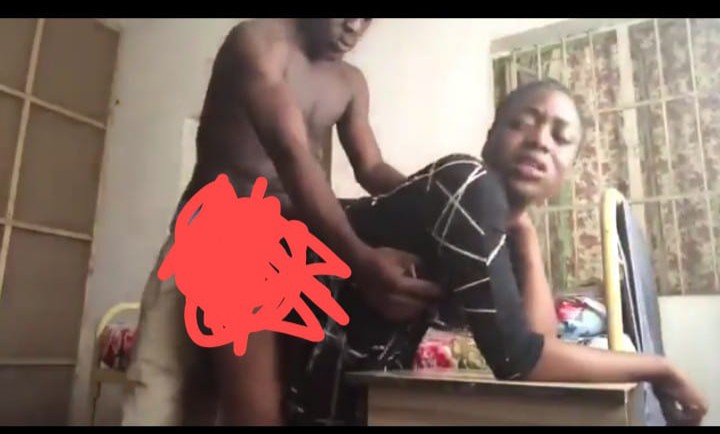 The Babcock female student in the viral leaked sex video nicknamed 'Mia Khalifa' has allegedly been expelled for having sex.
The guy was reportedly already expelled before the video leaked.
Following her viral sex video, Matriculation pictures of the lady in the video emerged online with many people claiming that she has been expelled from Babcock university of her sex scandal.
Some are blasting Babcock university for allegedly expelling the young lady 'just for having sex'.
Meanwhile, there are different reports of how the video was leaked online as many Nigerians continue to react to the scandal. A person who claims to know much details about the scandal revealed how the video was leaked via a chat.
The University had already released a statement why the lady was expelled.
The Video is too Xrated such that we can't post it here…….it can pass for a porn…
If you wish to watch the ful video click 
Or drop your WhatsApp number at the comment section below….