Tacha, former big brother Naija housemate has already formed a serious fan base for herself.
House of lunettes who recently endorsed her organized a meet and greet Tacha event yesterday at Festac city mall.
They earlier made the announcement 📢 at their official page urging all the Titans to appear on yellow top to meet with their queen Tacha.
The mammoth crowd was overwhelming as Tacha became emotional after seeing the great love shown to her by her fans.
She was presented with several gifts by her fans as well..
See pictures and video below…..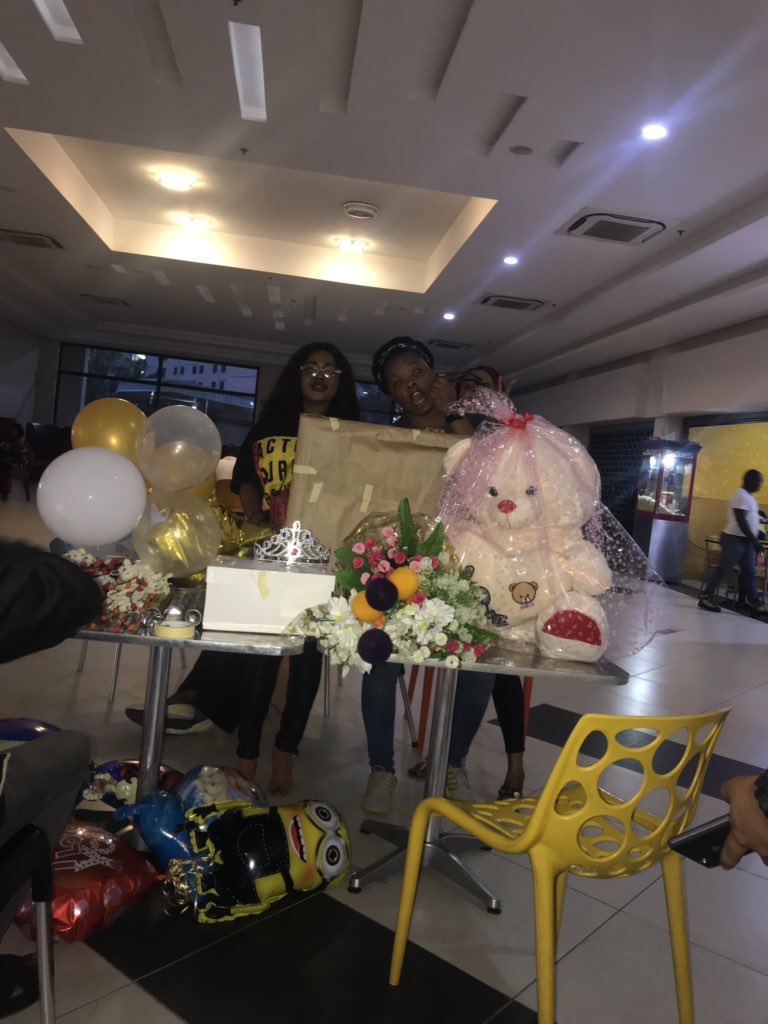 Watch video below…..
#Titans good morning and Happy Thursday. I hope you all love music cause "I Found Love by Owl City" is what am playing for you all cause of the amazing love we showed the Queen Last night. So much Love Fam. 🔱💞🔱💕🔱#TachaXTitans#TachaXTitans#TachaXTitans#EverythingTacha pic.twitter.com/OStLmnCY2G

— 🔱Admiral Toria (Titan Military)🔱 (@lexiesexykiss) October 24, 2019
All this love for one person 💋🔥💃😍 #titans share a small portion with me also😭😭😭😭#TachaXTitans #TachaXFestac #TachaXFestac pic.twitter.com/nFFfdtsZH3

— bellahpowers🔱🔱 (@bellah_parker) October 24, 2019