Tacha, the disqualified big brother Naija housemate has bagged her first endorsement deal shortly after the reality tv show as brand ambassador to house of Lunettes.
The sunglasses has an inscription of "Titans" by the side which made her fans crave to get hold of the glasses.
They wrote on the Instagram page below…
We are pleased to welcome @symply_tacha to the @house_of_lunettes family as a Brand Ambassador.

Tacha's fashion sense, love for trendy eyewear and uniqueness, made her an ideal choice as a Face of Lunettes.

At House of Lunettes we pride ourselves with a history of making our platform, A bridge for young individuals with great aspirations to thrive and become a positive force in the Nigerian fashion space.

To cater for our diverse customer base and penetration into new demographics, it is part of our mission statement to seek influencers that can enable us to grow this great brand as we have done successfully over the years. On behalf of myself, the management & staff at House of Lunettes, including our current Brand Ambassadors @djjimmyjatt x @regina.daniels we say welcome to the family. Thanks to the team @teebillz323 for getting this deal done!
.
Signed MD/CEO – Akin Olaoye
See some of her pictures below…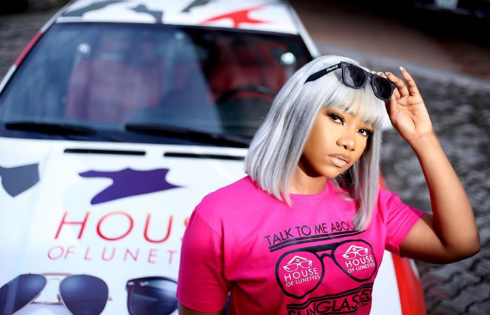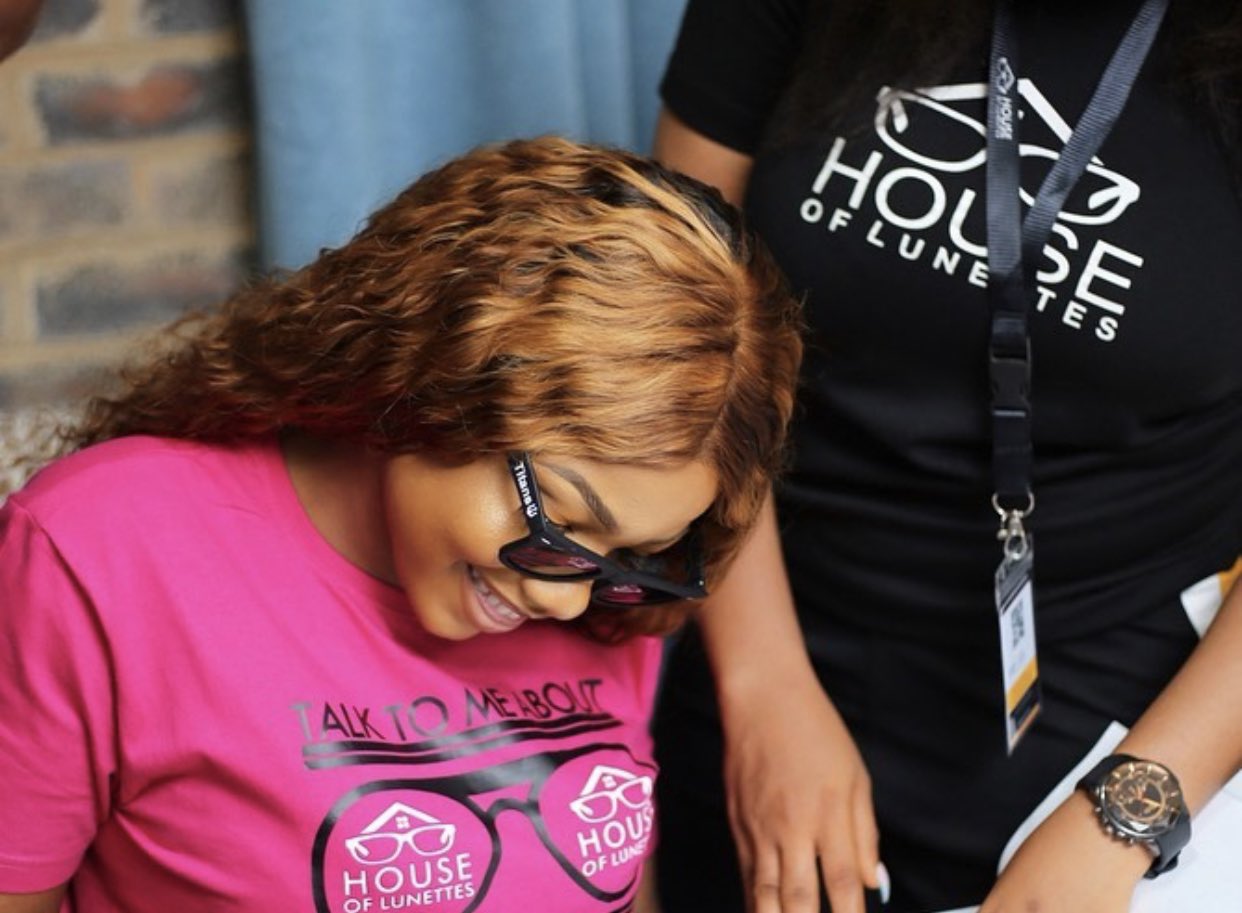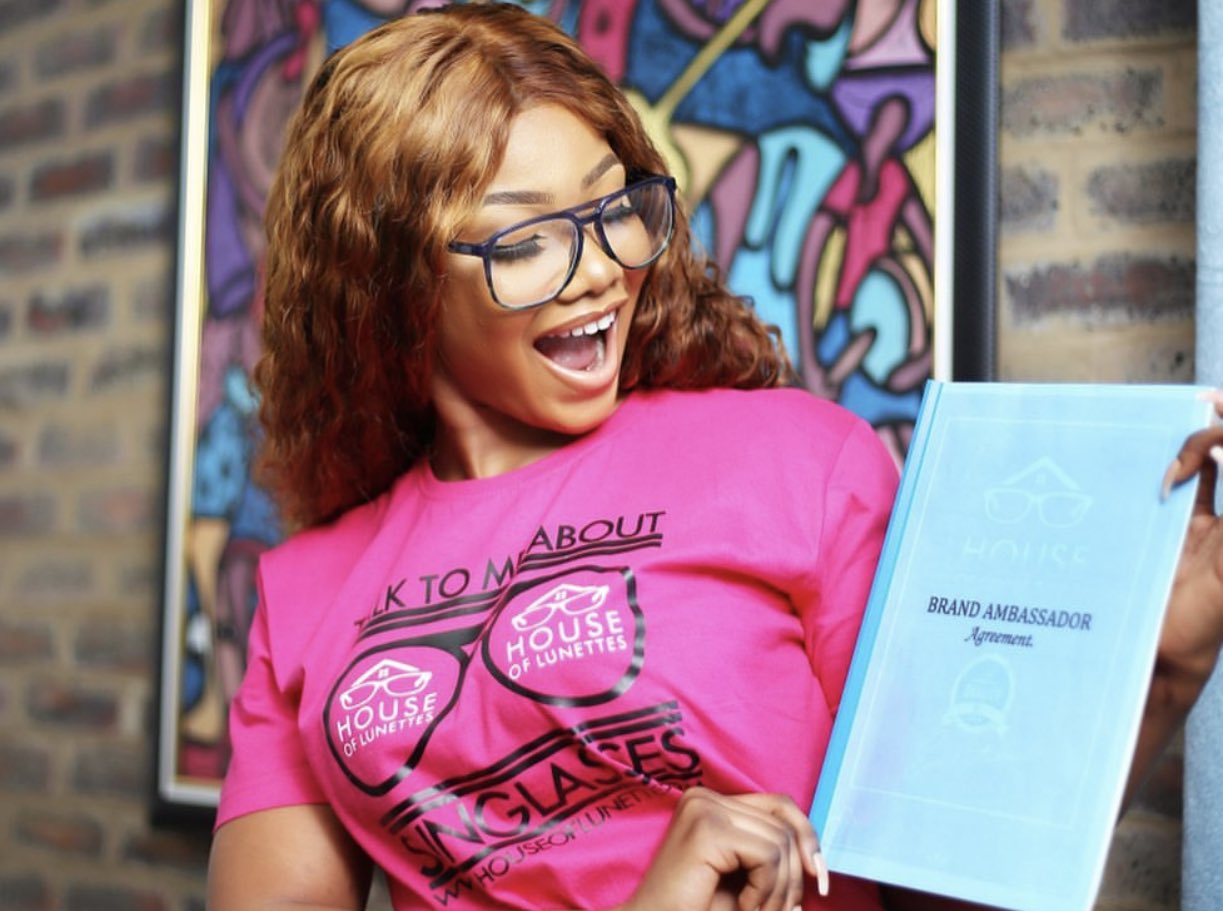 Meanwhile, Tacha has never stopped trending online ever since she was evicted….
See what her Titan fans are saying…
I just woke up, switch on my phone and BAM !!! Mummy issa ambassador of one the biggest brands ______i'm ready to buy 😭😭🔥#EverythingTacha#TachaXCoolFM #TachaXHouseOfLunettes pic.twitter.com/9MmL0LZXIz

— LoneWolf 🔱 (@Aaron_Zamani) October 16, 2019
Our glass comes with X-ray vison and night vision. With this glass you can see your future. This glass helps you see through fake smiles. It also comes with invisibility cloak. Secure your copy now #TachaXCoolFM #TachaXHouseofLunettes pic.twitter.com/K83loeG2gR

— Stubborn Igbo geh🔱🔱 (@stunner_xoxo) October 16, 2019
What were we saying again please?

Yeah Team SoldOut,
I have paid for mine so what are you waiting for Nigerian Titans!!!!!

I can't wait for it to be delivered 💃💃💃💃#TachaXHouseofLunettes#TachaXHouseofLunettes#TachaXHouseofLunettes#TachaXHouseofLunettes#TachaXTeebillz pic.twitter.com/o3g4w5zxhE

— Your Fav Artgirl 🔱🔱🔱 (@folawunmi_gal) October 16, 2019
The Eyeglass Tacha is wearing is N2500. Delivery outside Lagos is N750.

I know Titans we fuck this shit Up! 🕺🏽😂

I'm rocking this too. 🙈🙈#TachaXCoolFM#TachaxHouseofLunettes pic.twitter.com/VnjpbMPfP6

— Prosper 🔱🔱🔱 (@PEzidiukwu) October 16, 2019
Titans outside Nigeria are still begging to have theirs shipped to them….
My Titan shades will not be sent now but I'm glad I could support the queen. 🔱🔱🔱🔱🔱 Te amo Tacha! significas mucho para nosotros! 😘💓 #TachaXHouseOfLunettes #TachaXCoolFM #TachaOurSpec pic.twitter.com/wC0EPXB57r

— Kendra_Wang 🔱 (@KendraWang19) October 16, 2019