Xenophobic attack : Angry Nigerians Set Shoprite Lekki on fire (video)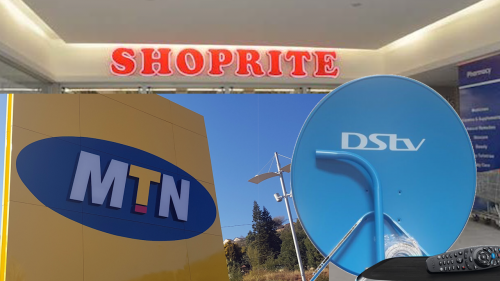 Some angry Nigerians have decided to retaliate on the xenophobic attack meted to Nigerians living in South Africa.
You'd recall that South Africans have been killing, maiming and destroying life and properties belonging to some Foreigners resident in their country. As the xenophobic attack increases, Some Nigerians who have reportedly lost their loved ones in South Africa decided to vent their anger today in Lekki, Lagos Island by burning 🔥 and destroying goods and properties at Shoprite one of the Malls owned by South Africans.
Watch video below….
Shoprite (Circle Mall) in Lekki, Nigeria is under siege by angry protestors in response to the xenophobic attacks in South Africa. pic.twitter.com/mBSiJtnhX8

— Africa Facts Zone (@AfricaFactsZone) September 3, 2019
Watch the video below…..
Nigerians disrupting the operations of Shoprite at their Lekki Match. 4 police trucks had to be deployed there to stop the revolt. They also had to close the mall.

Those involved in the act reportedly lost their family members to xenophobic attacks in South Africa. pic.twitter.com/eFOFQrDZS7

— Isima (@IsimaOdeh) September 3, 2019