LASTMA New Traffic offenses and Penalties in Lagos.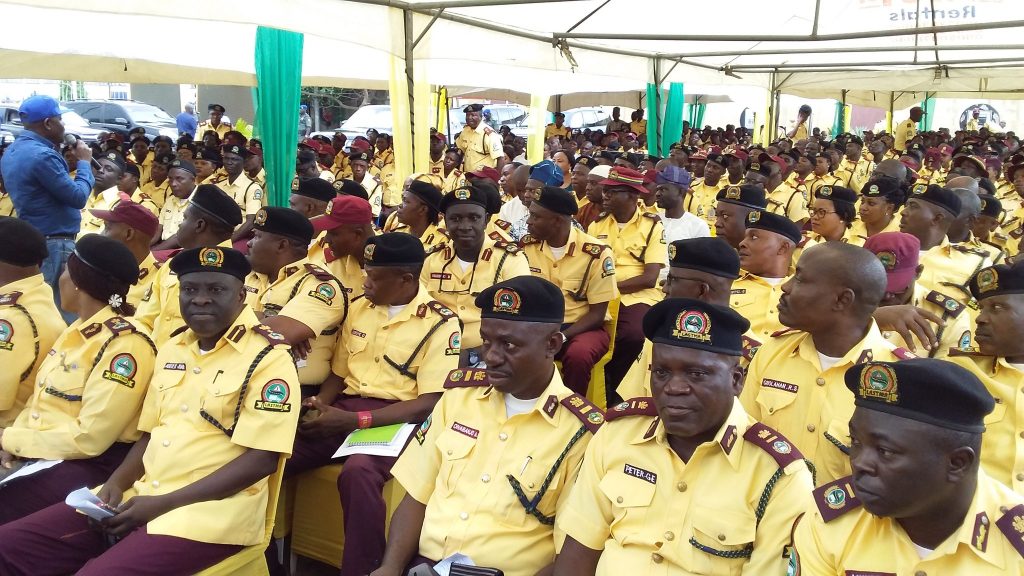 Lagos state transport management authority (LASTMA) has come up with a very stringent traffic offenses and its subsequent penalties for offenders.
The resurgent group seems to be getting the full backing of the new governor, Babajide Olusola Sanwo–Olu as against the previous, Akinwumi Ambode who outrightly stripped them of their powers and asked they stay off the road.
It would also be recalled that Ambode also asked the officers of the VIO to vacate lagos state roads.
Contrary to this, the new governor increased their allowances by 100% as a major motivating factor and thereby empowered them to go hunting….
They however drew out 64 new traffic offenses with its attached penalties and lagosians found some of those rules outrageous.
This isn't the best time to be driving in lagos, some lagosians would say as they didn't refuse to remind the government of the prerequisites to these rules.
They asked that they should at least fix the enormous bad roads in Lagos, clearly mark-out roads, place road signs conspicuously before enforcing of these rules.
Some where of the opinion that this would be an avenue for the LASTMA Officials to play "god" on lagosian motorists and make so much money for themselves.
See the 64 rules below and what lagosians are saying about them… ( please, use your thumb 👍 to magnify the images as they might appear so tiny to the eyes)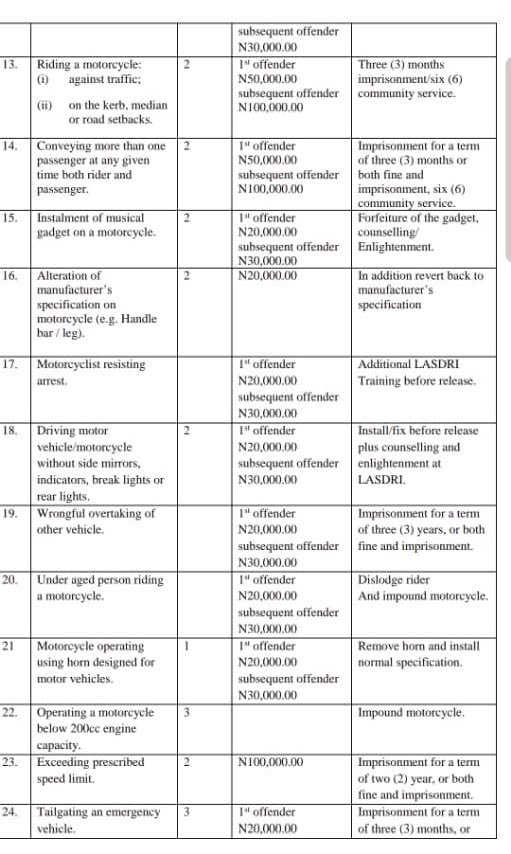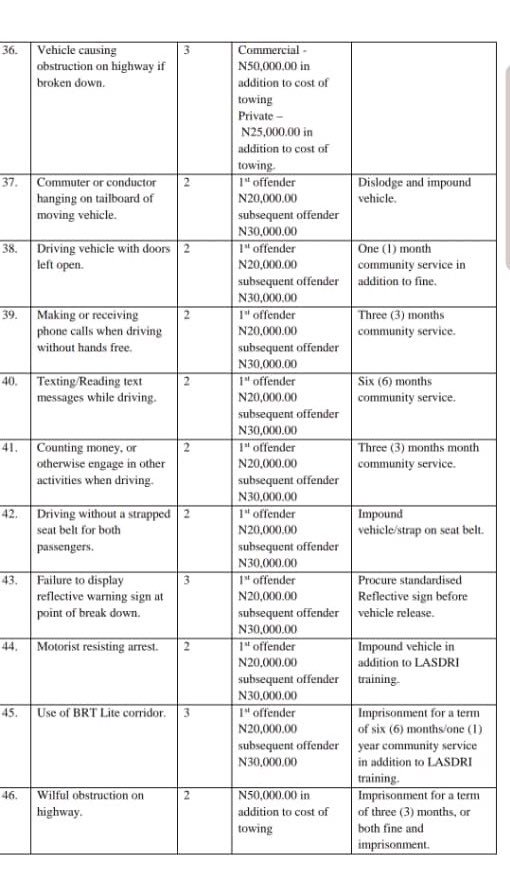 See what some Lagosians are saying below..
Please go and enforce these rules in IyanaIba, Volks, Barracks, Under bridge, oh wait… You need a functional road to enforce your rules. #Efulefus

— Kelechi. (@kelechiOp) June 19, 2019
State should 1st focus on placing proper traffic signs and markings. 2nd; fix the roads and create more roads before placing fines

— Emmanuel Okeke (@EMERSONEUO) June 17, 2019
You can send us a DM on any of our social media channels or contact any of the lines below. Just make sure you have actionable evidence or information that can be useful to resolve the case. Thank you. pic.twitter.com/dJGKJl6qNC

— LASTMA (@followlastma) June 18, 2019
LASTMA officials are about to recoup all the lost/missed "take-home" of the last 4-6years.
Happy Christmas guys!!!

I have since stopped driving, except Sundays to church. So chance of being harangued by you guys is slim, very slim.

— GCO (@GCOnuks) June 17, 2019
Just tell us not to drive on the Road again.

— Chris Ekpo (@octupuz) June 18, 2019
I have to join LASTMA…with these fines as enumerated, the job will be highly lucreative…Customs cannot even match them.

— Kingsley Okwaraononobi (@OnonobiKingsley) June 18, 2019