Sen.Ovie Omo-Agege defeats Ike Ekweremadu to become the DSP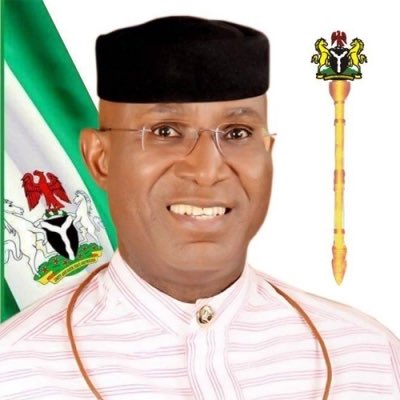 Earlier, the 9th national assembly elected Ahmed Lawan as the Senate president after he defeated his colleague, Sen. Ali Ndume to emerge as the Senate president.
Few moments ago, Sen. Ovie Omo-Agege, APC Delta state, defeated Sen. Ike Ekwerenmadu to emerge as the Deputy senate president.
Meanwhile, many Nigerians are so surprised to have seen a man who desecrated the 8th national assembly by stealing of the symbol of justice ⚖, mace and was subsequently suspended few months ago to get rewarded for a mace well stolen.
However, some would rather put their tribal interests ahead of National interest and keep celebrating his emergence. They simply don't care about credibility of candidates so long as he comes from their region. Bon voyage.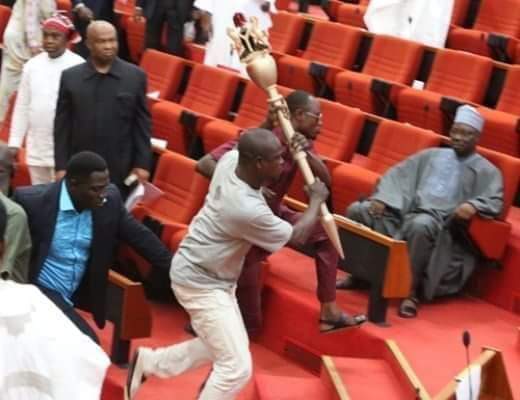 See what Nigerians as usual from the comfort of their homes are saying online..
Congratulations to the newly Elected Senate President, Ahmed Lawan and Deputy Senate President, Ovie Omo-Agege of the 9th National Assembly.#NASSElection#9ThAssemblyElection. pic.twitter.com/LRSBAXoVLm

— Adeola Hamzat (@Mr_Hessy) June 11, 2019
APC have the Senate President and the Deputy Senate President they wanted. Leaves zero room for stories and excuses. I hope Mr. President will send his list of ministers immediately. There is no need to waste time over a list that won't surprise anyone.

— JJ. Omojuwa (@Omojuwa) June 11, 2019
Sad News! With the election of Sen Omo-Agege as Deputy Senate President, it means he has been rewarded for his lawlessness in the Red Chambers some months ago ! Sad. Next level of autocracy looming pic.twitter.com/CdqQgkuHw5

— ibu thomas🇳🇬 (@Hailfinger1) June 11, 2019
Anyone who is Nigerian and claims to be surprised that a man who stole the mace (of the Senate on live TV) is now Deputy Senate President (of the same Senate) is a hypocrite.

— OlúAfolábí (@oluafolabi) June 11, 2019
Omo-Agege polled 68 votes to defeat Ekweremadu who secured 37 votes.

APC really Played PDP this time!

Omo Agege, the mace
thief become deputy
senate President.

Nigeria??? pic.twitter.com/mVBfR6CjOD

— Abdulsalam Saheed Bolanta 🇳🇬 (@SaheedBolanta) June 11, 2019