Nigerians mock Abians As Orji Family monopolize the state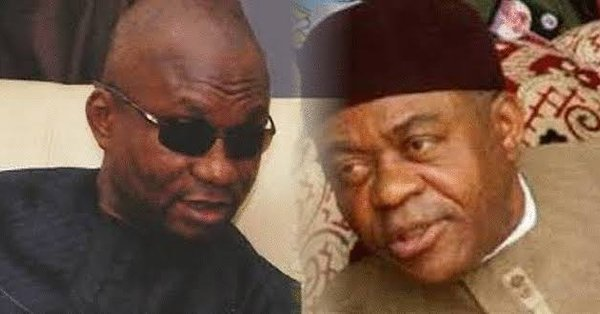 Abia State has been trending on the social media again for the wrong reasons. One would likely ask why is Abia state so unbelievably backwards in most things of which the answers still would elude the masses.
Nigerians have taken to the Twitter Street of Nigeria to make jest of "Ndị Abia" for keeping mute as one man monopolize the entire state.
Welcome to the Kingdom of Orji and Sons Nig. Ltd. 
Jkcyno blog  gathered that the first son of the former governor of the state T. A Orji, whose entire reign as a governor of the state for 8 solid years was recorded as the worst has emerged as the newly appointed speaker of the state. It might interest you to know that one of his sons is also a member of the house of Representatives.
See Abia State roads…. Just few glimpse.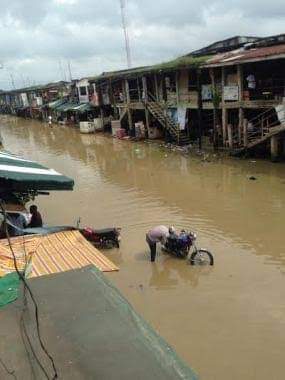 Nigerians are now asking of the difference between T. A Orji and Bola Tinubu of Lagos.
See the reactions below.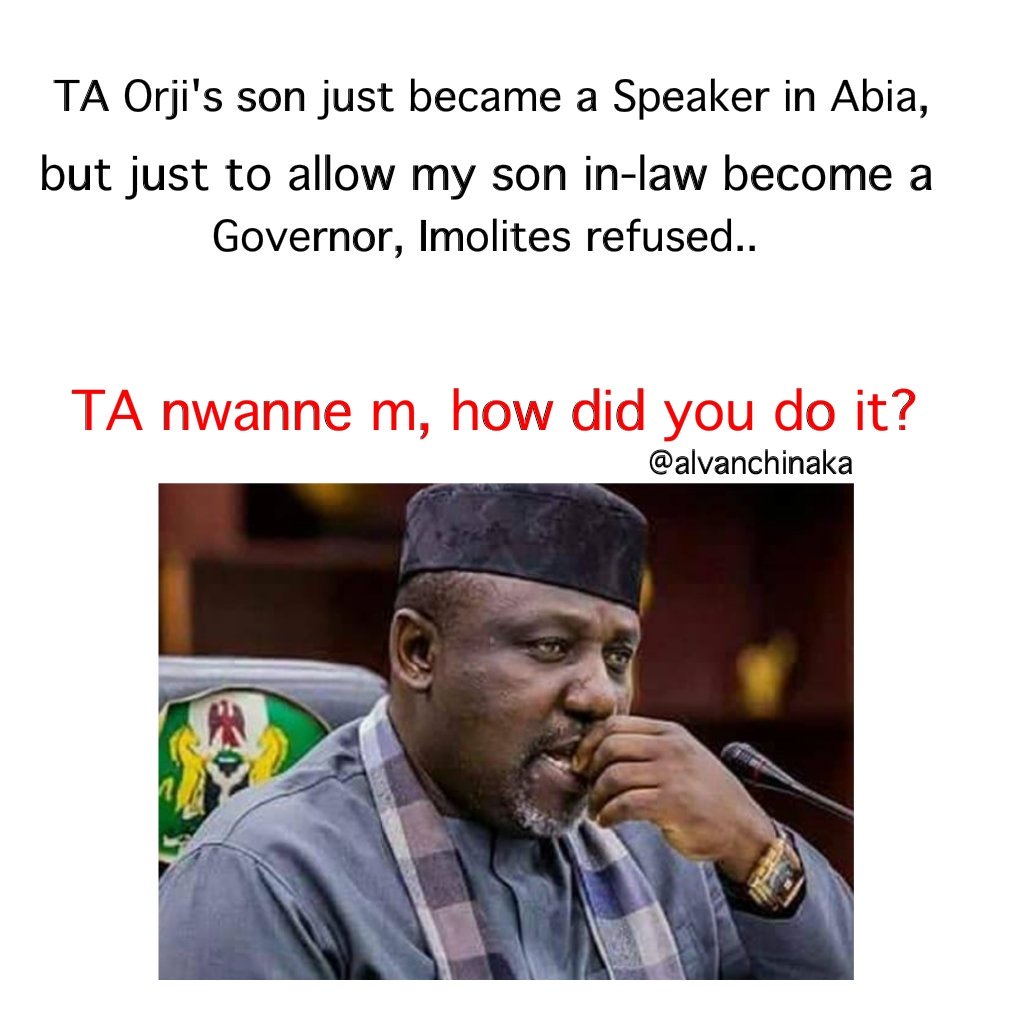 Senator Theodore Orji's son is the new Abia State Assembly's Speaker and I haven't seen thread about godfatherism, nepotism, tokenism, tribalism and all those other big big vocals.

What a time to be alive in Nigeria

— Oyediran Ojo (@OyediranOjo) June 10, 2019
Abia in Bondage
1. Ruled by @OfficialPDPNig 20yrs without development

2. ORJI Uzor Kalu looted Abia for 8years. T A ORJI took over and looted Abia for another 8years.
Both Governors will be Senators in the 9th Assembly

3. Re-Elected a Gov who is not paying salaries#MyOpinion pic.twitter.com/2XgQQSvsnm

— Comrade 🔴🇳🇬 (@iAGB4REAL) June 11, 2019
Since 1999,only three men have ruled the whole of abia state.
Orji Kali and Orji Theodore and ikpeazu. It's also noteworthy that they have chopped,slept and kerosenez-fuelled their mediocrity

— NOSHADESOFTRUTH (@noshadesoftruth) June 10, 2019
This is the state of the road leading to Abia State University Teaching Hospital in Aba. You will die before getting to the hospital because of bad road. pic.twitter.com/oaXDwrmaK8

— GreenNigeria (@EmmanuelGreen5) June 9, 2019
T.A ORJI IS IN SENATE, HE HAS A SON IN REP NOW HIS OTHER SON IS SPEAKER OF ABIA STATE HOUSE OF ASSEMBLY, ONE FAMILY TOOK ALL THE 3 ELECTORAL SLOTS OF UMUAHIA BUT TINUBU IS THE GODFATHER.ALL THE ACTIVISTS ARE SILENT NO THREAD TODAY.

By Nigerian Kunle Cole.

— Ayekooto (@DeeOneAyekooto) June 10, 2019
In Abia State…

Senator 1 was a former Governor
Senator 2 was a former Governor
Senator 3 was a former Deputy Governor
Speaker of the HOA is the son of Senator 1

— BCO!! (NORTH) (@haruna_braimoh) June 10, 2019
I left Abia to study in Lagos 20 years ago, and till date, Abia State have not moved a pin in terms of change in all ramifications. Sad. And anytime I travel to Umuahia, tune in to the popular radio station, I keep hearing the governors name every 1 mnute, like he is some god.

— Dιcкsση Oкεzυε™ (@dicksonokezue) June 10, 2019
Retired as perm Sec, civil servant.

Former Abia state Chief of Staff (1999-2007)

Former Governor Abia state (2007-2015).

Serving senator (2015 till date)

His son, Abia state HoA member (2015 till date)

Current Speaker Abia state house of Ass).

Imagine if it's Tinubu's Son. pic.twitter.com/nMkPkH4mjK

— Honour (@azeez_ibrahim11) June 10, 2019
Las Las…. Ndị Abia… Ndo nụ!!!! 🤦‍♀️