Rochas Okorocha Erects Buhari's Giant Statue in Imo State ( pictures)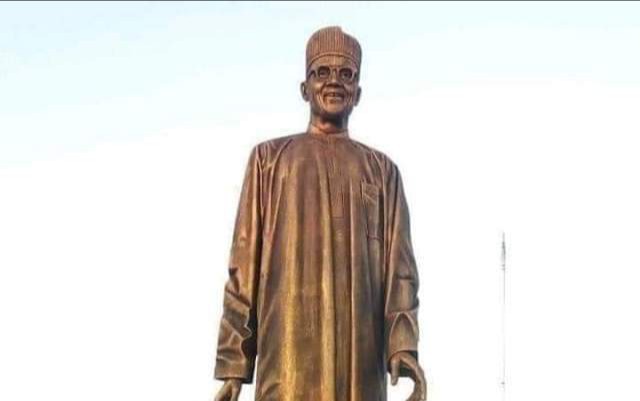 Rochas Okorocha the embattled governor of Imo state, who is notably earmarked for his unusual love for erecting of statues has done it again in a grand style.
The beleaguered Governor who is still praying to his ancestors to touch the heart of the INEC and APC to grant him his certificate of return to the senate after his name was omitted from the list.
He has decided to immortalize Buhari by erecting his giant sized statue.
See the pictures below…
However, Owelle in his usual humorous and boastful manner has stated that
"Emeka Ihedioha the governor elect has nothing else to do in lmo State as governor. I have done everything a governor should do. All l ask from him is to chose one day out of the 365 days in a year to immortalize me with a Owelle Rochas Okorocha Thanksgiving Day.
"It will be a day to celebrate me for the great things i have done in lmo State as the best governor that has ruled the state."
He has few weeks to vacate office…. Who knows, he might decide to erect my statue before leaving…… All hail Owelle the Iberiberism crooner.