ELECTION CONDUCT: SOUTH AFRICA SHAMES NIGERIA YET AGAIN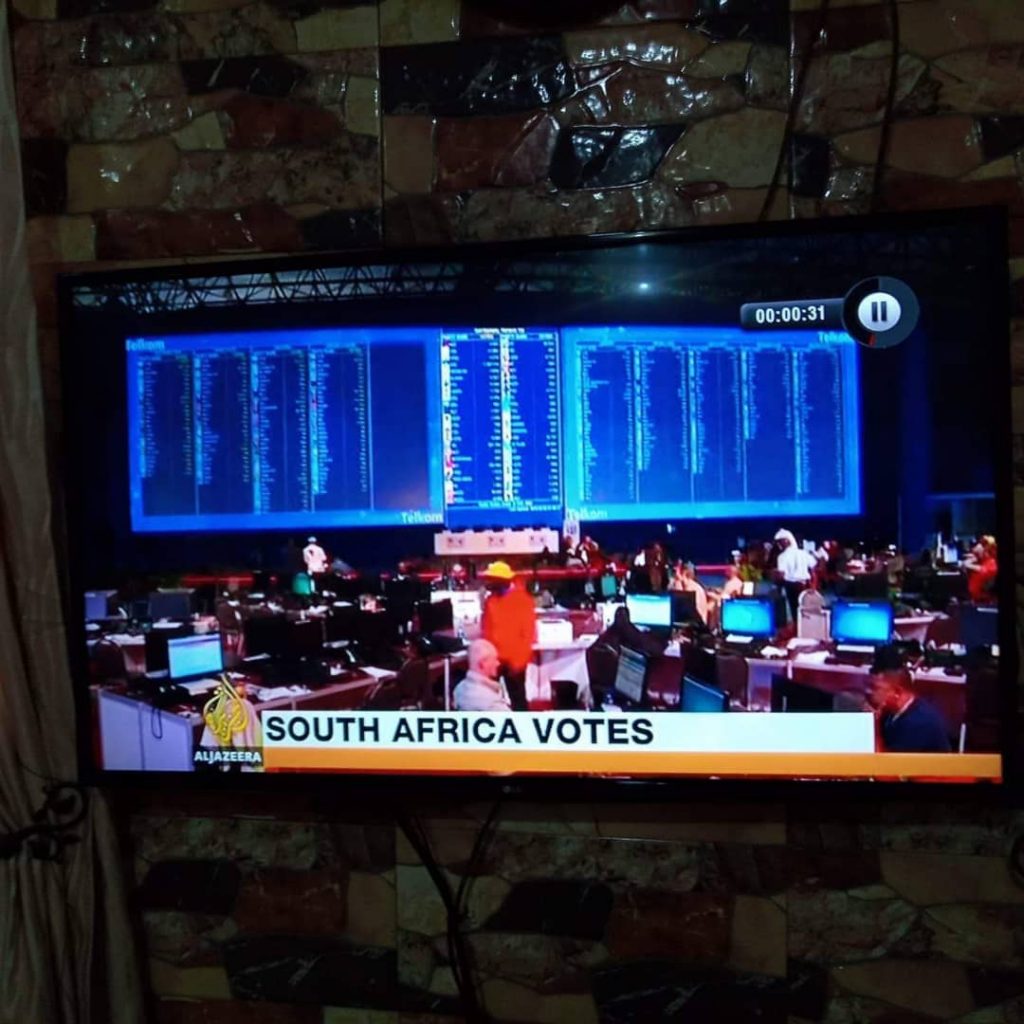 This is the collation centre of the South African national elections held yesterday. Results are electronically transmitted to this centre where parties and their agents can monitor and know how they are performing.
This giant screen is where results are displayed and parties have access to it immediately. No one even did manual counting at voting centres across the country.
In fact, results are due any moment from now.
Now, let us come back home. Our INEC is telling us no uploading of results on its website two and half months after elections.
Jonathan brought card reader. His next move was to introduce electronic voting and eliminate ballot box snatching in our elections.
What has Buhari introduced into our electoral process?
O ye Buhari e-kids, answer with your conscience.