Unclad Lady beats Up A Man In Awka(+ 🔞 Video)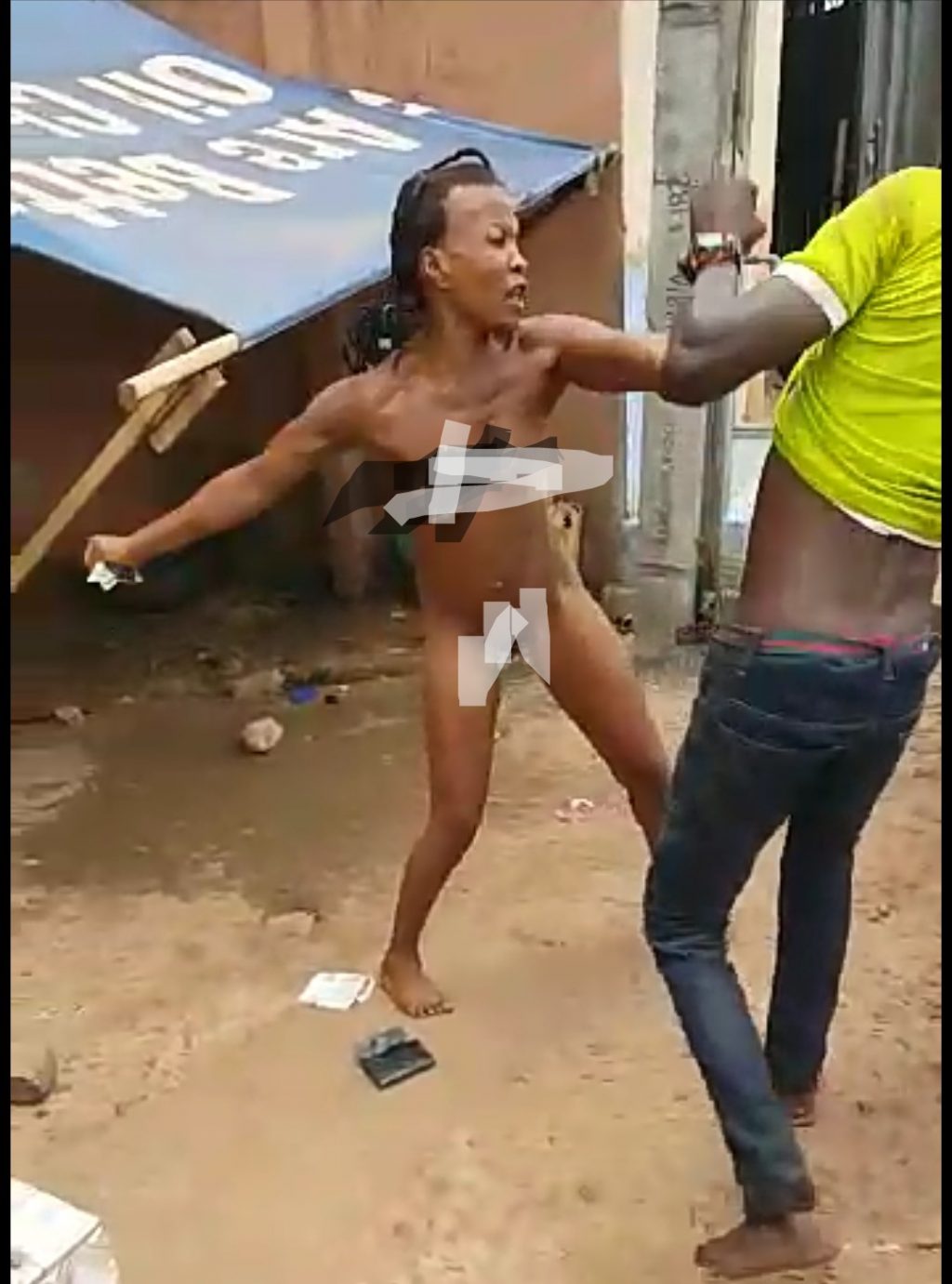 Residents of Awka in Anambra state were shocked after a woman stripped totally unclad to fight a young man in the capital city.
An Awka resident identified as Emmanuel who witnessed the shocking incident – revealed that the man had a disagreement with the lady ( a prostitute) over money for short time session.
The sex worker who put shame aside, stripped totally unclad to attack the man with a stone as she held him and refused to let go till she received her payment.
While the public drama was going on, passersby tried to seperate the clash between the duo but the lady refused as she vowed to 'kill the guy' if he doesn't pay her.
The incident which was caught on camera and is trending online, has seen many berate the guy for embarrassing himself with a sex worker in public.
See video below…. +18 (Adult content)
Meanwhile, all the Men in Nigeria are disappointed with this man… A lady using one hand to place hold on you for this long without him removing it…… "Nwokem ịbụ nnọọ ike"..it seems the man isn't an igbo man though… As for that lady with a single bone…. Kuku kee me…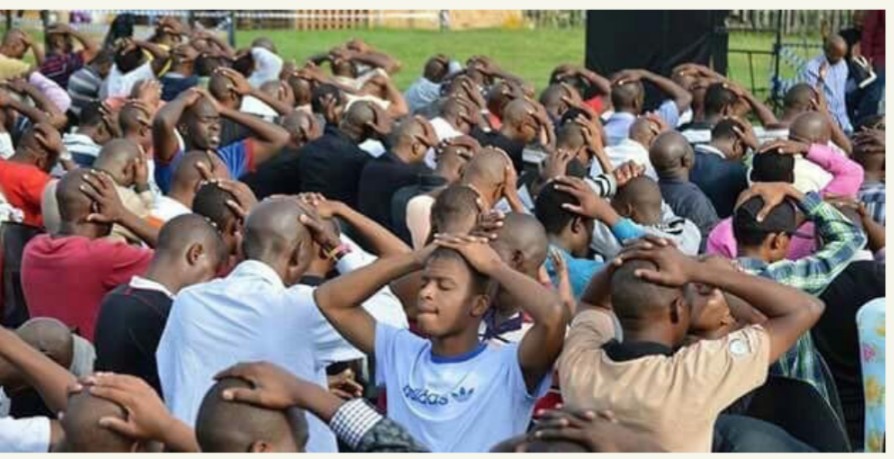 What's your take on this?