"You Smell Nice, Nigerian Hr, Taiwo trend for the wrong reason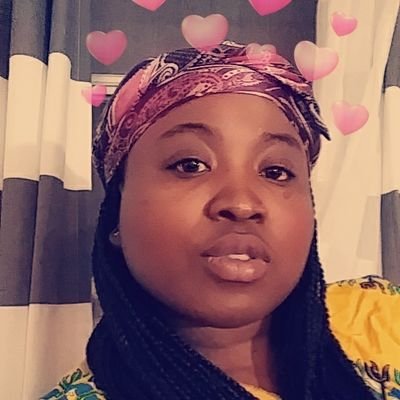 Nigerians truly have no chill when it comes to Internet bullying. Either for good or bad, they must trend and pray never to be on the bad side because they would feed you "savages" for breakfast.
Today, a certain HR, (Human resource personnel), Taiwo is trending today for the wrong reason. #HR, #NigeriaHR #Taiwo
According to reports, she posted on her timeline about a certain guy she interviewed who happened to chip in a subtle compliment to her towards the end of his interview. "You Smell Nice", he said. She didn't seem to like it that much as she blasted the boy and even posted it online.
However, Nigerians have roasted her online and even made so many memes out of it in complete displeasure with her demeanor.
See what she posted as against what the boy posted as well.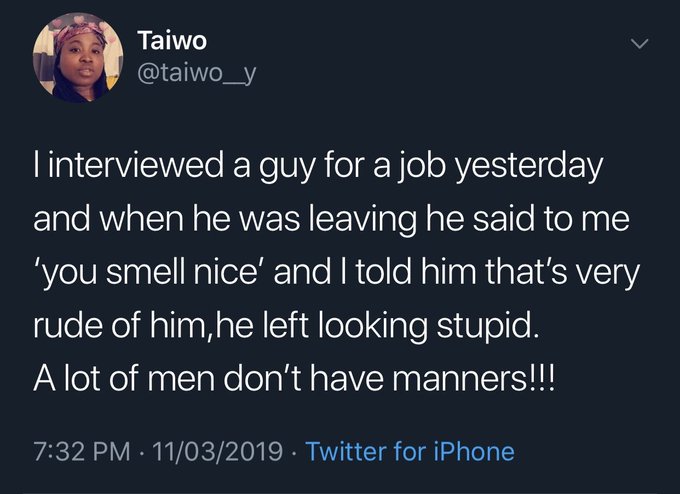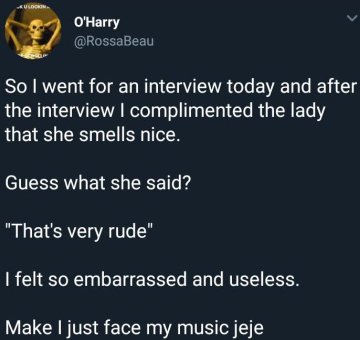 See what people are saying online..
In a bid to twist the plot, she rather entered into more problem
So, what do you think about the whole scenario?
Let's hear from you!