Cry Not For Slained Oyo Lawmaker- residents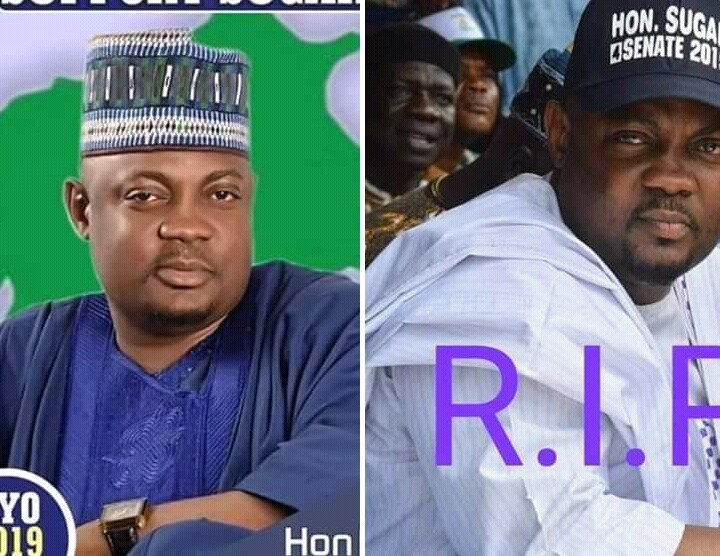 Mixed reactions have trailed the gruesome assassination of an Oyo state house of representatives member, Hon Temitope Sugar during the guber polls with many condemning the murder.
Shot in the eye and died in UCH, Ibadan, a commentator has narrated the many sins of Hon Sugar, telling people not to mourn him as he also was also a brutal killer.
Cry not for sugar for he was also a killer, he wrote
Before you start crying over Sugar demise, do read this….
On the legislator killed in Ibadan, a commentator has this to say; Sunny Olurotimi Oduntan, Baamofin of Egbaland wrote and few added by me.
"Sugar was a well known KILLER in Abeokuta in those OGD days……That guy even killed a guy at Alogi Bus stop, Obantoko near my house, (during OGD reign) in broad daylight and was protected by the then Political Leaders.
"He built a house (was a student at FCE Osiele) in Osiele and was even made a Supervisory Councilor at Odeda Local Government by OGD. He buried one of his victims at the back of his house in Osiele. Whenever he killed, he dismembered the corpse(s) and took them away. Ask anybody in Abeokuta.
He relocated back to his State and became a senior Thug (Warlord) to Baba Adedibu in Ibadan!!
"Sadly, he ended up in a House of Assembly and lastly in the House of Reps. He almost became a Senator two weeks ago!!!
"I don't know how much of him you know o, but the Traditional Rulers in Osiele insisted that the police should take him away from Abeokuta. Ironically, some funny Characters earlier made him Chief Asalu of Osiele before he began to terrorise them. The Police knew all about his crimes!!!
"Whoever kills by the sword will die by the sword. In their prime and enjoyment are they cut. While the sugar is sweet, bitterness comes in.
"Weep not for the killer, he ended.