Voter Apathy, Goodbye Democracy
I am writing this as a pained and disappointed Nigerian who cannot help but berate the shambolic democracy practiced in the country.
Never has an electioneering exercise been this traumatic and dangerous like we're currently experiencing.
Someone once said after the "presidential fraud" of an election.. "if INEC doesn't rescind their decision on pronouncing president Buhari the winner of the massively rigged election, it would be the end of democracy in Nigeria and the beginning of chaotic reign as a sovereign nation."
Have you noticed that only the very few persons benefitting either directly or indirectly from this APC led government are obviously happy about the recent shameful outcome of the presidential election?…. Just because of utter selfishness, they would rather uphold evil and turn a blind eye to the groaning masses whose votes didn't count.
How can you explain why someone "supposedly won" in an election and yet, majority are crying and saying No to it if the person isn't being forced back on them?
The little faith the last democratic president, Jonathan succeeded in instilling to the people of Nigeria that made them travel to and fro to cast their vote believing it would count is officially destroyed..
"Voters, especially young people, feel betrayed by the electoral commission. They believe that their votes did not count in the elections from February 23rd, and don't trust the system enough to come out again,"
Now wonder the large Voter apathy experienced today.
Away from that…. Look at the tweets below, you would see how the Nigeria police were protecting the thugs snatching away the ballot boxes and guided them to their car to cart away with it. These are same police personnels that promised to protect the lives of Nigerian citizens.
Shame on you all….
Posterity would remember the INEC president that pioneered this "selection" forever.
If eventually they succeed in burning 🔥 all the INEC Office and materials in the country, the will of God would definitely prevail
-Ibezim Echezonam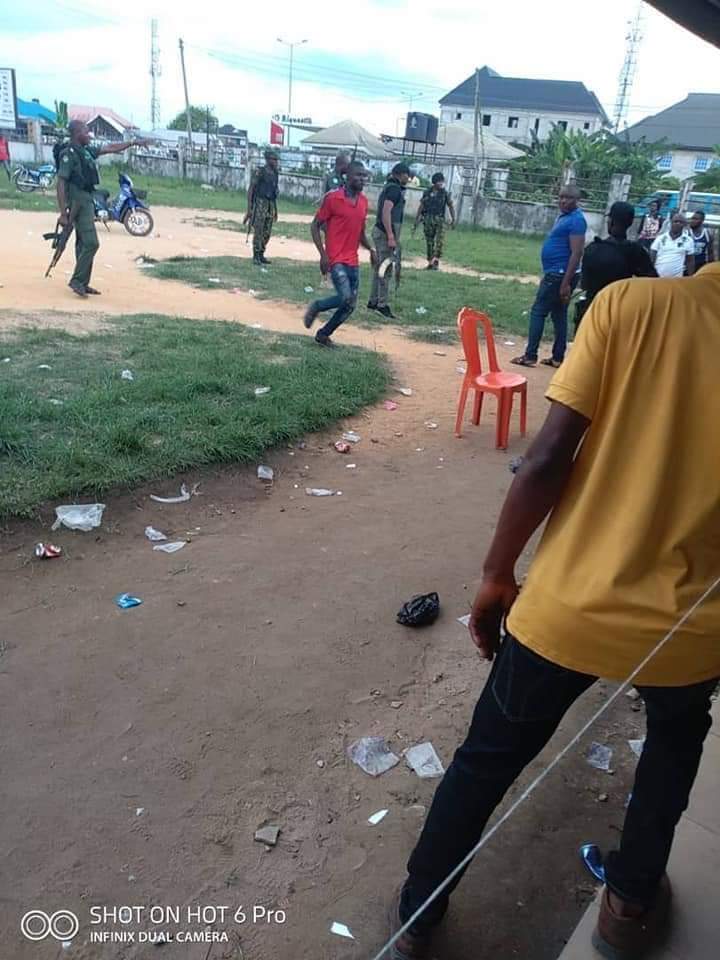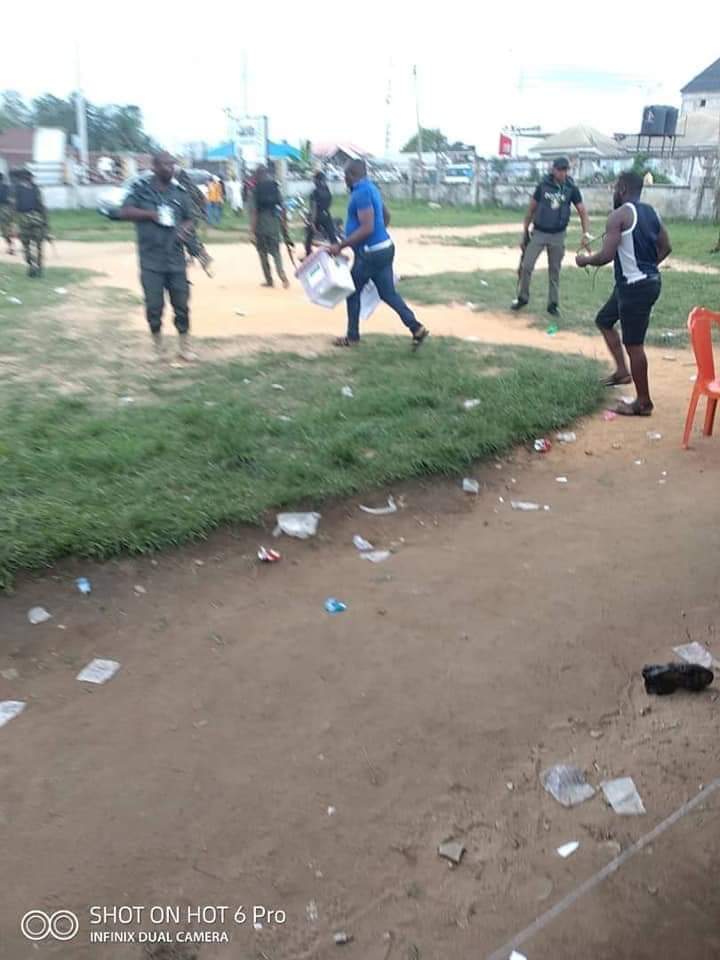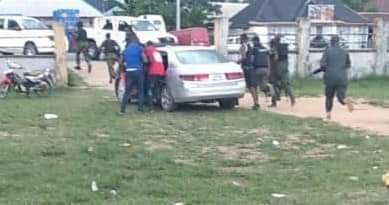 Only in Nigeria, only in the Northern part of Nigeria would you find such under-aged children voting. Shameful.