Nigerians lambast Buhari as he begs for vote online (video)
Nigerians are not used to Buhari addressing them on the national Tv not even in good or bad times except for the compulsory remarkable periods such as new year, workers day or independence speech. He often preferred to address them from the comfort of his seat abroad.
However, he addressed Nigerians soliciting for their support to remain in office. Unfortunately, Nigerians ain't smiling this time around as the replies openly show how depressed and unimpressed most Nigerians are with his ineptitude government.
Surprisingly, none of his supporters came to defend him to the dismay of everyone.
This is the official handle of the president and he is expected to be reading every single thread as feedback. Unfortunately, his mammoth crowd are not here to rescue him.
See his soliciting video below and the replies thereafter on his own official twitter handle…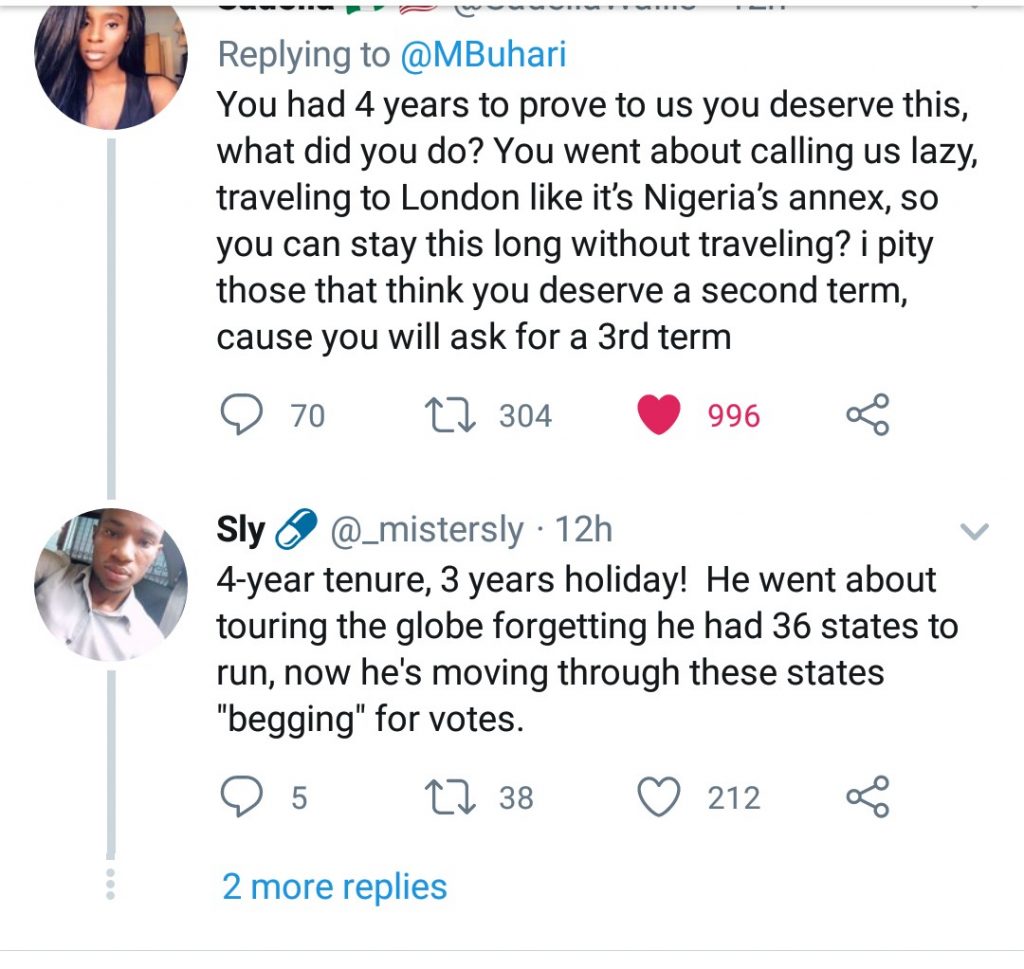 Read More on his twitter handle…