Mother-in-law – Episode 9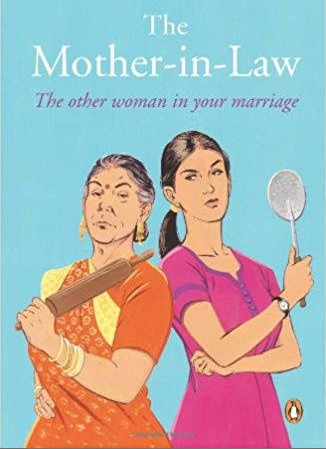 Mrs. Asibong and Ibinabo, 12:35 AM"I have heard your plight madam. We have the solution to your problems right here. We have the power to change what has been done to your son and to stop you from suffering further losses," a burly, potbellied man, with an unkempt look, said to Mrs. Asibong. The man was probably in his mid-fifties. He worked from his large house. One could tell that his shrine, which was a large room in his house was custom made. It must have been designed when the house plan was being drawn.
It was very clear that his customers were politicians and top business moguls."I have heard that before. What is the price I have to pay for you to help me?" Mrs. Asibong asked. The man smiled and said as softly as he could, "Cash is a compulsory first payment here, but it is in most cases not the price people pay for what they want. What you want determines what you pay, and in this case, yours requires an altar to be raised for you and your family, to keep the fellowship from bringing you down. For that to happen, life will be required. That is the real price.""Never!
I am done spilling blood! Eme Asibong will never do that again!" Mrs. Asibong spat. "Okay, if you won't do that, can you give us a part of your body or any of your unborn grandchildren?" the man asked. Mrs. Asibong sighed regretfully and lowered her head to ponder the new option.
"Frankly, I am at my wits end. I wouldn't want to repeat the same mistake I made earlier. I don't know what to offer right now," Mrs. Asibong admitted. "I understand your plight, Eme, but you have to act quickly. You and I know your fellowship won't spare you the moment they find out you are minded to raise an altar against. You know what I mean, and it is going to be tough if you let it happen," Ibinabo cautioned. "I know, but my conscience is judging me terribly.
I can't afford to take another life from my family to keep going in this path…is there any short term remedy? I need something short term to take my time and make the best decision," Mrs. Asibong inquired.
"We have everything you will ask for here. There is a twelve-year-old boy in that room, strip off your clothes and go in to make him happy. When you hear him moan, tell him all that you want and it shall be done for you…" the priest was explaining. "How much time can that buy me?" Mrs. Asibong interjected. "Three months, starting from the moment the boy lets out a pleasurable moan.
However, before you walk into that room, you must deposit half a million naira in cash or cheque in that aluminum basin. That is how things work here…one more thing, you will be required to strip off your clothes here before going into that room. You cannot stand before the boy with your clothes on. You will die the moment he sets his sight on you with your clothes on," the priest explained.
"I will take that by doing this, I will have broken all ties with the order of the fellowship I have followed all these years, right?" Mrs. Asibong asked. "Not exactly, but they will know you have sought what they denied you. However, if they choose to attack you, we will stand behind you till the end. We thrive in war and destruction. Your fellowship knows who we are and what we can," said the priest with a reassuring smile. Mrs. Asibong felt comforted by those words, especially the part about going to war on her behalf.
She reached into her purse, fished out her cheque book and wrote the priest a cheque of seven hundred thousand naira. With a rare smile on her face, she informed him, "I added extra two hundred thousand naira on the five hundred thousand for you." "I can see that here already," the priest said, pointing at a mirror buried into the hard floor. "We have seen your heart and will help you with all we have at our disposal. Your pains are over from this night," added the priest.

While the priest spoke, Mrs. Asibong calmly removed her clothes. Done with that task, she headed for the room which housed the twelve-year-old boy. With the sense of reverence, she had developed over the years she served the fellowship, she pushed the door open and stepped into the room. The room was pitch dark and reeked with rotten human flesh. She wanted to run back for how much her breath was choked out by that foul stench. Before she could take a step backward, a tender voice called her name, "Eme Asibong!" Then the light came on. What she saw on a mat on the floor was a naked boy whose eyes have been brutally gouged out. She was so shaken up by that sight that she almost let out a heart-wrenching cry, but had to forcefully subdue herself from crying.

"Don't feel pity for me," the boy said with a tenderness which took her by surprise. "You are the one who needs to be pitied. You have given everything you have to your fellowship and yet they have offered you nothing. Now your son's marriage is about to break up because you gave the fellowship his virility," the boy revealed. The more he spoke, the more the tenderness in his voice became pronounced. Mrs. Eme Asibong felt her heart melt at the sound of the boy's voice. Then she began to sense a strong a sexual urge. She was surprised to see she could manage that sort of urge. "By your actions, a war will break out against your family and some may die. The fellowship now knows you are here; they will come after you with all they have. However, because you have come here, I will protect you. I will help you. Now come to the mat and make me happy."

With trepidation, she took measured steps and went down on the mat. The touch of the boy was like those of a thousand men. The energy around him felt like power voltage. It took about an hour to please the boy. When Mrs. Asibong heard his moan, she began to make her requests as quickly as she could. When she was done, she stood to her feet and let herself out of the room…
Hang On for the Next Episode