The Darkest side of love – Episode 5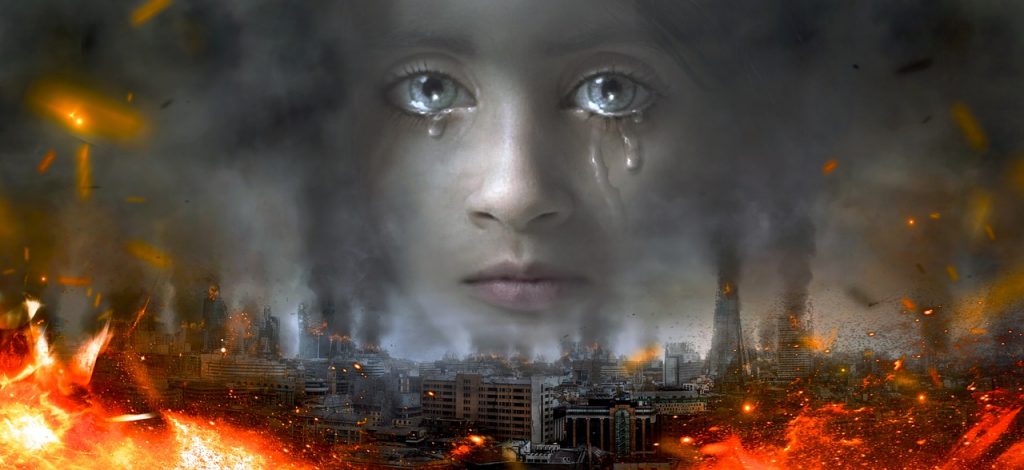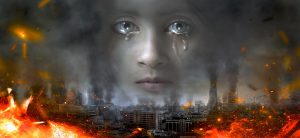 [dropcap]S[/dropcap]he
wondered what it was that happens in her home when she is not around. She had a million and one thoughts but she could not pinpoint anyone. The call caused her distress which her colleague noticed.
"Jacinta what is wrong?"
"Nothing."
"You are looking confused, what is it?"
"I can't talk about it right now."
"Come, let's go in there and talk."
They went to a waiting room and she discussed the issue with her. She had to confide in someone and her only confidants were in the house which she was not allowed to tell.
"I think you should do it. I am the wife of a Pastor. We can embark on a three-day fasting and prayer session. God will reveal himself on the third day."
"I have never fasted before. I'm not sure I can do it."
"You can do it. 6am to 3pm. We will pray specifically for whatever might be happening in your home. It is a small price to pay to find out. Most importantly, don't tell anyone about this."
Jacinta thought about it and decided to do it. She got the prayer points and verses to use while praying. She started her prayers. She stayed in her children's room to pray when she was home. She made sure no one knew about her prayers.
After the third day, she had the conviction to install the cameras. She told Roy and Mercy that she wanted to fumigate the house. They all moved to a hotel for four days. In that time, the cameras were installed successfully and well hidden.  Every activity was downloaded to a folder on her laptop and she could watch live activity in the house.
When they moved back to the house, Roy bought her the latest iPhone and she was overwhelmed with guilt. Her conscience kept saying she was invading her family's privacy. These people loved her so much. She didn't suspect her husband so why was she doing this? Were spiritual happenings going on in the house that required her attention? She wasn't interested. She decided to stop everything and continue her life before the anonymous phone call.
 A couple of months after, Jacinta was nominated to go for a two weeks course in Port Harcourt by her department. She was excited about it because the course would give her an edge over her colleagues. She was set to travel. Roy had no problems with her going for the course; he would support anything to enhance her career. The nanny was very good with the two children and she knew they were in safe hands with Mercy there. Even though she missed them terribly every night, she was also having a swell time in her training.
The training ended a day ahead of schedule. Her fellow trainees decided to have fun in Port Harcourt but the only thing on her mind was to travel back to Lagos and be with her family. She decided to surprise them. She caught a flight to Lagos. She arrived and was tempted to call Roy to pick her up but changed her mind. She had missed him so much and she looked forward to tonight when Roy would ravish her body. She was really hungry for his love. The element of surprise will add spice to it.
She took a cab home. She tried to open the front door but it was locked. She went through the back door. Luckily it was open. She walked in and as she entered the sitting room, she stopped in her tracks. She was not sure she was seeing clearly. She wiped her eyes and looked again. The sight she beheld left her spellbound. She saw her ever loving sister-in-law stark naked with her boobs bouncing up and down as she rode her equally naked brother. They were so engrossed in their evil deed that they didn't realise she was transfixed there watching them. It was like she was in a trance. When she regained herself, she screamed. They were shocked. Mercy jumped off her brother and fled from the sitting room while Roy in all his glory stood there staring at her.
"What is this Roy? What in God's name were both of you doing? Oh my God! How long has this been happening? You and Mercy? Are you siblings at all? God forbid. This is an abomination! A sacrilege! Oh my God!"
She went banging on Mercy's room door crying, screaming and cursing.
"Why are you screaming like a raving mad person?" Roy asked behind her.
She turned and to her amazement, he was fully dressed. She was shocked. When did he dress up?
"Are you alright? Wasn't it you that I saw having sex with your sister just now?"
"I think you have a mental problem or you must be dreaming."
Mercy opened the door to the room. Jacinta tried to enter the room to talk to her but Roy refused her entrance. Instead, he said,
"For uttering such rubbish, leave my house this instant."
"What was going on here?" She wondered.
Roy pushed her out of the house and locked the back door. She stood outside feeling defenceless. What was she to do? She had been very stupid. This was what Uche saw that he insisted she left. This was also what her mother was talking about. She had alienated herself from her family just to please him. Who can she tell about this? This isn't something she can tell just anyone. She thought hard and long and decided to call her mother…
Hang on for the next Episode….
credit  : OgeStories
original name: I Love Her